The 10-1 Vikings are rolling after a Friday night win over non-conference rival Versailles…junior Jacob Roeth scores his 1,000th point…and they're again relevant in Division III area basketball.
By Jeff Gilbert for Press Pros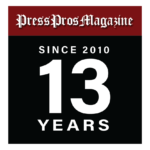 Casstown, OH – Jacob Roeth and Wes Enis started plotting big nights like this – and presumably more big nights to come – when they were 10 years old. That's what basketball-minded cousins do when they see each other every day. They dream.
Friday's court of dreams was their home gym at Miami East. And the two juniors got to check two things off their list. First, was an admittedly more recent dream. And not a dream as much as payback against Versailles. The Tigers beat the Vikings twice last year, including in the second round of the tournament.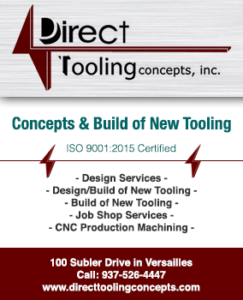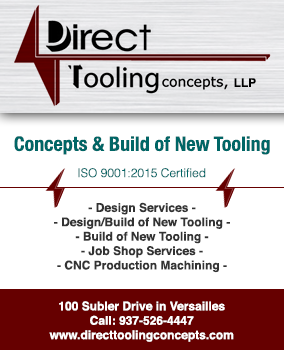 This time the Vikings (10-1) surged to the lead early and dominated for a 69-51 victory with a more balanced scoring attack than usual and a strong defensive effort on Versailles big man Connor Stonebraker.
The second thing on the list, one that's been there since fifth grade, was Roeth reaching 1,000 career points. He hit a runner in the lane just before the halftime buzzer to put the Vikings up 39-23.
"In the locker room Jacob spoke up and said, none of my points would have been possible without my teammates," said Justin Roeth, the Vikings head coach and Jacob's father. "He's a team-first guy, and so it was fun to have that for everyone on our team, but a special accomplishment for him."
As the teams were leaving the floor for halftime, an announcement was made that Roeth had become the seventh boys player to surpass 1,000 points. Roeth knew that much. What he didn't know was the announcement that when his mother scored her 1,000th point for the Vikings it also came against Versailles.
Carrie Chivington Roeth died of cancer when Jacob was 3.
"That's really cool that we both did it against Versailles," Jacob Roeth said. "I grew up with the rivalry between Versailles and us, and it's always great to pull out a win against them."
The family ties to big accomplishments run deep at East. Jacob Roeth's aunt, Jessie Roeth, also scored 1,000 points for the Vikings. Justin Roeth, now the head coach for four seasons, played on the 1996 state championship team.
Now the cousins are adding to the family legacy even if one part of their plan is a bit off schedule.
"We've always talked about it and achieving the goal around the same time," Roeth said. "It's a huge milestone that we've always strived for each other to get."
While Roeth reached the milestone in his 58th game, Enis is still a little under 200 points away because he missed half his freshman season with a broken leg. If the season keeps going like it is, Enis should join the 1,000-point club by tournament time.
"We've been talking about it since we were in fifth or sixth grade when we would go up to the gym and work out together about how we both want to do this and this," Enis said. "It's just really cool to see my brother go out there and get that milestone. It was amazing."
More milestones are on the list. Roeth will eventually become the school's career assists and steals leader. Enis can score in bunches and leads the Three Rivers Conference at 22.7 points per game and has surpassed 30 twice.
But the team goals are the bigger dreams. The Vikings, who were 16-7 last year as a mostly sophomore team, are playing for a league championship, a No. 1 seed in the Division III tournament and a deep tournament run that would mean a first district title since 2009. Those goals are certainly attainable if what the Vikings accomplished this week means anything.
On Tuesday, the Vikings defeated Division I Troy (6-3) by three points. On Wednesday, they lost by three points at Division I Westerville North (6-1). On Friday, they showed a lot of what makes them a good team against a young and improving 4-5 Versailles team.
"This last week was a tough week for us," Justin Roeth said. "We wanted to know where our guys would be. Are we up for the challenge? And they did a really good job of just competing."
The competitive edge was evident from the team's stars to the role players.
Coach Roeth assigned Enis, a 6-foot-2 package of muscle and quicks, to lean on the 6-5 Stonebraker, who averages 23 points a game and is headed to NCAA Division II Hillsdale in Michigan. Stonebraker scored only four points in the first half and 16 for the game. He earned them all, playing through contact and double teams.
"We thought Wes did an exceptional job," Justin Roeth said. "He takes a ton of pride in getting defensive stops. He's outsized, but he's strong. He did a really good job of just bodying into him. We say when we play him to not let him loose."
Enis knew the challenge he was given: "He's good player, we were banging the whole night and it was tough. I'm sore right now. Gotta get some ice."
The defensive assignment, however, did not affect Enis' offense. He scored 21 points and his smooth left-handed stroke was on target four times from the 3-point line. Roeth added 14 points, just four below his average.
While every stat sheet makes it look like Enis and Roeth are a two-man offense, their teammates proved it can be otherwise when Versailles gave them room to shoot. In the first quarter, Camren Monnin swished back-to-back 3-pointers in transition and Devon Abshire made two mid-range jumpers to lead the supporting cast. Monnin finished with 12 points and Abshire 11.  Collectively, the Vikings shot an impressive 11 for 17 from three-point range – 64.7%!
"We're miles ahead," Enis said of where the team has come from since losing to Versailles in the tournament last year. "After we lost that game, we talked in locker room about how there were no seniors and we returned everybody. We didn't miss a beat the first practice."
Ironically, it was the loss this week to Westerville North that made Enis see how far the Vikings have come.
"We got down, but the last two minutes we looked like a veteran team," Enis said. "We got stops, made some free throws, got some rebounds. We've got that experience now to compete with these big teams."
Versailles was a No. 1 seed in Division III last season, but this season is shaping up more like the 2020-21 season when the Tigers entered the tournament with a losing record. They went on to win a district championship, finish 12-14 and lose by only three to Springfield Shawnee in the regional semifinals.
"We lost a lot of guys from last year's team, and we knew it was going to be a growing season," Versailles coach Travis Swank said. "We like our younger guys and the talent they have. We just need to continue to get some more experience out there on the court. But yes, we feel like at the end of the day we're going to be ready for the tournament."