Despite going 11 1/2 minutes without a field goal to start the second half, the Dayton Flyers rebounded to record a 69-55 Atlantic 10 victory over defending champion Davidson on the road, with DaRon (Deuce) Holmes II setting a career best with 32 points and recording another double-double with 10 rebounds.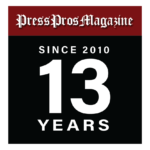 Davidson, N.C. — Quick Quiz:
A team doesn't make a field goal for the first 11 1/2 minutes of the second half. That team misses its first 12 shots of the second half.
That team is outscored 14-1 to start the second half.
Does they win? Never, right?
Well, meet and greet the 2022-23 University of Dayton Flyers basketball team, a team that displayed survival of the fittest.
The Flyers endured those icy 11 1/2 minutes to start the second half and not only did they win, they won by 14, stopping Davidson, 69-55, in Belk Arena Saturday afternoon.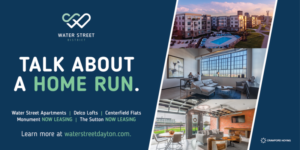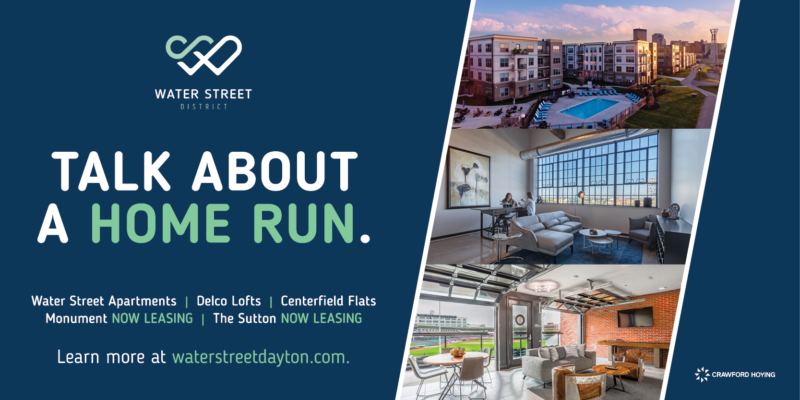 And the Deuce was on the loose. DaRon Holmes II, known to his teammates as Deuce, scored a career-high 32 points. He added 10 rebounds for another double-double.
There was a shooter in the house and he didn't brandish a pistol. Holmes made all eight shots he took in the first half en route to 20 points in the first 20 minutes as the Flyers played a near-perfect first half to construct a 44-33 lead.
A scout from the NBA's Charlotte Hornets was in the house and Holmes put the guy's iPad on overload.
The Flyers made 17 of 28 shots (60.7%) and hit 6 of 9 three-pointers in the first 20 minutes. Koby Brea came off the bench and hit three straight treys. Most significantly, the Flyers committed only three turnovers, an affliction that has affected them all season.
Holmes, though, was the beast of burden. He ruled the rim. He hit a couple of side jumpers. He hit a three. And he took a physical pounding. Davidson fouled him 10 times and he made 9 of 13 free throws.
Every decision Holmes made — drive and shoot, turn and shoot, take a three, pass it out — was spot on.
"That's a product of what he saw in non-conference games," UD coach Anthony Grant told broadcaster Larry Hansgen on his post-game radio show. "He saw a lot of different (defensive) looks. . .guys going big-to-big in the post, back side double teams to all sorts of different looks. The process of that development and that understanding is where you hope over the course of games that you see improvement.
"He recognized the way Davidson was coming (at him) with different looks," Grant added. "They played some one-on-one and he was able to take advantage of it."
But, oh, that second half start. It was as if somebody locked the Flyers in their locker room and threw away the key.
From that 44-33 deficit Davidson pulled even at 47-47 with 11:10 left.
Mustapha Amzil didn't practice the two days before the game due to an ankle injury, but toughed it out because the Flyers dressed only eight players.
But he stepped to the foul line when it was 47-47 and hit two free throws to give the Flyers back their lead. . .and they never trailed again. And he snagged 10 rebounds.
"Mustapha went down at the end of the Duquesne game (Wednesday) with an ankle injury," said Grant. "He was unable to practice the last two days. For him to come out and be able to do what he did today just shows his courage, his toughness, who he is. He did a terrific job defensively and the fight he showed with the minutes he played (39 of the 40 minutes)."
Holmes then hit two free throws with 8:24 left to push UD ahead, 51-47. . .but the Flyers still hadn't made a second half field goal.
Holmes rectified that by scoring underneath at 8:24 and Toumani Camara converted a conventional three-point play at 7:39 for a 56-49 UD lead.
"Like any college game there are going to be runs," said Grant. "The second half we struggled."
Struggled? The Flyers weren't on the struggle bus. They were on the struggle train.
"We only scored two points (in the first nine minutes, both free throws). I didn't realize during it. But the resolve, resiliency and grit that our guys showed. . . the composure, their crowd got into it, they went on a run, but we answered that in a good fashion.
"That's growth and development and I'm proud of the guys for what they did," Grant added.
After its 14-1 burst to open the second half, Davidson turned to icicles and was outscored 13-3 and the Flyers owned a 60-50 lead that turned into a 22-8 finish.
It was Dayton's second straight Atlantic 10 victory and its sixth straight over the defending champion Wildcats. And it was UD's fourth straight win at Belk Arena.
The defensive-minded Flyers (10-5, 2-0) held their opponents to less than 60 points for the 10th time this season.
Davidson hit on only 21 of 57 shots (36.8%) and 4 of 21 three-pointers (19%). Despite that 0 for 12 start to the second half, UD hit 21 of 47 (44.7%) and took only 13 three-pointers and made six (46.2%)
The Flyers laid claim to the backboards, outrebounding the Wildcats, 43-24.
And the shiniest statistic, the one that stands out like a tomato in a basket of potatoes, was the one that said Dayton Turnovers: 7.