Jackson Center kept pace with Russia and Fort Loramie in the Shelby County League race, running over Houston with a dominating display of defense, turnovers, and points in transition.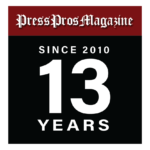 Jackson Center, OH – For those who have witnessed the twenty-plus years of Scott Elchert's coaching record at Jackson Center High School, most of the knowledgeable simply call it 'Elchert' basketball.
If you don't know, here's how it translates.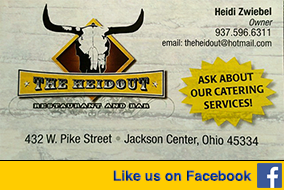 1)  Come out hard playing defense. Then improve that defense before halftime. Then adjust things during halftime to account defensively for the opponent's own adjustments in the second half. Then play the best defense you've played all night in the final minutes to leave the opponent no recourse in the fourth quarter.
2)  Take care of the basketball on offense…when you're not playing defense. Be decisive. Be unselfish. Take good shots.  Offensive rebound, take a better shot off a miss, and get to the line. Then rebound off opponent's misses and get easy baskets in transition.
3)  And always, always, outwork the opponent. Leave nothing to chance. The game is unpredictable, so you work that much harder to offset the unforeseen.
There wasn't much of the unforeseen in Friday's 49-8 Jackson Center win over 1-7 Houston, and for the sake of the game and his passion for executing even the smallest of details, that's how the ol' ball coach likes it.  Without expounding on the details, it's how Scott Elchert has eclipsed the career 400-win mark and earned the reputation as one of the toughest nights in basketball you can face. His teams – regardless of talent and size – obsess over playing defense for 32 minutes, taking high percentage shots, and leaving nothing to chance if they can help it.
It was not unexpected.  It's been years since then coach John Willoughby took a talented Houston team to the OHSAA state tournament in 2011, where the Wildcats lost to Harvest Prep in the Division IV semi-finals.  Since, the 'cycle' has been tough on Houston – that and the issue of continuity at the head coaching position.  1-6 entering Friday's game with Jackson Center, the 'Cats' previous low point in scoring this season had been 27 points in a 63-27 loss to Russia.  But no one saw this coming.
Leave it to Elchert and Jackson Center's defense to take low to another level, holding Houston to just 6 points in the first half…and 2 for the second half…with a suffocating defensive effort that forced turnovers, and created a whole lot of those easy shots in transition.  At one point in the second half Houston actually had more turnovers than shots taken, and Jackson Center made the most of nearly all of them!
Senior Nolan Fark served up what could have been an omen in the opening minute of the first quarter, canning a three-pointer and following with the first basket off a turnover to take a 5-0 lead before 60 seconds had worked off the clock.  That started an avalanche of ball pressure and transition baskets by JC that saw them go up 11-2 with five minutes remaining in the period, and 23-2 by quarter's end.  Houston turned the ball over 8 times and Jackson scored on 7 of the 8 opportunities.
Houston tried everything – man defense, zone, and full-court pressure.  They tried to play with tempo, keep pace with Jackson Center, but the whirlwind gained momentum.  They turned the ball six more times in the second quarter, Jackson scored on five of the six miscues, Fark and teammate Jace Mullenhour the beneficiaries of run and score, and by halftime it was game, set, and match…with Jackson leading 34-6.
"My feeling is that I try to treat every game the same, regardless of the situation,"  said Elchert, afterwards.  "So I try to erase the score out of mind.  I'm still on my guys in the second half about defensive possessions.
"We've established ourselves as a very good defensive team in the half-court, and this particular group has really come around – they've embraced it – in the last six weeks."
Fark, as he had done in the first half, opened the second half with a quick three-pointer, to extend Jackson's lead to 37-6.  And then they embraced…man, did they embrace!
A lone bucket in the lane by Houston senior Luke Beaver midway through the third quarter would end up being the only Wildcat points for the entire second half.
In the meantime the turnovers began to add up, Mullenhour and Fark ran the court to either score or dish to a more-open teammate, and Jackson continued its dominance on the offensive boards…getting as many as four shots at the rim off a missed shot.
Leading 44-8 to start the final quarter, the running clock kicked in, Jackson's reserves took the court, but unfortunately for Houston they played with the same defensive intensity as the starters as Elchert never stopped coaching – teaching – fundamental basketball.
Nolan Fark led all scorers with 16 points, Jace Mullenhour finished with 12, while Reed Platfoot chipped in 8, Grant Elchert had 5, Lucas Hartle had 4, and Camdyn Reese and Lucas Heitkamp each finished with 2 points.
For Houston, sophomore Jeff Leist had 6 of the Wildcats' 8 points, the other two coming from Luke Beaver.
Jackson Center now looks forward to the second trip through the SCL schedule, with anticipated January matchups against chief challengers, Russia and Fort Loramie, beginning with next Friday's home date with Russia.
"We're excited to play, no doubt,"  said Elchert.  "We know what's in store for the second round in the league and we're glad that we've put ourselves back in a position to compete…that we have control over our own destiny now, as opposed to stubbing our toe after that loss to Russia.
"We're not looking at two or three league losses, just the one, and we don't have to rely on a lot of other teams.  It's going to be tough, really tough, but at least we're in control of our own destiny.
"The games will be competitive, every weekend is a double weekend, typically with an Shelby County League team on Friday and a MAC team on Saturday, and what better way to get yourself prepared before tournament time?"
If it sounds like someone you've grown to know over the past 25 years, there's very little change in Scott Elchert, despite the constant rumors of his stepping away from coaching soon, or his mellowing as the years and wins add up.
He still had that look of concern Friday over things they could have done better…better than 49-8!
Nothing's different.
Those that know him – and the Houston Wildcats – need no convincing.