UD's Flyers head to Davidson Saturday afternoon to meet the defending Atlantic 10 champions on their home court. Emphasis on defense and protecting the basketball are tantamount to UD's success.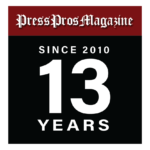 Dayton, OH — The University of Dayton Flyers took a baby step forward Wednesday night when they won their Atlantic 10 opener in UD Arena.
Duquesne, the pre-season choice to finish last in the 15-team A-10, was the victim, 69-57.
While the Flyers were never in jeopardy, leading all the way after an 8-0 start, there are some concerns as they prepare for a Saturday afternoon assignment at Davidson.
Because of injuries and transfers, the Flyers are down to seven usable parts. Coach Anthony Grant used only two players off the bench and received three points, a three-pointer by Koby Brea for his 23 minutes. Zimi Nwokeji didn't score during his 12 minutes.
Duquesne's bench outscored UD's bench, 30-3. Every starter but Toumani Camara played more than 33 minutes. Camara only played 26 minutes due to foul trouble.
How long can the Flyers sustain playing so many minutes? Fatigue and exhaustion lurk in the corner. That, though, is something only Mother Nature can help with by getting Malachi Smith, Kobe Elvis and Richard Amaefule healthy soon…like tomorrow.
What is fixable is UD's penchant for turnovers. While Nancy Sinatra sang, 'These Shoes Are Made For Walking,' it shouldn't apply to the Flyers' sneakers.
But it does. The Flyers lost 19 chances to score points by turning the ball over. Some of it was due to Duquesne's full-court pressure, but most of it came from trying to force passes inside and poor choices and carelessness on passes.
It is something that needs cleaned up quickly and Cintas can't help. Davidson opened A-10 play at Fordham Wednesday and completely exposed the then 12-1 Rams, 57-43. Fordham, playing in its own gym, was 3 for 31 on three-point heaves and 16 for 63 overall.
Davidson is only 8-and-5, but it has a win over South Carolina and only lost to unbeaten Purdue (12-0), 69-61.
Of the turnovers, UD coach Anthony Grant said, "I thought it was a products of a little bit of fatigue on our part. Some were forced by them (Duquesne). That is something we talk about quite a bit, something we have to be able to shore up.
"That's part of guys understanding that as we're currently constructed (no true point guards) because of injuries, we're asking guys to do little bit more."
That would be asking 6-foot-9 Mike Sharavjamts to operate on the point. He was charged with six turnovers against Duquesne.
"We have to learn to play to our strengths and stay in character in terms of who we are," Grant added. "We can't put ourselves in position of doing things we shouldn't be doing. We have to do a better job of taking care of the basketball."
One thing the Flyers are doing right is playing defense. DaRon Holmes II guard the basket area as if the rim is his personal wallet. R.J. Blakney and Toumani Camara take on the challenge of shutting down the other team's best scorer.
Blakney did it Wednesday by shadowing Duquesne's Dae Dae Grant. He was averaging 18 points, but Blakney was on him like a pair of tight shoes, holding him to eight points.
And at the other end, Blakney scored 17 points on 8 of 11 shooting, three of four on three-pointers.
"Blakney does what it takes…he does what it takes to win ball games," said Grant of the 6-6 sophomore from Baltimore. "It is all about his maturity. Tonight he was able to get shots to go down.
"Every night, he impacts winning," Grant added. "Even on nights when his numbers don't show it on the stat sheet…we're always asking him to guard one of the better offensive talents on the other team. He understands the role he needs to play for our team to be successful. He has 100 percent bought into that."
What does appear on the stat sheet, in bold face and caps, is the production of the 6-foot-10 Holmes. It was another double-double for him against Duquesne, 22 points, 13 rebounds.
And yet…
"DaRon's best basketball is ahead of him," said Grant. "He's a young guy who has played less than 50 games in his college career. The more he plays, the more he works at it, he is going to continue to blossom. He has a really bright future. We have a lot of confidence in what he is able to do. He is just scratching the surface of where he could be."
Team defense is top priority these days and the Flyer are holding opponents to 59 points a game.
"Duquesne came in as in the top five in offensive rebounding in the country," said Grant after Holmes snagged seven offensive rebounds for the Flyers. "We feel we have a good offensive rebounding team as well. We wanted to put pressure on them the way they put pressure on us on the other side.
"We've been really consistent on defense in understanding that it gives up a chance every day," said Grant. "The guys understand the identity that we want to play to. You can't control whether a shot goes in, but you can control your intensity and effort on defense.'
Davidson is defending A-10 champions, but under new direction. But not much will change. Bob McKillop retired last season after 33 years as head coach. His replacement? His son, Matt McKillop.
"Oh sure…I haven't seen them play this year, but I've said before how much respect I've had for his father. I don't know enough about them to know how they're playing, but I'm sure there will be a lot of similarities," said
Grant.