The first-year defensive coordinator has made sure not to beat himself up…or ridicule his players…in getting ready for Saturday's CFP semifinal against No. 1 Georgia.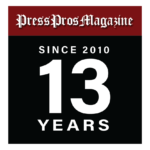 Atlanta, GA – There has been one press conference after another here this week leading to a College Football Playoff semifinal that is the Peach Bowl, and Thursday was the biggest of them all with players and coaches sitting in the main ballroom of the College Football Hall of Fame talking some more.
Only select players such as Ohio State quarterback CJ Stroud and head coach Ryan Day were given seats on podiums.
The rest sat behind small tables in something of an Off-Broadway type show.
The question is why defensive coordinator Jim Knowles was behind a microphone at one of those little tables?
He has a lot of explaining to do to Buckeyes fans, right?
Knowles' unit was torched by Michigan quarterback JJ McCarty in a 45-23 loss in Game 12 that obliterated the team's chance of winning a Big Ten championship.
During that fright show, the defense gave up passing touchdowns of 69 and 75 yards to wideout Cornelius Johnson, and 45 yards to tight end Colston Loveland, and rushing scores of 75 and 85 yards to Donovan Edwards.
Keep in mind that Johnson has caught 30 passes all season and Loveland, a freshman, a mere 12. They are not All-Americans. Heck, they aren't even all-Big Ten.
Knowles has been on something of a witness stand since that game leading to this semifinal against top-ranked Georgia on New Year's Eve inside Mercedes-Benz Stadium. He came to Ohio State from Oklahoma State after being offered $1.9 million per season before incentives.
That, people, is SEC-type cash for a coordinator.
"Be careful what you wish for, right?'' Knowles said, cradling his signature large cup of black coffee. "You are at a place with high expectations and the demands of the job of what they are, we get paid well to do it. You need to deliver. Always in this business at this level it's, 'What have you done lately?' That's just the way it is. That's what I expect of myself, too. That's what you expect when you are at The Ohio State (University). You know that you had better be able to measure up.''
One reason Day hand-picked Knowles was the 2021 Buckeyes were exploited by game-changing big plays. They coughed up 45 points against Michigan and Utah, 35 against Oregon and 31 against Purdue and Minnesota.
Until the Michigan game, this season was going a lot better with only Penn State with 31 points and Maryland with 30 denting the defense. But those came in the back half of the schedule in Games 8 and 11.
Only Day has more weight on his back going into this playoff game than Knowles.
It was in midseason when the media was using the "Silver Bullett" words of Ohio State defensive honor in talking up the defense.
The good part for Knowles is that he and his players are receiving a second chance rather than going to a bowl game that's an exhibition.
"These are the expectations of the Ohio State University,'' he said. "We expected to be here. When I took the job, I knew that it would lead to this. So, we've made it to this spot, and you don't change what you're doing unless there's a problem. So, we certainly know the last game was not how we want to go out. We know there were the issues, and we've addressed them. But otherwise, you keep the same course of action. That gives the players confidence. They need to know they have a leader who believes in them and that we're going to have a great plan and allow them to play fast.''
Knowles said the defensive players are "anxious'' to make amends and that they have "an edge'' about them.
Georgia quarterback Stetson Bennett doesn't expect to see an Ohio State defense in disarray, but one that has had more than a month to prepare.
"It's going to be a dogfight. I'm excited,'' Bennett said. "You want somebody's best, and you're not going to get much better from somebody than they just lost their last game to a rival. They're going to be ready to roll.''
Head coach Kirby Smart was asked about the Buckeyes having the tag of being soft, especially on defense.
Many thought they gave up in the latter stages of the fourth quarter against Michigan in giving up the touchdown runs to Edwards on simple dive plays into the line.
"I've not heard that narrative. I don't look at narratives,'' Smart said. "I "look at tape, and the tape doesn't say they're a soft football team. I know how they practice. I know what players they have. I watch the tape. I know how physical they are. We don't get caught up in narratives. We get caught up in controlling what we can control, which is how we play.
This is not the age of Woody Hayes, when players were punished with long, physical practices and hollered at for having a bad game.
Knowles is a deep thinker and a believer in meditation. His Zen style has been to dissect each of those monster scoring plays by Michigan and make corrections.
"You have to look at each (play) individually,'' he said. "You have to see what happened and analyze it and ask why did it happen. You can debate the call. Maybe I should have done something differently on that play. At the same time, it's always proper to look at the play and the teaching of it. It's like dissecting anything in your life that doesn't go as planned. There is so much to it. It's pretty simple to point a finger, but a lot of thought goes into it.''
Of course, Knowles was crushed. Of course, he probably beat himself up in private.
No question, he has offered a goodly amount of mea culpas through the news media.
Now, though, it's time to work to make sure the breakdowns don't happen again.
"That comes from a lot of experience and introspection,'' Knowles said. "You think when you are young and sample the fruits of the adulation and praise and pat yourself on the back when you do well. But when you don't, you can be really hard on yourself. Neither of those help you grow as a person or a coach. Neither of those. You stay balanced. You look at the story behind the story. That's how you learn. That's how you operate.''
Georgia players feel the pressure to repeat as national champions. Michigan players want to make amends for being splattered by Georgia in last season's semifinals. TCU players want to prove that they belong with these blue-blood programs.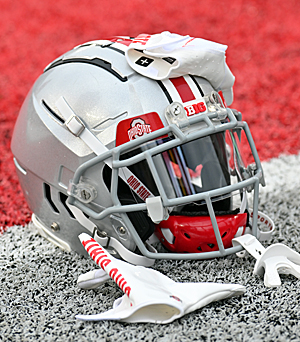 Buckeyes defensive end Zach Harrison said the feeling is the same with his team.
"There's pressure going into every game, especially if it's a lose-or-go-home game,'' he said. "Yeah, there's pressure. But you've got to go out there and play. It's football, at the end of the day. We've been playing it since we were little. Once we get out on the field, it will just be football.''
The Buckeyes held their third full-squad practice inside Mercedes-Benz Stadium late in the morning. Tailback Miyan Williams, who Day said has had a stomach virus, was present.
The media was allowed to watch the first 15 minutes, and the action was spirited and efficient with crowd noise being pumped through the public address system to mimic the crowd.