The University of Dayton Flyers opened Atlantic 10 Conference play in UD Arena Wednesday night against Duquesne and displayed their true identity as defensive demons during a 69-57 victory.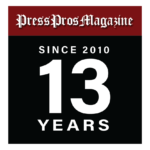 Dayton, OH — As Finger Lakes race track announcer Tony Galo shouts when the gates burst open to start a race, "And there they go."
The University of Dayton basketball team burst from the gates Wednesday night in UD Arena on its pursuit of a fifth Atlantic 10 Conference regular-season championship in the last seven seasons.
Duquesne University stood in the path of A-10 victory number one and the Dukes were flattened like four tires after running over police road spikes.
UD Arena is death row for Duquesne. The 69-57 pounding it took from the Flyers was its 10th straight defeat in The House That Tom Frericks Built.
Duquesne arrived with a 10-3 pre-conference record to UD's 8-5, but it is the Flyers who are the pre-season pick to win the title. And the Flyers made a high-decibel statement, showing enough brass to fill a marching band.
And they did it without two missing parts, injured starters Malachi Smith and Kobe Elvis. They've both missed seven straight games and the Flyers are 6-and-1 without them.
Their possible return remains a mystery that might show up on the TV documentary, 'Reported Missing.'
What the Flyers are establishing during Smith's and Elvis's absence is a defensive identity. For sure, 'D' is for defense and 'D' is for Dayton.
The Dukes, with a roster populated by five transfers and five freshmen, came in averaging 76 1/2 points a game.
The Flyers came in averaging 56.9 points on defense, so the Dukes didn't come close to their offensive average as UD put an anchor around Duquesne's neck.
Of particular note was the defensive gag R.J. Blakney and Toumani Camara tied around Duquesne guard Dae Dae Grant.
Grant, a Miami RedHawks transfer, was averaging 18 points a game, but Blankey and Camara shut him down like an unplugged washer and dryer. He scored eight points, misfiring on six of his nine shots.
Not only did Blakney turn off Grant's points spigot, he denied him the basketball.

Blakney, a 6-6 sophomore guard from Baltimore, can be counted upon every game to put a stopper on the opposing team's best scorer.
On this night, though, he stirred in some offense — 17 points on 7 of 11 shooting, 3 of 4 three-pointers.
And the Flyers got the usual stuff around the basket from DaRon Holmes II, a double-double of 22 points and 13 rebounds that included seven offensive rebounds.
"He is a really good shooter," said Blakney about Grant. "On the scouting report he came in as an NBA-range shooter. I had to really lock in and trust my teammates and my coaches. I had to do what I had to do to limit his touches and take away the spots that he likes."
And the offensive burst?
"My teammates put me in great positions," he said. "The ball would go into the post and they would double (Holmes) and that left us open on the perimeter. My job was to just go ahead and knock it down."
Holmes calls Blakney, "One of those old-school shooting guards. He's like Clyde Drexlers. He can fly through the air and play defense. He does it all. We all knew that."
Clyde 'The Glid' Drexler? He played 15 years in the NBA and was finished before Holmes or Blakney were born. So how do they know about him?

"If you ever watched old film of games back when, R.J. plays like one of those shooting guards," said Holmes. "He can hit shots, he is a junkyard dog, he has that toughness. He can do this every night.
"It is excellent to have a teammate like him because it makes the game a lot easier," he added. "I go to R.J.'s room and I see him watching a bunch of highlights from back when Drexler played. That's how I know where he gets it."
Blakney says it isn't just Drexler, it is a bunch of the old-timers.
"It's random," he said. "I just watch whatever because they were great players that came before us. I try to do my studying in that way."
Asked if he was proudest of his defense on Grant or his offense, Blakney broke into a grin as wide as I-75 and said, "I say the total. . .offense and defense. I just played a complete game. Just played hard on both ends. That's what the team needed and I just stepped up."
The Flyers stepped up quickly, barging to an 8-0 lead and built that to 37-26 with 1:25 left in the half. The Dukes, though, scored the final six points to pull within 37-32 at the half.
It was 39-35 early in the second half, as close as Duquesne would get.
Blakney buried a three, Holmes hit two free throws. . .and it happened.
Holmes stole a pass under the basket, sprinted down the floor, took a pass in the lane, spun a 360 and slammed it home as the Flyer Faithful made their approval heard in Miamisburg.
That gave the Flyers a 46-36 lead and Mike Sharavjamts floated in a three. It was 49-36 and the Dukes were dead to the world.
"That was fun," Holmes said of his 360 whirlybird. "I enjoyed that move. I just spun and saw I was next to the basket. I jumped the pass and then just tried to get out there."
With a shortage of personnel, coach Anthony Grant's rotation consisted of just seven players. Duquesne's bench outscored the Flyers, 30-3. The three points came on an early three from Koby Brea.
And the old turnover bugaboo that has infected the Flyers all season was present and accounted for. . .19 turnovers that led to 21 Duquesne points.
But defense carried the day. All five Duquesne starters average double figures, but only two reached that plateau — scurrying 5-foot-8 guard Tevin Brewer, who came off the bench to score 11, and Jimmy Clark III with 15.
In addition to Holmes' 22 and Blakney's 17, Mustafa Amzil contributed 13 and Sharavjamts had nine.
Duquesne, 10-4. played 11 of its first 13 at home. One true road game was a 77-52 loss at Kentucky.
The Dukes won three straight at home — DePaul, Indiana State, Winthrop — before coming to Dayton.
The Dukes, with their five transfers and five freshmen, were picked to finish last in the 15-team A-10. But they displayed some talent and some moxie in UD Arena and probably won't finish last.
And will Dayton do as predicted and win the A-10? The Flyers have taken their first step forward, putting their best foot forward. . .and didn't shoot it.