Ready or not, here comes the Big Ten season full bore, with Ohio State fresh off a dominant win in its final non-conference tune-up and no certainty it's ready for the challenge ahead.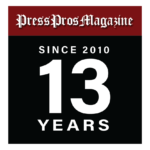 Columbus, OH – It's not quite as unforgiving as Nick Wallenda over Niagara Falls, but what awaits Ohio State over the next eight days and thereafter is the Big Ten basketball equivalent.
Now that Thursday afternoon's 90-59 dispatch of Alabama A&M is in their rear-view mirror, the Buckeyes (9-3) will be working without a safety net.
Wins, should one result next time out at Northwestern in a 7:30 p.m. New Year's tip, will mean much more than even OSU's best victories over Texas Tech and Cincinnati from the past six weeks.
And losses, whether at home Thursday against No. 1 Purdue or Jan. 8 at Maryland, will be even more painful than near misses against Duke and North Carolina from the non-conference portion of the schedule.
"I can't lie; I really don't know what to expect," OSU freshman point guard Bruce Thornton said after the Buckeyes bolted away from a three-point halftime lead to rout Alabama A&M "They tell me it's a gauntlet, and that I've got to make sure I'm ready for the challenge. I know it's going to be very difficult."
How difficult, he can't possibly know, much like expectant parents who are told the birth of their first child will be life-changing and inspire love on a level they've never felt before.
It's not that such well-meaning advice is incorrect, it's exceedingly accurate…and yet nowhere near the depth and breadth of the actual moment.
The Big Ten can be like that…painted in ominous tones freshmen and first-year transfers in the conference think they understand, only to experience it fully – as OSU will – with five road games against only three at home throughout the month of January.
Of course, the Buckeyes start that challenge with a league win already in hand, given a Dec. 8 victory against Rutgers on Tanner Holden's buzzer-beating three-pointer.
Never mind that the shot shouldn't have counted due to a rules violation officials did not see – Holden being the first touch of Thornton's pass upon stepping back on the floor from out of bounds.
That's no more than a technicality now, a fortuitous oversight the Buckeyes won't be giving back given how precarious their preparedness appears for the conference season ahead.
They're not alone in that, of course, given that only three Big Ten teams (No. 1 Purdue, No. 15 Wisconsin and No. 16 Indiana) are ranked, but 12 of the 14 stand 8-4 or better and no one is under .500.
"Every league, when you get into conference play, everyone's play steps up," Holden said. "You're playing for (NCAA Tournament) bids, you're playing for conference seeding, and the energy picks up."
Veterans Zed Key and Justice Sueing should shepherd the youngsters and transfers through the process, given their experience in the program.
Sueing had 18 against Alabama A&M and spelled Thornton some at the point, but Key remains an iffy proposition given a middling nine-point, 10-rebound effort.
His matchup against Purdue's 7-4 Zach Edey, or Jan. 28 against Indiana's Trayce Jackson-Davis, cannot put OSU at the decided disadvantage North Carolina's Amando Bacot inflicted with 28 points and 15 rebounds or the Buckeyes will have no chance.
Likewise, Ohio State can't sleepwalk through any more first halves as it did against Alabama A&M, which led several times just before the break and was down only 36-33 when play resumed.
The Buckeyes quickly moved to a double-figure lead on consecutive triples from Sueing that built a 54-42 margin by the 14-minute mark, then used Brice Sensabaugh's three to go in front by more than 20 at 7:50 and the first of two late treys from Bowen Hardman to lead by more than 30.
Sensabaugh finished with 21, cementing his status as OSU's best offensive weapon.
"Everybody knows what to do," Thornton said. "Going into Big Ten play, you can't have those lapses. The next thing you know, you're down 15 or you're down 10 and it's hard to come back."
Thornton is not a concern, given the totality of his steady play so far. Sure, he committed some costly, preventable turnovers in the meltdown against North Carolina, but held up well against the sticky defense of San Diego State, Texas Tech and Duke.
Thornton's 12 points, five assists and one turnover against Alabama A&M is a reasonable expectation from him each night going forward.
But elsewhere?
Twelve games haven't revealed a reliable option for the off-guard spot that continues to be inconsistently manned by West Virginia transfer Sean McNeil.
He shot 3-for-9 from distance on Thursday and carries a .350 three-point percentage that's far below expectations that accompanied him from Morgantown.
Oklahoma State transfer Isaac Likekele is supposed to be OSU's glue guy, a do-the-little-things-well, steadying hand with four years of Big 12 experience under his belt.
But Likekele has fallen out of the lineup since tending to a family matter in his native Texas and, although back for 13 solid minutes against Alabama A&M, "isn't ready to play 20-to-25 minutes a game," according to head coach Chris Holtmann.
Junior Gene Brown isn't either, but he did return to the floor for the first time all season after recently getting cleared from an early-season concussion.
Brown seems unlikely to resume his starting role from last season any time soon, which leaves Holtmann seeking answers to questions the non-conference is supposed to solve, not create.
"The challenge is, I'm going to need some patience from our team," Holtmann said. "I can't play 11 guys. We're going to need to figure that out, because you just can't play 11 guys."