This month marks the one-year passing of former Columbus sports writer, and golf writer extraordinaire, Kaye Kessler, who once covered Ohio State baseball for the old Columbus Citizen-Journal, and without knowing gave me a moment to remember.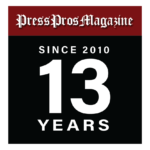 It happened a year ago, almost to the day, without my knowing.  And in fact, it wasn't until this past summer that I learned that long-time Columbus sports writer Kaye Kessler had passed away in Colorado, the previous December, just days before his 98th birthday.
Kessler, when I first met him in Columbus, covered the Ohio State sports beat, but was more known for writing golf, getting his start in 1950 for what was then the second daily newspaper in central Ohio, the Columbus Citizen-Journal.
He seemed old, even then.  Tall, wiry, and his hair as white as snow, he was a fixture around Ohio State sports because of his life-long friendships with both Jack Nicklaus and then basketball coach, Fred Taylor.  Taylor had played both basketball and baseball for the Buckeyes, and through their relationship Kessler would go on to have an interest in Buckeye baseball for years, culminating with the Marty Karow coaching era, and the Buckeyes' 1966 national championship team, featuring future major leaguers Steve Arlin, Chuck Brinkman, and Russ Nagelson.
In fact, in my time as a Buckeye Kaye Kessler was the only Columbus writer that I ever remember showing up to cover baseball –  the 'original' Ohio State baseball writer, I thought of him – until later years, when Brad Schmaltz would write for the Dispatch.
Kessler was never without a big smile, and he was a wonderful interviewer – something like a conversation between friends.  And I got to know him in the spring of 1972, my sophomore year as a Buckeyes pitcher, when he began to show up for Big Ten games following our spring training trip to Coral Gables, Florida.
That had been a rough trip, our first venture outside French Field House, adjacent to St. John Arena, where we trained in the winter months.  When we got to Miami we were scheduled to play the University of Miami, Florida State, Miami-Dade, and another Big Ten team, Michigan State, who like us was at the mercy of the Florida schools who had been outside all winter.
We got hammered, giving up 12 and 15 runs in losses to Miami and Florida State, but in a split-squad game on the third day of the trip I was sent to pitch at nearby Miami-Dade with the 'reserves'.  And as fate would have it, I pitched well enough to win.  It turned out to be the only game we won on the trip, and when we got back to Columbus Kaye Kessler was at the North Athletic Facility sleuthing around for a baseball story to write about the 1-5 Buckeyes.
The following weekend we started Big Ten play and I pitched the second game of a Friday doubleheader against Northwestern.  That, too, seemed dubious because in the first game we ended up on the wrong end of a 13-2 loss.
But again, I mixed things up and by the time we got to the seventh inning the Buckeyes owned a 5-0 lead…and I had given up just one hit, a bunt single in the first inning.  The shutout was saved in the top of the seventh when our rightfielder, Paul Kurpiel, went over the fence to rob them of a home run, and we had our first conference win of the year.
Kessler was waiting by my locker when I got there, post-game, and wanted to know how I had "tamed the 'Cats".  That was his headline in the Saturday paper.  And in that story he asked Marty Karow how I came to be a Buckeye – the walk-on kid from Piqua, totally unrecruited…and unknown before I walked into Karow's office the previous December asking for a tryout.
"Marty,"  asked Kessler.  "Is this kid from Piqua a diamond in the rough?"
Karow had never been particularly impressed with me because I didn't throw 90 miles per hour.  I was 5'11", and weighed 170 pounds…and there wasn't much prospect for me being the kind of power arm that Karow and pitching coach Dick Finn coveted.
"If he is it's not more than a quarter carat,"  answered Karow.  Kessler later related the conversation with me.
"Hell, we didn't know anything about him,"  added Karow.  "Someone said he played in the marching band during the fall.  He just showed up."
I pitched two more years, but never had another day quite like the game against Northwestern.  And during that time Kaye and I became friends.  He always had an inventory of great stories about people he knew and places he'd been, and I was an avid listener.
I lost track of him after graduation, but I shared during my senior year that I was going to the major league umpire academy the following winter…to give calling balls and strikes a try in the minor leagues. Kessler hooked me up with Cardinal scout, Mo Mozzali, who lived in Columbus and had seen me play.
The umpire school happened to be in St. Petersburg, Florida, adjacent to where the Cardinals trained in February, and Mozalli invited me to come by for a couple of days and throw.  The minor leagues were much more expansive in those days, with organizations having as many as four A-ball and rookie teams.
"Everyone needs extra pitchers for their rookie teams, and you might get an opportunity,"  he said.
But it didn't take me long to figure out that calling hitters out on strikes was easier than throwing those strikes.  Having had arm trouble my last two years at Ohio State, after a couple of days of throwing live batting practice to minor leaguers I barely considered that option.  Rookie league pitchers made $500 a month.  Rookie league umpires made $650.  I was offered, and took a job, umpiring in A-Ball, the Florida State League.
When I got home to Columbus in September Kaye Kessler was one of the first people I heard from – helped me secure a winter job through a relationship he had with a Columbus businessman, and told me about National League umpire Satch Davidson, who lived in nearby London, Ohio.
"I never hurts to know someone at the top,"  Kessler told me.  But it didn't help me, either.
Kessler eventually left Columbus to write golf in Denver, and it was there, probably in 1980 or '81, that I got a note from him in the umpire room at Mile High Stadium that he would be there and would like to see me after the game.  It was my second year in Triple A, and after exchanging lineup cards I looked behind home plate…and there he was smiling from the front row.
That was the last time I ever saw him, but Kaye went on to write golf, free-lancing in Denver, for many years.
Somewhere in the house I still have those articles from the Citizen-Journal.  As old now as Kessler was when I last saw him, I'm going to have them framed.  I've laughed for 50 years about being "a diamond in the rough"… and Marty Karow's response. Classic!
Remembering him fondly, I never knew anything less from Kaye Kessler.