The team held its second full-squad practice inside Mercedes-Benz Stadium in Atlanta, concentrating on a Georgia team that likes to dish out the punishment.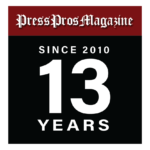 Columbus, OH – There was some question whether Ohio State would play hard against Utah in last year's Rose Bowl after a program-rattling loss to Michigan that wiped out any chance of making it to the College Football Playoff.
Receivers Garrett Wilson and Chris Olave and offensive tackle Nicholas Petit-Frere opted out of the game in order to stay healthy in preparing for the NFL draft.
It was a pride game if there ever was one.
By game's end, the Buckeyes proved they indeed wanted the victory in coming from behind to win 48-45.
This time around, there's no question about the team's motivation going into a CFP semifinal against mighty No. 1 Georgia (13-0) on New Year's Eve in Atlanta, despite another blowout loss to UM.
These players signed on the dotted line on their national letters of intent to play in a game like this. This is no exhibition or feel–good game.
"Coach Day was adamant about our preparation, being ahead and not be stressing and the last minute going through things,'' quarterback CJ Stroud said. "This is not bowl week. This is playoff week. But we're very much, I think, ahead. So, whatever it takes to win, I feel like is what we're going to do. So, if that's throwing the ball, if that's running it, if that's having to punt, whatever the case may be, we just want to win the game. So really just focused on that, just execute, execution in those type scenarios.''
Forget about this team getting a chance for retribution. This is about the big trophy and a chance to win a third national championship since 2002.
Since the beginning of practice, the Buckeyes (11-1) talked about winning the Big Ten East, which they didn't, the Big Ten championship, which they didn't, and a national championship.
That goal is still alive.
"It was a little different because there wasn't much on the line, I feel,'' receiver Emeka Egbuka said of last season. "I felt like it was a good game for me to get my feet wet and understand what it's like to play on this scale. But this year is definitely different. I'm feeling more locked in, feeling more focused. And I'm realizing as the days go on, that it's going to take everything that we (can) as a team.''
Ohio State is hearing too much crap through the news media and social media that there is no escaping it.
The college football public says this team backed into the playoffs because Utah upset previous No. 4 Southern California in the Pac-12 championship game.
There's the fact that the Buckeyes were picked by the playoff committee despite a 22-point loss at home in Game 12 against their biggest rival.
And, of course, there's the Big Ten's failure against the SEC, particularly Ohio State.
Last year, Georgia roughed up Michigan 34-11 in a semifinal. In 2020, Alabama smoked Ohio State 52-24 in the championship game. In 2016, Michigan State was taken apart 31-0 by Alabama in a semifinal.
The year prior, in the 2015 Sugar Bowl, fourth-seeded OSU reversed the trend in the first year of the College Football Playoff with a 42-35 upset of No. 1 Alabama, then went on to defeat Oregon for the national championship.
Back in the Bowl Championship Series days, the Buckeyes were wiped out by Florida in 2006 and LSU in 2007.
In the only meeting with Georgia, well, the Bulldogs won that one, too, in the 1992 Citrus Bowl.
Receiver Marvin Harrison Jr. doesn't carry any sheepish feelings about being in the final four.
"I always thought it was Ohio against the world, even before this game,'' he said. "So, nothing really changes. Me personally I'm glad we can play them in Atlanta, in their kind of home arena. Kind of always like being the villain and underdog going into the game, really excited to be able to do that.''
He said this isn't conference versus conference.
"This is like comparable football here,'' he said. "No matter who, Big Ten, SEC, ACC, PAC-12, Big 12, whoever is playing, it's just going to be Ohio State versus Georgia.''
Linebacker-turned-running back Chip Trayanum said that winning and moving on in the semifinals is more important than getting to be boastful about the SEC or Big Ten.
"Me personally, I don't think we're worried about bragging rights,'' he said. "At the end of the day, I think all the bragging rights just go into who holding up the national championship trophy at the end of all of this when it's all said and done. So, I think the main goal is get to that final game.
The Buckeyes are entering the land of big boy football. For at least two years, Georgia has supplanted the Alabama dynamo at the top of the heap.
In order to compete, the players realize they will have to hit the Bulldogs in the mouths time and again.
Head coach Ryan Day has said that every single yard and first down are going to be important.
"I think it's how the game of football is played, got to play in a physical way,'' Harrison said. "I don't think we've done anything different than we've been doing all year. Kind of emphasized physicality throughout the whole season, starting in the weight room, and just kind of the practices and did overtime kind of prepared us for this moment. So, I am going to say we didn't do anything different. Obviously, got to go out there and play physical, but got to have a lot of technique and skill to win games as well.''
Georgia's defense ranks high in many national categories. It is No. 1 in red zone scoring and fewest rushing yards and second in fewest points allowed.
What makes this unit so devastating is the physical factor, led by 6-foot-3, 300-pound tackle Jalen Carter. He had six pressures in the SEC championship game against LSU,
ESPN's Mel Kiper has him atop his draft board and colleague Todd McShay has him going No. 2.
Offensive left tackle Paris Johnson said the line must dish out as much punishment as it receives.
"Yeah, physicality is the most important thing, is the biggest factor in this game by far,'' he said.
Offensive coordinator Kevin Wilson, who is leaving to become head coach at Tulsa after the playoffs, said the Buckeyes can't wade into this game in a feeling out period.
"We have our hands full,'' he said. "Not just (the offensive line) – everyone. You turn full focus there because there's other dynamic guys one on one. It's going to be a fist fight with every play. We got our hands full. Just a lot of respect for their structure, the culture, the way they play and most importantly, you feel their defense. We're going to have to do our best to make sure they feel us as we play this game because it's not going to be a reactionary game. It's going to be an attack game both ways, two guys going at each other. A lot of respect for those guys.''