The Buckeyes are 6 1/2-point underdogs in a College Football Playoff semifinal against Georgia after a second straight loss to Michigan in "the game'…and discouraging losses in recruiting during the recent signing day.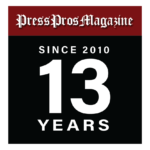 Columbus, OH – There was a Santa Claus handing out loot to Ohio State football players and their families and a team dinner in their honor shortly after the jet touched down on Christmas Day in Atlanta.
But there was more practice than Ho! Ho! Ho! in that head coach Ryan Day took the Buckeyes inside Mercedes-Benz Stadium for a workout to get used to the surroundings.
On Monday, there was more of the same with another practice, this one with the full traveling roster, inside the stadium that will be the stage for a College Football Playoff semifinal between top-ranked and 2021 national champion Georgia (13-0) and fourth-ranked Ohio State (11-1) on New Year's Eve.
The Bulldogs are a 6 ½-point favorite, down from the opening 7 ½ the day of the selections.
"There is a level of urgency,'' Day told almost 60 media on a Zoom teleconference.
He said that there has been a "focus on high levels of execution'' and "high levels of physicality.''
This is the Buckeyes' third appearance in the playoffs in the last four seasons.
"We have some really good examples to draw on for what will transpire during this game,'' Day said. "Every yard is a fight, every first down, every point.  We know what we're up against.''
Simply put, they are up against a home team in addition to a powerhouse. The Bulldogs have played in Mercedes-Benz Stadium for their conference championship the last two seasons and against Oregon to open its 2021 season.
Their bus ride to Atlanta isn't even 73 miles. That's a lot closer than Cincinnati and Cleveland are to Columbus.
By the way, how did the CFP playoff committee let this happen? Phoenix also is hosting a semifinal.
Bulldogs coach Kirby Smart said that, hey, his team had nothing to do with that, the betting line or outsiders applying pressure by talking about a repeat championship.
"We didn't create that (betting) line,'' Smart said. "We didn't create that point spread. We didn't create the fact that the semifinal game is in Atlanta. None of those things have been created. We have our own pressure that we place on ourselves, which is to be at our best when our best is needed."
This team, he said, is different from last season's dynamo.
"It gives us another chance to brand ourselves (to be) one of the nationally dominant teams," Smart said. "Every team is independent of the previous so I always look at it as if this year's team has a chance to make its own legacy."
It hasn't mattered where Ohio State plays bowl and playoff games against the SEC. Its record is 2-11, but the NCAA says it's really 1-11 because a 31-26 victory over Arkansas in the Sugar Bowl in the 2010 season was vacated by "Tattoo-Gate.''
The lone recognized win came against Alabama, 42-35, in a CFP semifinal in the 2014 season.
It needs to be noted that John Cooper, who couldn't beat much of anyone in a bowl during his tenure, was 0-6 versus the SEC.
Yes, indeed, Georgia wants to face Ohio State.
"I feel like the Georgia fans, including myself, have been waiting for this matchup for years," receiver Kearis Jackson said.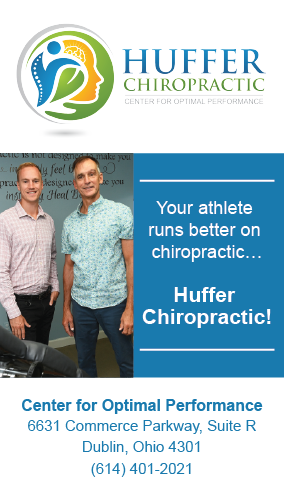 The nation probably thinks the Buckeyes backed into the playoffs in benefitting from Utah wiping out Southern California in the Pac-12 championship game.
Ohio State's brand took a beating with a second straight beatdown from Michigan.
Really, though, the team's perception nationally was going downhill before the second loss to UM when it mostly wheezed in wins over Iowa, Penn State, Northwestern and Maryland.
"Well, I see a team that realizes that not a lot of people give us a chance and have played really hard in practice or prepped really hard in practice. I think there's a good look in our guys' eyes," Day said last Wednesday.
It didn't help that Day and his staff lost a number of recruiting battles in the 2023 and 2024 cycles. The fact of the matter is that Ohio State's average recruiting rating is behind only Alabama and Georgia.
"Years and seasons and life doesn't always go the way you plan,'' Day said. "It's about how you react to it and how you respond to it. And that's what our focus is on right now.''
In a big way, Ohio State has answered the public twice. The 2014 national championship team shut up detractors by coming back from an upset loss to Virginia Tech during the regular season. The 2020 team crushed Clemson 49-28 in a CFP semifinal.
Can they do it against mighty Georgia?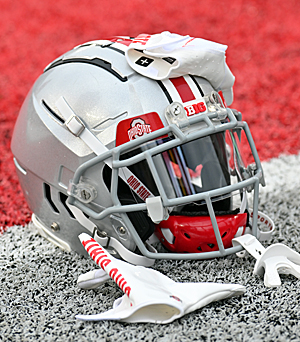 Day has said that Ohio State's program sits on solid ground.
"We're not going to overreact,'' he said. "As much that (Michigan) loss hurts, we're not going to overreact on it. It's not worth it. We have a game against Georgia ahead of us that we're focusing on. We're hammering recruiting and looking to adapt to what's going on across the country. And I know that the program is in a great place even though we did lose that game and it hurts. I mean, that's our goal every year, you can't walk away from it. But at the end of the day, we have some really good people in this program. We have really good talent, really good coaches, and we recruit really good people."
Much like they did before the Penn State and Michigan games, Ohio State players have given bland answers during interviews.
Yesterday, linebacker Tommy Eichenberg said this: "Coach Day said we've come down here to play a game and beat Georgia. We have our goal and that's to beat Georgia.''