Now just 54 days until first pitch of the 2023 NCAA baseball season, the new coaching staff and a lot of new faces spent the holidays sweating the details of those first 21 games of the season – of who plays…how well they play…and how they project come the Big Ten schedule.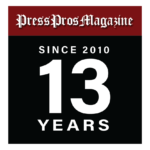 Columbus, OH – With a shout-out to Donald Motz, who's been a Ohio State baseball follower for years, has been writing to us since fall practice, and really wants to know…1) how big a difference a coaching change will make in 2023…2) what new players are going to make a change in 2023…3) and "What the hell, will there be any change at all?"
If you think Don is a figment of 'convenient interest', he's doesn't even live in Ohio and has followed Buckeye baseball since before Bill Mosiello was born.  He's a Hoosier with two at-home options for Big Ten baseball;  but chooses the Buckeyes because he has Ohio roots and is a relative of former Buckeye coach from 1945 -'47, Lowell Wrigley.
So if he's marking his calendar off until opening day, it's now just 52 days away.  And if the holiday season feels like the call to the post for fans like Don, imagine what it must feel like for first-year coach Bill Mosiello and the reformulated Buckeyes who will assemble sometime next week at Bill Davis Stadium, motivated by last year's 21-30 record and the statistical reminder that says there's nowhere to go…but up!
Poor in pitching, poor in defense, and at times hapless on the bases, Mosiello's first priority in fall baseball was addressing new expectations.
"We can't pitch this way, and we can't lead the Big Ten in errors and win," said Mosiello in October.
Point taken, as fall baseball resembled boot camp at times.  And the amount of individual attention doled out by Mosiello and assistants Sean Allen, Andrew See, Buck Taylor, and Damon Lessler did have its Sargent Carter and Gomer Pyle moments.
New faces – there was turnover in the roster…the transfer portal exercised, coming and going.  Unfamiliar names looking for a fresh start – Justin Eckhardt (Texas), George Eisenhardt (Xavier), Jaylen Jones (Michigan), and Zach Freeman (Univ. of San Francisco).
And new freshmen, like heralded shortstop Henry Kaczmar, who flipped his commitment to Michigan to come with Mosiello, has signaled a heightened curiosity to the kind of changes that Mosiello has promised.
"I didn't come here with a two-year plan,"  said the new coach during his hiring press conference in June.  "We're going to hit the ground running.  We intend to win now."
To do that pitching coaches Sean Allen (Texas) and associate pitching coach/recruiting coordinator, Andrew See (Clemson) have left no stone unturned in transforming returning talent, as well as imprinting incoming freshmen and transfers…that a 6.50 ERA and a conference-leading 81 home runs allowed is not going to get it.
Defensively, the Buckeyes ranked last in the Big Ten with 84 errors, highlighted by the unthinkably slight number of double plays turned…with 20!  That's right down there with Minnesota, Michigan State, and Nebraska, who joined Ohio State in the bottom quarter of the conference standings.
"We have to pitch, and we have to play defense,"  Mosiello said at the end of fall practice, without concern for hurt feelings.  "If we don't it doesn't matter how we hit or how many runs we score.  If you don't pitch and play defense you can't win."
From a pitching side, heavy priority will be paid to returning starter and top winner in 2022, junior Isaiah Coupet, who finished 5-5 but was hardly a model of consistency.  His stuff, however, is an example of the glass half-full.  No one in the Big Ten spins the curveball better…he just has to throw more strikes.
Sophomore transfer George Eisenhardt (Xavier) is more than a hopeful.  He has the goods as a sinkerball/slider guy to create ground balls and weak contact.  Senior Wyatt Loncar has to be considered, because no one in starting contention throws harder, or is more committed to become as good as he could be.  At 6'6″ the fastball clocks in the mid-90s, touches higher, and 6'6″ is 6'6″, visually.  But command is the issue.  Strikeouts and walks have at times come at an equal ratio, which means too many free bases, long innings, and invitations for disaster.
There are other new faces – Jaylen Jones, Eckhardt, freshmen lefthanders Landon Price (Van Wert Lincolnview) and Landon Beidleschies…and the anticipated emergence of sophomore Gavin Bruni, who while not new has as much promise as anyone in the Big Ten.   The arms are there, it's just a matter of the reforming power to precision and efficiency.
When we talked with Mosiello this week (in Texas with his family for the holidays), we asked the obvious question:  "Do you have your eight starters in the field picked yet?",  knowing the answer for at least half of them.
The outfield will be set with Trey Lipsey, Kade Kern, and Mitch Okuley…because they hit.  But sophomore transfer Zach Freeman (Univ. of San Francisco) brought attention to himself with a strong showing in fall practice.
And senior (and senior citizen) Marcus Ernst is going to play somewhere in the infield because he led the team in hitting last year (.337) and can play all four positions.
True freshman Henry Kaczmar looks like a sure thing at shortstop, defensively, and there's probably enough offensive insulation around him to allow him to catch up at the plate.
Another senior Nick Erwin is a great glove man at third base, but Josh McCalister, Tyler Pettorini, and freshman Andrew Jones played well in the fall to provide competition at short, second, or third.  Ernst is a probable at first, but has experience behind him with juniors Blayne Robinson and Hank Thompson.
Senior Cole Andrews probably gets the nod behind the plate (transfer from Miami), but freshman Matt Graveline (Grav-uh-lun) had his share of impressive moments during fall ball.
"We've got about ten that I've narrowed it down to,"  said Mosiello of his defensive starters, hinting at depth.  "And we have guys who can move around and play different positions."
The bullpen, which at times last year was in full free fall once Big Ten play began, will be a point of open audition until someone proves they can throw strikes with secondary pitches enough to keep opposing hitters from simply teeing off on the fastball – a huge issue from 2022.  There are candidates, and they will create their own commentary throughout those first twenty games against the likes of Connecticutt, Mississippi State, Gonzaga, Oklahoma, and Cal.
It begins on Friday, February 17 with a large early test…a four-game series against UConn, in Venice, Florida, a team that compiled 50-16 last year before getting knocked out by Stanford in the NCAA Super Regionals.  Statistically, the Huskies return a core roster that hit .300 as a team and pitched to a 3.78 earned run average.
So what kind of holiday will the Buckeyes have?
Short, when you consider that opening day is just 52 days away.
Shorter when you consider that the Mosiello regime absolutely wants to get off on the right foot, having said the priority is to hit the ground running.
And God forbid…if the priorities of fall baseball don't show up in early box scores.  A 56 game season allows for plenty of second guessing, but not a lot of ready options.
But to a man they know that.  Veterans like Lipsey, Kern, Okuley and Marcus Ernst have all said that they can't wait to fix things – to prove that the Covid years were an aberration;  and they're the ones you want to hear it from, because they're the leaders.  The young 'Bucks' are destined to follow.
But until then, bust out the Jose Feliciano – Feliz Navidad, y Prospero Ano Nuevo!
They'll all be watching – the baseball Buckeyes – the football game on New Years Eve.  But don't be surprised…if their minds aren't on UConn.