How good are the Flyers with their 8-5 record?  Well, how good are the teams they've beaten, as well as the teams they haven't.  And can the same be said about this week's conference-opening opponent, Duquesne.  Ready or not, the A-10 is coming?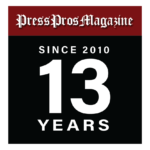 Dayton, OH — A college basketball team's record after December, before conference play begins, can be as false and as skewed as a funhouse mirror image.
Many teams stuff their pre-conference schedules with Joe Palooka lightweight opponents and leave home about as often as a recluse.
On the surface, at quick glance, Duquesne University appears formidable. When the Dukes arrive at UD Arena Wednesday to open Atlantic 10 Conference play, they lug a 10-3 record with them.
Pretty nifty, huh? Well, as ESPN's Lee Corso often says on GameDay, "Not so fast, my friend." Check the AP Top 25. No Duquesne. Duke is there, but not Duquesne…not even in the others receiving votes. Not a single vote.
Why not? Well, for starters the Dukes have played 11 of their 13 games in the creature comforts of home. Their one road game was a 77-52 loss at Kentucky, their only noteworthy opponent.
They played one game on a so-called neutral site…LeBron James Arena at Akron St. Vincent-St. Mary High School, which is where Duquesne coach Keith Dambrot coached when James played there. They beat Colgate.
Their two home losses in Doubletree Arena were to Marshall (11-2) and New Mexico State (7-5). Duquesne comes to Dayton with three straight wins…over such notables as DePaul, Indiana State and Winthrop.

DePaul hasn't been relevant since Ray Meyer was coach in the 1950s, 1960s and 1970s. Indiana State hasn't been relevant since Larry Bird played there through 1978. Winthrop? Never relevant.
For further proof, look no farther than Fordham, a team that Atlantic 10 teams usually use as mats to clean mud off their sneakers.
The Rams are 12-1. AP Top 10? Nope. AP Top 25? Nope. At least one vote in the AP poll? Nope. Fordham hasn't been relevant since coach Digger Phelps was there in 1971.
Nevertheless, Bleacher Report headlined a story with: "Fordham Rams: The Best Men's College Basketball Team No One Is Talking About."
Well, maybe that's because KenPom.com ranks Fordham's strength of schedule as the worst in the country. And, like Duquesne, the Rams don't like to wander too far away from dismal Rose Hill
Gym. They are 11-0 at home and 1-1 on the road, losing at Arkansas, 74-48.
Their conquests are sprinkled with the likes of Wagner, Binghamton, Stonehill, Holy Cross and VMI. Of local interest, the Rams' leading scorer is Wayne product Darius Quisenberry, a transfer from Youngstown State averaging 19 points a game.
That's brings us to the Dayton Flyers, the pre-season pick to win the Atlantic 10. Despite five pre-conference defeats and the absence of injured starters Malachi Smith and Kobe Elvis, the Flyers probably remain the favorites.
Fordham, with its one loss, is the only A-10 team with less than three losses. And UD's five setbacks are against notables: UNLV, Wisconsin, North Carolina State, BYU and Virginia Tech…three on a neutral court (the Battle 4 at Atlantis in The Bahamas) and two on the road at UNLV and Virginia Tech.
The Flyers have only one win away from UD Arena, a neutral site success in Chicago over Wyoming. They finished non-conference play 7-0 at UD Arena, a schedule littered with paper tigers, mostly due to notable opponents avoiding UD Arena as if it is a coven of witches.
So the Flyers had to build their resume with home wins over Lindenwood, SMU, Robert Morris, Western Michigan, Southeastern Louisiana, UNC Asheville and Alcorn State. Of those seven opponents, only Asheville (8-5) has a winning record. The other six are a combined 27-46,
Meanwhile, the five teams that beat Dayton are a combined 50-11, led by UNLV (11-1) and Virginia Tech (11-1). The worst record is BYU's 9-5.
So, after a brief Christmas break — they returned to their Donoher Center practice facility on Christmas Day — the Flyers are poised to embark on the long A-10 portion of their schedule.
It is likely the Flyers will have a few empty chairs on the sidelines. Smith and Elvis are still in recovery protocol and two players, Caleb Washington and Tyrone Baker, entered the transfer portal.
Not only does that leave the Flyers short on bench support, but it makes practice difficult.
"We just continue to do our thing," said leading scorer DaRon Holmes II. "With a limited amount of players we just have less amounts in our practice groups. It is nothing too crazy. We're adapting."
Washington barely played and was suspended twice for violating team rules. And Baker was being red-shirted. But Holmes said their defections have an impact.
"It definitely hurts," he said. "But we just want the best for them. It wasn't the best for them here. Wherever they end up, they are both very good players. Our coaching staff loves both of them and our players love them as well. We'll continue to support them."
So are the Flyers ready for conference play? Ready or not, Duquesne is coming.
"We can't wait for conference," said Holmes. "We have a lot of good games coming up, so it will be fun. Regardless of where we are, we'll continue to stay focused. Keep working. Anything can happen, like we've seen with injuries, that's part of the game of basketball.
"We'll stay the course wherever we're at, play the same way we've played and stay focused," he added.
Of the team's last three games, relatively easy wins over UNC Asheville, Wyoming and Alcorn State, forward R.J. Blakney said, "We definitely have gained some steam. We've learned how to play together with our strengths and weaknesses. Each game we've played we're getting better. As coach Anthony Grant said, 'We've turned it in the right direction.' We can see it out there on the floor."
Grant, of course, can be succinct on specific topics and one was the Flyers diving into its A-10 schedule.
"I'm looking forward to conference play," he said. "I am. I think our team, 13 games in, has had a competitive non-conference schedule. We've grown as a team, so I'm looking forward to the next challenge that lies ahead."
That next challenge is Duquesne — whether its record is legitimate or constructed under false pretenses.