I don't make resolutions I can't keep, so I don't even try.  But we all have our frustrations and a grandmother that once cautioned us by saying, "If you can't say something nice, don't say anything at all."  Sorry Grandma, you've been gone forty years…and I ran out of patience.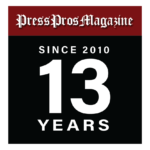 At the end of each holiday season a lot of people fool themselves by making some silly resolution to do better – live better – the following year.  I know people who've quit smoking twenty times…who didn't lose twenty pounds, but they gained twenty.  People who didn't quit beer, they just moved up to bourbon.
I don't do that, but like Frank Costanza did on Seinfeld,  I do have a list of grievances this year that would make my maternal grandmother spin in her grave.  For you see, she always told me if you can't say something nice…don't say anything at all.  Lucky she's gone, because I don't know how she would handle modern culture.  And I don't know how she'd handle my 2022 list of opinions on daily buzz about which I, along with you, have simply grown tired.
No surprises here, and no deception.  What I'm writing about is the same thing others think about, but keep to themselves.  Apparently their grandmother is still living.  Mine, on the other hand, is in a place where it no longer matters.
But the rest of us have to listen to……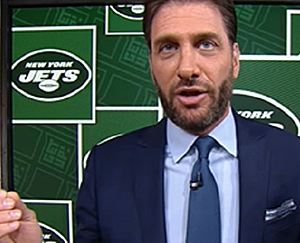 1) Mike Greenberg on ESPN…and the 8 am morning show called 'Get Up', where they talk about sports the country, in general, doesn't give a damn about.  Of course, this is the basis for ESPN, contrived banter for six days after everyone else has moved on from the game in question.  Trust me, Mike, no one in Wapakoneta cares about who's playing quarterback for the New York Jets.  No one cares about the Dallas Cowboys in Zanesville.  So quit trying to make losing to Jacksonville a national story.  Truth be told, a lot of us actually believed that it was the gamblers that beat Dallas, and not a bad play by Dak Prescott.
2) I endeavor to no longer watch Fox, CNN, MSNBC, ABC, NBC, or CBS news…because what each of them has to say is just like this column – opinion.  It can't be as bad as they say, and if they say something's good…it usually means the average Americans will have to pay for it.
3) Are you tired of hearing about January 6th as if it's something 'unique'?  Because it's not?  What happened in 2021 happens about once every hundred years.  It happened in the 19th century and we called it the Civil War.  The South seceded because they were tired of a central government.  And Abraham Lincoln's own party was contemptuous of him by the end of the war, as well…the same man we later hailed as the greatest president in history.  It's the reason why we fought the Revolutionary War in the 18th century – because people were sick of English rule – and even then there were people who thought it abominable that people would take up arms against Mother England.  They were called 'Tories' and they sought to undermine the Declaration of Independence and the war effort.  Hundreds of colonists were executed by British soldiers for supporting the Continental army because the Tories ratted them out.  And really, today, if you believe there's a cancel culture…what's changed?
The irony?  We now celebrate the 'Revolution' with parades and fireworks on the 4th of July?  And historians claim the Civil War put America on a path to become the greatest country in the world!
4) I saw a Facebook ad for single game tickets to see the Reds play next year.  Don't miss out on bobbleheads…and your fan favorites.  Who are they kidding?  The average Reds fan can't name six players now on the 40 man roster.  And Jonathan India is out of there as soon as he's eligible for free agency, or as soon as the Reds determine they can get someone cheaper.  Bobbleheads?  I have one – Wally Post – and a story that you won't get today. That's too bad, for both player and fan.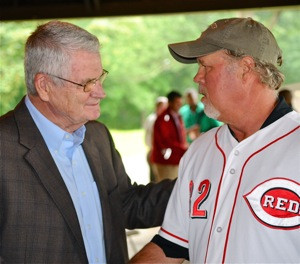 Speaking of the Reds…what a sad footnote with the passing of Tom Browning.  Browning was a favorite in his day because he got by on skill.  He didn't throw 95 miles per hour.  And baseball doesn't have free spirits, anymore.  They're not allowed.  If you left the ballpark now to sit on the rooftop and eat hot dogs with the fans…the FBI would be there to snatch your wiener.
5) I won't pay more than $5 for a bowl of soup in 2023.  That's not a resolution, just a statement of fact.  Was in Minneapolis recently and saw tortilla soup on the menu at a restaurant near the airport.  Price:  $15.  Look, I know times are tough for restaurants, and some people wouldn't hesitate to pay $15 for soup.  But the origin of tortilla soup was a recipe based on leftovers, and if I order it I want some leftovers, too…about $15 change from my $20 bill.
6) I'm certain to be in the severe minority about this…but four seasons and Yellowstone has run its course.  The story line is pretty weak at this point – predictable – and when you spend half the show on a cattle drive and branding calves I have to believe that clicking noise you hear on the Paramount network is people changing the channel.  Beth's act is getting tired.  Jamie's character is so bad he deserves spaying and neutering.  And all I get from the bunkhouse drama is fond memories of Coors beer in the stubby bottle during my minor league days in Denver.  It's a sure sign that the end is near when the spinoffs are more interesting (Harrison Ford and Helen Mirren) than the original.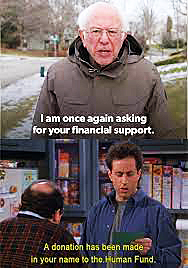 7) I'm now pretty much apolitical…right down to dog catcher.  Frankly, I've given up on national politics as I observe how desperate the two warring parties had become to seize power and influence.  Voting rights have become voting advantage.  And locally, Ohioans deserve better choices than we have for elected office.  The problem?  The really good, bright ones are embarrassed…to be called politicians.
8) Too many options!  I called a Columbus company the other day to schedule a simple appointment for service.  Did I say simple?  I got a recording that told me if my last name started with a letter between 'A' and 'J', click the #1.  If my name started with a letter between 'K' and 'R', click the #2.  If my name started with a letter between 'S' and 'Z' click the #3.  Or, if I wanted to be transferred to the Dublin, Hilliard, or Grove City office…click #4, #5, or #6.  I couldn't believe my ears.  There were 60 seconds of robo options and when I finally clicked one of the numbers I got a recording.  I understand that staffing has become a problem.  But when they advertise personal service, and you call…you'd better hope your name starts with 'A'.
9)  I'm not smart enough to turn on anyone's TV but my own.  Too many options.  Sound familiar?
10) Here's why I'm not that optimistic about the Buckeyes beating Georgia in the Peach Bowl.  The reason?  They can't run the football.  Ohio State, despite 'three yards and a cloud of dust" doesn't play that kind of football anymore.  And this would make Woody Hayes spin in his grave…but they have the biggest linemen in America and they still can't run the ball. They couldn't do it against Penn State, they didn't do it against Northwestern, and they sure didn't do it against Michigan.  The offense now comes from dinking and dunking the ball to splendid wide receivers like Garrett Wilson, and currently Marvin Harrison, and depend on them to block for each other and make plays downfield.  It's modern football, and that's fine…until you need to control the ball and keep teams with athletes as good as yours off the field.  And trust it, Georgia has athletes as good as Ohio State's.  They can run the football.  The Buckeyes?  TreVeyon Henderson is out, Miyan Williams hasn't been at his best since early October, and Dallen Hayden doesn't have that kind of big game experience.  There is no Ezekiel Elliott.  That said…it could happen.  They could win.  I'm just not expecting it.
Finally, here's an opinion about which there can be no push back.  We're blessed to live in an area of the state where people still tend to the basics – two-parent homes, hard work, personal responsibility, and the competitive standard to be the best you can be.  At Press Pros we consider it an honor to serve those who still appreciate the values of winning or working until you do…and the privilege of relationships with coaches and teachers who stake their name and careers on the positive imprint they make on kids.  We're blessed to be around those who understand that hard work is a habit that serves you well for as long as you live.  It is the difference that makes your community what it is – dependable, supportive, and generous.
We recognize it at every turn, and vow to support those values through the written word wherever we can.  To all of you:  season's greetings, good health, and the most prosperous of new years, knowing…that it won't be a coincidence.