Hilliard Darby's boys and girls got their Christmas wishes, coming away with hard-fought, dramatic wins at long-time, cross-town nemesis Hilliard Bradley.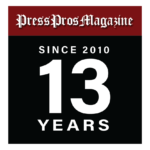 Hilliard, OH – Beaming after a program-defining win over a cross-town rival, Hilliard Darby seniors Cam Gilkerson and Javi Quimba sort of wished they weren't currently on Christmas holiday break.
"We'd love to be able to celebrate this one at school tomorrow with all the students and faculty," Quimba said. "We've been trying to get these guys for a while … at least since the seniors have been here."
For accuracy's sake, Darby's exhilarating 56-53 win at Hilliard Bradley Thursday – the nightcap of an all-day slate of five boys and girls basketball games — snapped a 14-game losing streak against the Jaguars dating to 2014. Just as important, the Panthers shook off their own four-game slump after a 4-0 start.
"I'd say this was pretty big for this team and for this program overall," said Gilkerson, a Wright State baseball signee as a left-handed pitcher. "It wouldn't be a stretch to say this was a make-or-break point in our season and we delivered. This gave us a huge lift going into the holidays."
Darby coach Chris Maul stopped just short of calling this the program's most significant win in his nine seasons with the program. Last year's 15-9 record marked the first winning season for Darby since 2013. Seven seniors graduated from that team and only two varsity players returned.
"Hilliard Bradley is so tough to prepare for and beat in the first place, but to do it on their court is really, really special," Maul said. "It hasn't been done in a while, I can tell you that. Going in, we just challenged the guys with this message: 'If you can do it, you must do it.' We had to outhustle them, win the 50-50 balls, control the tempo and play smart. We did all of that tonight. The guys took our coaching well."
Bradley, which came into the season projected as one of the top three or four Division I teams in Central Ohio, dropped its third straight contest after a 4-0 start. The Panthers never let the Jaguars take a lead all night, but it got mighty tense in the final few minutes.
A pair of free throws by Cade Norris with 43.5 seconds remaining cut Darby's lead to 52-49.
With Darby in delay mode much of the final two minutes, Gilkerson sank two foul shots at the 18.1-second mark.
On the ensuing inbounds, Norris let the ball roll to midcourt to save time, but Gilkerson's sophomore brother Cooper made a diving play to tie-up Norris for an alternate possession.
Bradley was unable to force a one-possession game as Darby sank six of seven foul shots in the final 54.2 seconds to seal it.
Quimba, who made three-point shots at the buzzer of the first and third quarters, scored 17 points and added five rebounds and three assists, despite playing with foul trouble. The elder Gilkerson, a two-time first-team All-Ohio Capital Conference Cardinal Division selection, also scored 17 points.
"We saw a lot of film and I thought we came in with a great game plan," Maul said. "I thought we controlled the game and controlled the glass for the most part. What I'm most proud of is the way we responded where we were running clock in the fourth quarter and our overall defensive effort."
Added Quimba, "We stayed engaged for four quarters, and we knew we had to be."
Norris, a junior guard with numerous Division I offers, finished with 22 points, seven rebounds and four assists.
His father, Brett, who coached Darby before taking over at Bradley in 2014, was pointed in assessing the recent cold snap, but remained optimistic that what's broken can be fixed.
"The reality is it starts with me," Norris said. "We're not playing with a consistent effort, especially on defense. We're just reactive sometimes … void of the habits and competitiveness we're used to playing with. The bottom line is this: It's just seven games. A wise person once told me that basketball season really starts January 15th. Don't rush the process."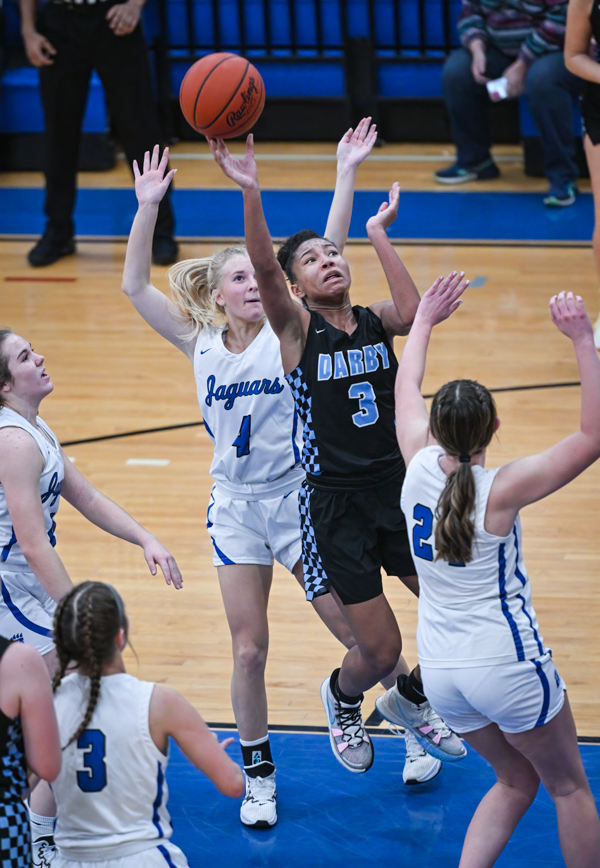 Darby's Gianna Lane (3) shoots over Bradley's Emerson Alexander (4) and Reagan Voigt (right).One of Central Ohio's feel-good stories in girls basketball thus far this season is Darby, which ran its record to 10-1 with a come-from-behind 44-43 win over long-time nemesis Bradley.
In a back-and-forth affair that featured eight lead changes in the final 10 minutes, the Panthers staved off a shot attempt by Leigha Dennison with three seconds left to emerge victorious. A runner in the lane by Gianna Lane at the 1:13 mark proved to be the game-winner.
Lane, a sophomore transfer from Tree of Life where she was one of the area's most dynamic scorers, said an intense halftime talk by coach Chris Savage fueled Darby's comeback.
"We really wanted to win this game and I think maybe we came out a little tight," Lane said. "The bottom line was, we had to lock down better on defense and force them into our style of game. We just had to move better, and take the game to them instead of them doing it to us."
Savage, who is in his first season at Darby after stints at DeSales (2004-2007) and Upper Arlington (2009-2022), was beside himself when the Panthers fell behind by as many as 13 late in the first half.
"We thought we were the bigger and stronger team, but we weren't playing like it," he said. "I was very unhappy at halftime and let them know about it. We started controlling what we could control, and much of that was fueled on the defensive end of the floor."
Lane had 11 points while Payten Bruns and Ashley Powers chipped in 10 each for Darby.
Dennison racked up game-high totals of 27 points, nine rebounds and five steals to pace Bradley (3-6).
"Energy-wise, I think we just came out a little flat to open the second half and Darby took away the momentum," Bradley first-year coach Andrew Whitt said. "I thought Lane made the difference for them. We held her scoreless in the first half, but she's really quick and we couldn't stop her from getting to the basket."