Ohio State found the offense easy to come by in a walkover win against Maine, which brings the Buckeyes one step closer to resuming Big Ten play as the first of the year approaches.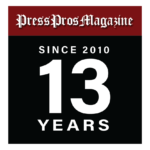 Columbus, OH — As a feel-good bounce-back from its stumble-bum finish Saturday in an overtime loss to North Carolina, Ohio State's 95-61 annihilation of Maine on Wednesday answered every question OSU coach Chris Holtmann posed in advance.
Needing something positive to chase that eyesore of a loss at Madison Square Garden, Holtmann painted the Black Bears as a dangerous test capable of proving whether the Buckeyes possessed the maturity to focus and play sharp in the aftermath of a tough loss.
Maybe Maine's vaguely Carolina-like color scheme fooled him.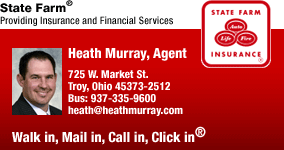 Either that, or the head man got hood-winked by the Black Bears' five-point win at Boston College a month ago…something Holtmann mentioned a time or 10 prior to tipoff by way of legitimizing what otherwise loomed as the blowout it became.
OSU (8-3) shot 55% in the first half en route to a 47-26 lead that removed all doubt except how high the margin would escalate before the clock ran out.
The cushion kept expanding all the way to within a whisper of the finish, backed down only a bit by Maine scoring a final basket after Bowen Hardman's second three-pointer of the last few minutes sent the Buckeyes in front by 36 points.
Wait, Bowen Hardman?
Yes, even the 6-3 freshman guard who Holtmann originally labeled a certain redshirt got nearly four minutes near the finish, showing the stroke that earned him a spot on the roster by hitting a pair of threes.
Who knows whether Hardman will be needed going forward, given the uncertain status of two Buckeyes who were most definitely in OSU's plans…until they weren't
But maybe still are.
Yes, it's complicated.
Transfer Isaac Likekele, who started the season's first eight games, remains out while tending to a family situation in his native Texas. Likekele has now missed three games, although he attended the Buckeyes' loss on Saturday, but wasn't in uniform.
Junior Eugene Brown, who started the final half of last year, has been cleared from the concussion that's sidelined him all season, but didn't get off the bench against Maine after resuming practice this week.
Not that OSU needed Likekele or Brown, with Brice Sensabaugh's 19 points leading a parade of five players in double figures.
Sensabaugh and his teammates will now have four days to spend with family over Christmas before returning to campus in advance of a Thursday home game against Alabama A&M.
By then, perhaps the regret of coming close and blowing a two-point lead in the final two seconds of regulation against Carolina will have vanished.
Last night, it was still in the forefront of many minds.
"Obviously, we had a tough loss on Saturday," Sensabaugh said. "There were a lot of good things and a lot of bad things to take from it. When you lose, you don't do everything wrong. And when you win, you don't do everything right.
"You have to take the things you did well and build on those, and take whatever you did wrong and learn from it."
That leaves a wide swath for change, given how OSU allowed North Carolina two unimpeded throw-ins – one from the backcourt and one from the sideline – on the Tar Heels' game-tying play, interrupted by a timeout in between.
Holtmann is adamant he made no strategic errors in either case, but allows that OSU could have played the first pass to the midcourt stripe with more – which is to say, some – resistance.
"You're always kind of looking and constantly evaluating," he said. "We have to get better at attacking the press. That was a critical part of (the loss).
"There were a lot of really good things. But the way that college basketball is, it comes at you so quick, you can't let it linger. At the same time, you have to identify things you have to perform better at. That's what we're trying to do."
Maine didn't stress OSU in that area, since the Buckeyes committed only seven turnovers and distributed a season-high 23 assists in shooting 62 percent for the game.
Justice Sueing had 15 points, Zed Key 14, Bruce Thornton 11 and Felix Okpara 10.
Okpara's effort book-ended his four-steal, four-point, three-rebound, two-block effort against Carolina. He continues to make a strong case for more minutes as Big Ten season gets in full swing.
"I'm kind of embracing my role on the team," the 6-11 Okpara said. "It's becoming way easier for me. I know I'm going to come off the bench. I have to bring great energy, crash the boards and play defense."
He did that in a 13-minute stint, shooting 5-for-7 with four rebounds and a blocked shot.
Holtmann, though, pumped the breaks on promising a bigger role for his lanky freshman with the 7-3 wingspan.
"I don't know that I can really say exactly what that (ideal role) is right now," Holtmann said of Okpara. It's evolving, as it is with any of our guys. He has to get better at post defense. He has to get better at not fouling. He has to continue to grow and develop."