While coach Ryan Day was adding at least 19 players Wednesday, linebacker Steele Chambers was preparing to return to the Atlanta area to play Georgia in the CFP.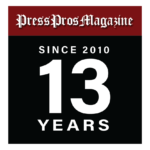 Columbus, OH – This has been one bloody month for the Ohio State football program with regard to recruiting. It has been so gory, so messy that maybe no other major college team has had it worse.
And we're talking well beyond the decommitment of No. 1 quarterback Dylan Raiola in the Class of 2024.
There were more misses than hits, and that's saying a lot for a team that, according to trusted recruiting service 247Sports, still finished fifth in the rankings.
In fact, the 19 newest Buckeyes have an average rating that is behind only mighty SEC boys Georgia and Alabama.
It was obvious during a news conference that head coach Ryan Day is frustrated with players backing out of their commitments because name, image and likeness money might be better somewhere else.
He also is rankled that so many teams have been giving the hard sell to recruits despite their having oral commitments. Not taking no for an answer, though, was one of Urban Meyer's trademarks in getting Ohio State to the next level in recruiting.
"These are guys that want to be Buckeyes,'' Day said. ''They know the opportunity here. A lot of these guys did it for the right reasons."
Asked how many players he lost to teams because of more lucrative NIL deals, he said, "That's a good question. We'll keep swinging on this thing."
Day said had this flipping of recruits occurred 10 years ago that he would have been worried.
"It's the way things are going," he said. "We just have to adapt."
The loss to Michigan, he said, didn't sway the recruits who did sign.
"When things are going well, everybody's with you." Day said. "When things aren't going well, you find out where people stand.''
Safety Jayden Bonsu of Hillsdale, New Jersey, a three-star and Ohio State commitment, has delayed his signing.
As usual, there were misses in this class. Yesterday, five-star defensive end Damon Wilson chose Georgia, five-star defensive end Matayo Uigalelei signed with Oregon and four-star cornerback Kaylin Lee flipped to Auburn. The latter move was expected when he started wearing that team's gear in early December.
Losing both defensive ends was smoothened with the signing of 6-foot-5, 225-pound edge rusher Joshua Mickens of Indianapolis. He originally committed to LSU.
In all, the Buckeyes lost commitments in the weeks leading to signing day from four others, quarterback Brock Glenn of Memphis to Florida State, safety Dijon Johnson of Tampa to Florida, tight end Ty Lockwood of Thompson's Station, Oklahoma, to Alabama and running back Mark Fletcher of Fort Lauderdale, Florida, to Miami.
This sounds terrible, but let's look at Glenn in particular. He has fallen to 28th overall at his position in the national recruiting rankings. The quarterback Ohio State did sign, Lincoln Kienholz of Pierre, South Dakota, has risen to No. 14.
Kienholz was flipped from Washington.
The Buckeyes biggest target wasn't a high school player, but Rhode Island offensive tackle Ajani Cornelius. it was another swing and miss when he announced that he's going to Oregon.
The next offensive line target in the transfer portal could be Washington State left tackle Jarrett Kingston. He didn't allow a sack in nine games last season.
And the Class of 2023 might not be complete.
"There's still a lot going on," Day said. "There's still a long way until February."
There has been talk that Ohio State's brand has been tarnished a bit. Day doesn't think so.
"I know the program is in a great place," he said.
CHAMBERS ON LOOKOUT FOR CFP tickets
Through all the recruiting mayhem, redshirt junior linebacker Steele Chambers might have been trying to get in another hour of sleep.
Final exams were last week, and Chambers has become something of a professional in that football, football and more football is about all there is in his life with fourth-ranked Ohio State (11-1) preparing to face top-seeded and 2021 national champion Georgia (13-0) on New Year's Eve inside Mercedes-Benz Stadium in Atlanta.
Chambers' problem is that everyone he knows wants him to be their ticket broker.
"It has been a war – an absolute war getting tickets,'' he said. "It's usually a frenzy, but this is the first time I've had to put myself out there and get tickets. It's hard. It's a struggle. I'm going around trying to find tickets for my family and friends, and it's a pain in the (butt).''
This has become a pain because Chambers grew up 30 minutes from the stadium in Roswell, Georgia. He graduated from Blessed Trinity Catholic High School.
When others at that school were wearing Bulldog red, black and gray, Chambers wore scarlet and gray and paid for it.
"In high school, they always pissed me off because we had a lot of Georgia fans and they were always barking just walking up the hallways,'' he said. "They have created a great culture (at Georgia) and they have a really great program. You can see how they have developed in the last four or five years since Kirby (Smart) got there and have become a great program.''
There are opportunities during the week for players to venture on their own, and for Chambers it will be hooking up with family, friends and his dog.
The team is scheduled to arrive December 27.
"It's going to be cool and it's going to be weird,'' Chambers said. "A lot of my friends go to UGA and they are starting to talk. It's like worlds colliding because I've been in Ohio, and now I'm going back to my home town.''
He was such a must-have recruit that he chose Ohio State over Georgia, Alabama, Clemson, LSU, Michigan, Notre Dame, Tennessee, North Carolina and Wisconsin.
Chambers started as a running back. He ran for 134 yards in 2019 and 87 in 2020.
But there was a dire need at linebacker with the Buckeyes seeing starters Tuf Borland, Pete Werner and Baron Browning use their eligibility.
In 2021, Chambers was an instant hit in ranking fifth on the team with 47 tackles. He played in 13 games and started four.
This season, he ranks behind only middle linebacker and roommate Tommy Eichenberg in tackles with 69. He has six tackles for losses, 1 ½ sacks and two quarterback hurries.
Chambers is eligible to put his name in the NFL draft, but he decided before the season that three years of linebacking experience in college would be best for him.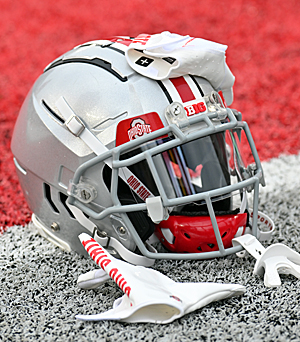 "I feel like I've progressed in my knowledge of the game, but there's a lot that I have to learn,'' he said. "I sat and talked to my dad about it in the preseason, but always thought I was coming back. It will give me just a better understanding of the position and football in general.''
There was an obvious mourning period for the Buckeyes after a 45-23 loss to Michigan that wiped out their chance to play in the Big Ten championship game and put them on the outside of the CFP rankings at No. 5.
Utah's blowout victory over Southern Cal in the Pac-12 championship game changed all of that.
Still, the college football public outside of Buckeye Nation says Ohio State backed into the playoffs.
No question, this team is a big underdog to a team that will be playing a short bus trip from its campus.
"I think it just puts a chip on your shoulder,'' Chambers said. "Just before practice Coach Day was talking about the former national championship teams. He was talking about in 2002 when they were underdogs against Miami, and in 2014 they weren't expected to get in and got the fourth seed. That's what we're starting to develop. In practice, people are starting to get chippy. At the end of the day, you just have to show up on the field and play no matter what if you are underdogs or the favorites. Play talks.''