Alcorn State has played all of its first 12 games this season on the road and the Braves' stop in UD Arena Tuesday night was hardly worth the 670-mile trip from Mississippi, an 88-42 thumping handed to them by UD's Flyers.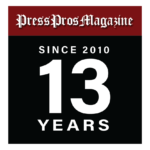 Dayton, OH. — There is no doubt that Alcorn State's Landon Bussie is a basketball coaching masochist, a guy who must flog himself in the shower with a hickory stick.
Why else would a coach with full faculties schedule his team to play every non-conference game on the road?
They travel more than one of their graduates did, civil rights activist Medgar Evers. They've traveled from Lorman, Miss. to Wichita, to Bakersfield, to Seattle.
For the second straight season that is what Alcorn State is doing and, as one might expect, it isn't going well. They've suffered almost as much abuse as Evers did before he was assassinated.
The travel-weary Braves brought their road show to UD Arena Tuesday night and the Dayton Flyers gave them their what-for, 88-46.
They traveled 670 miles to lose by 42 points. They traveled 670 miles and walked right into UD's private block party. The Flyers blocked 11 Alcorn shots and six different UD defenders deflected shots. DeRon Holmes II had three, while Toumani Camara, R.J. Blakney and Zimi Nwokeji smacked two each and Mike Sharavjamts and Koby Brea swatted one each.
Alcorn State forward Jeremiah Kendall traveled 670 miles to play 5 minutes and 16 seconds to foul out — a foul a minute for his five minutes.
Alcorn is now 3-9 with wins away from Lorman, Miss. over Wichita State, Stephen F. Austin and Cal State-Bakersfield. But the Dayton debacle was their sixth straight defeat.
While the game was a one-way bus wreck, the 13,407 in attendance were entertained by walk-on Brady Uhl tossing in a pair of three-pointers.
And the Red Scare student section entertained itself by chanting, "More than double, more than double," when the score reached 57-28. And they chanted it again when the score climbed to 73-36.
As always, no matter the opposition, Holmes evoked roars from the crowd with thunder dunks. On this night, he added a one-handed windmill slammer.

"I ain't Obi Toppin, but I can get up there a little bit," said Holmes. He led the Flyers with 23 points on 10 for 14 shooting. Camara backed him with 15 points (7 for 15) and 13 rebounds, a double-double.
Mustapha Amzil spent the night putting his toes against the foul line and made 7 of 10 free throws en route to 15 points. Blakney gave the Flyers four double-figure scorers with 11.
UD finished its pre-conference schedule with three straight emphatic wins. They are 8-and-5 overall and 7-and-0 in UD Arena. They've won 15 straight home games dating back to last January.
After a quick Christmas break, the Flyers open Atlantic 10 Conference play at home next Wednesday against Duquesne.
The Flyers were much bigger than Alcorn State, which is why the Braves had 11 shots rejected, which is why they took a truckload of bad shots, some from the sidewalks outside UD Arena.
The Braves made only 19 of 68 shots (27.9%) and 2 of 15 from three (13.3%). Dayton dropped in 31 of 60 (51.7%) and was 5 of 20 (25% from three. Subtract the three-point attempts and the Flyers were 26 for 40 on two-pointers, (65%).
"We played together, we played with some toughness and we executed what we had to do," said Holmes. "I felt like we just got the job done today."

What the Flyers did against Alcorn was something they haven't done most of the season. Their modus operandi has been to build good leads then engage in hand-to-hand combat in the second half to fend off the other team's late charges.
Not on this night.
From a precarious 19-15 lead with eight minutes left in the half, the Flyers went on a 25-9 binge to build a 44-24 lead at intermission.
And it was more off the same menu in the second half, a 13-4 start to begin the final 20 minutes and the Flyers owned a 57-28 lead with 14:41 left.
"That was really good to see and I was happy for our guys that no matter the competition, we come to play hard, for sure," said Blakney.
UD coach Anthony Grant warned his team at halftime what Alcorn did against Grand Canyon, telling them, "They were down 30 in the first half. In the second half, with 10 minutes to play, the score was tied."
During the three straight victories over UNC Asheville, Wyoming and Alcorn, the Flyers have held the opposition to 56, 49 and 46 points.
"Defense wins games," said Holmes. "Great defense is a big deal. We really pride ourselves on that. If we keep doing that, regardless if we have a good offense or not, we feel it all will turn out for us."
On the offensive side, UD used its height superiority to wear out the paint. The Flyers outscored Alcorn around the rim, 52-16.
Blakney said the game plan was to use a cavalry charge to the hoop and added, "Yeah, for sure, go inside. Kill 'em inside."
Uhl, the People's Choice walk-on, entered the game midway through the second half and hit two straight threes from the right corner, evoking the loudest response of the night. And the crowd was ready to lift the roof if he hit another one, but he missed the next one.
"It's Brady and we love him, too," said Holmes. "It's very exciting to see him do that. That's a walk-on's dream to be able to do that. He is getting significant minutes and he actually plays a pretty good role on our team."
Said Grant, "We've been really fortunate to have some high-quality walk-ons in our program. Brady falls in line with some of the great ones we've had here. He is a great teammate and plays a lot of different roles for us."

The UD Dream is over for Tyrone Baker and Caleb Washington. They entered the transfer portal this week.
"I support their decisions," said Grant. "You have to find the right fit. Sometimes it takes going through stuff to figure out if you have the right fit. I wish both the best of luck. I think both are really, really good human beings. Good people. This wasn't the best fit for either of them, for whatever reason."