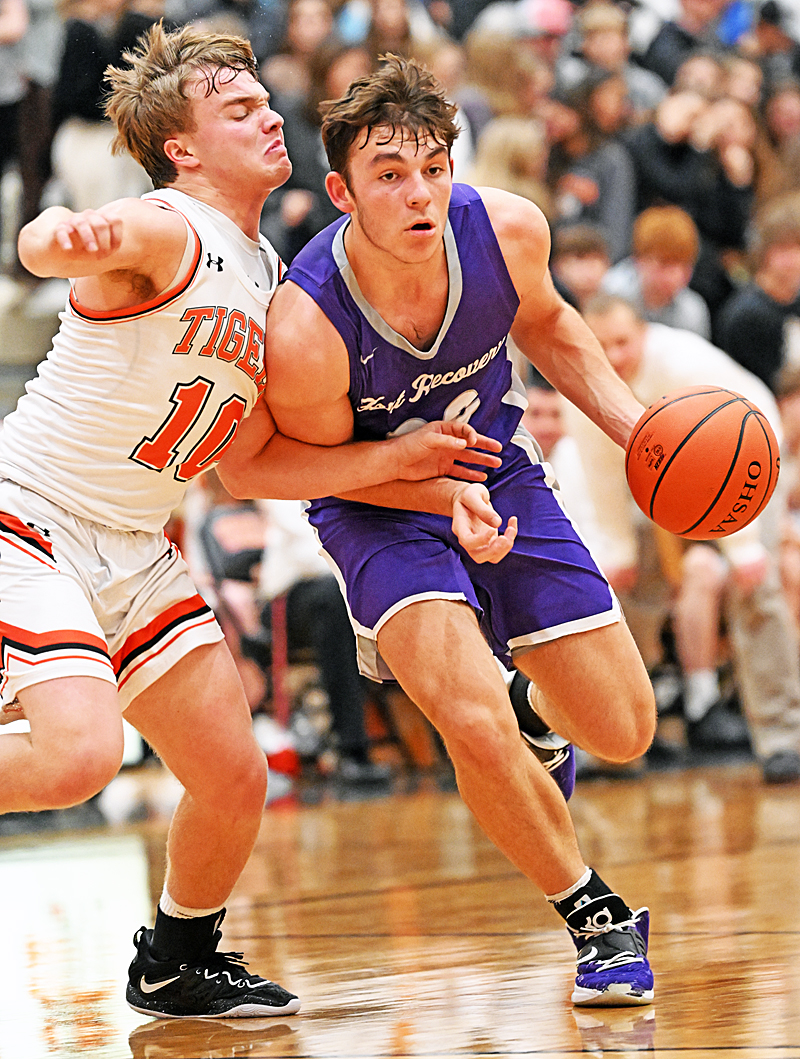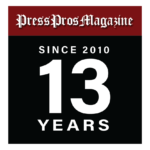 The great thing about high school sports is the surprise element.  You never know what you might see.
And such was the case last week in a MAC basketball game between Versailles and Fort Recovery, pitting two of the area's top talents – scorers – in Versailles center Connor Stonebraker and Fort Recovery forward, Cale Rammel.
You assume in a game with two anticipated scorers that one, or the other, will emerge, lead his team, and create a template for drama.  You rarely see them both do it.  Such was the case in Fort Recovery's 50-48 win, where both Stonebraker and Rammel would share game-high honors with 27 points apiece, but it was the manner in which Cale Rammel scored his that makes him this week's Who's Hot honoree on Press Pros.
Versailles' Stonebraker had scored 14 of his 27 through the first three quarters to help the Tigers to an 11-point lead at the start of the fourth.
But Rammel, a 6'4″ scorer with the ability to score in a variety of ways, met that challenge with 19 of his 27 in the second half to help Fort Recovery tie the Versailles lead at 37-37 with four minutes remaining, then hold serve through the dramatic final minutes.  Stonebraker would score 13 in the final quarter – Rammel would counter at every basket scored.  It amounted to the 'quiet' kill – a lead suddenly vanquished, a game conquered.
"We really don't have any all-stars," he would say later, his modesty as impressive as his jump shot.  "We did it as a team."
But teams need leaders, and Rammel was clearly the leader of his team when it needed him most.
"They're just a gritty bunch of kids,"  Fort Recovery coach Bob Leverette commented.  "A gritty bunch of kids that don't quit.  We knew that Connor would get his points, but we thought that Cale was right there with him as a player of the year candidate.  Tonight you saw what Cale can do."
Actually, a lot of people knew beforehand what Cale could do, but rarely do you see it challenged in such head-to-head fashion.
And for that, we extend congratulations to Cale Rammel of the Fort Recovery Indians for a moment not soon forgotten…this week's 'Who's Hot' honoree on Press Pros.
Peace of mind is as easy as the relationship you have with your local bank, and the St. Henry bank is small enough to know you, and big enough to serve you.  The St. Henry Bank joins Press Pros Magazine in recognizing this week's "Who's Hot" honoree…Cale Rammel from Fort Recovery High School.