Who says the sequel is never as good as the original? Not in the case of the rematch from last season's Division I state championship game between Centerville and Pickerington Central…a thriller that left all who witnessed it hoping for Round Three in March. 
By Jeff Gilbert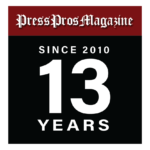 Columbus, OH — Pickerington Central's Devin Royal and Centerville's Gabe Cupps met on the big stage again Saturday night, and high school basketball fans were the beneficiaries.
Royal had the stats, but this time Cupps had the victory.
And more meetings are in their future. Royal as an Ohio State Buckeye and Cupps as an Indiana Hoosier.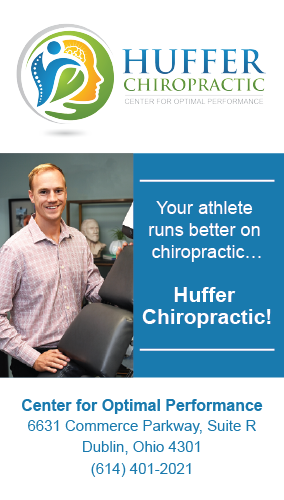 And perhaps in a second straight Division I state championship game in March, a matchup Pickerington Central won, 55-48, over Centerville nine months ago at University of Dayton Arena.
In Saturday night's finale of the six-game Ohio Scholastic Play-by-Play Classic at Nationwide Arena, Cupps' team won 60-54 in double-overtime. Royal scored 27 points. Cupps scored 12, all after halftime, and had double-digit assists.
More than stats, though, both proved they have the basketball IQ it takes to play in the Big Ten.
At the end of the first overtime, Centerville took a 50-49 lead on Collin O'Connor's 3-pointer with five seconds left. As one of Royal's teammates rushed the ball up the floor, Royal got tangled with Centerville's Emmanuel Deng in the lane.
Both players ended up on the floor and Deng was called for a foul with 1.4 seconds left.
"I knew he was going to play aggressive to make sure I didn't touch the ball," Royal said. "So knowing that he put his hands on me, I just went up through his arms knowing that the refs were already watching me. He was a touchy player, so I just knew that he would be touching me at the end of the game."
Royal went to the free-throw line with a chance to win the game. But he only made the second free throw and the game went to a second overtime.
"I saw what he did on the foul," Centerville coach Brook Cupps said. "We actually watched a clip of him doing the exact same thing against Spire, and if the official falls for it, there's nothing you can do. It's a smart basketball play."
Then it was time for Gabe Cupps to make the smart play.
"Look to steal the tip," Brook Cupps told his point guard.
Central had tipped the ball backward to start the game and the first overtime. This time Cupps jumped in front of the tip and quickly scored a go-ahead layup. More plays and free throws were needed, but that play sparked the Elks to finally secure the victory.
"We've been around each other long enough that that's all I had to say," Brook Cupps said. "He was smart enough to know where they had tipped it every time and put himself in a position where it wasn't obvious. It was a huge play."
Cupps and Royal play on different summer circuits, so last year's meeting, Saturday's meeting and some time around each other at camps are the only times the have played against each other. And they and their coaches have a healthy respect for each other, as they should.
"He's a great player," Tigers coach Eric Krueger said of Cupps. "He doesn't make a whole lot of mistakes and just has a high IQ. There's not a whole lot you can really do defensively to speed him up. He just runs the show."
Royal is looking forward to seeing Cupps again. "It's going to be a great, great matchup. He's a great player."
Royal was the difference in last year's state final victory for the Tigers with 20 points, and he almost was again on Saturday.
"He's a great player," Gabe Cupps said. "He's tough to stop and he's talented enough he can go both ways, he can finish with both hands. It's going to be a battle every time we play. I'm looking forward to it."
There was a time when it was possible that Royal and Cupps would be teammates. Ohio State was one of Cupps' three finalists before he chose Indiana.
Two questions remain in Royal vs. Cupps.
Will they meet again at the state tournament?
Will Royal win Mr. Basketball this time?
In the game prior to Pick Central vs. Centerville, LeBron James alma mater, Akron St. Vincent St. Mary, defeated Sierra Canyon of suburban Los Angeles, where James' two sons, Bronny and Bryce, now play. St. V's 67-61 victory avenged losses to Sierra Canyon in 2019 and 2021 in which Bronny James, now a senior, played much better than he did Saturday night.
James' eldest son missed his first five shots and made only one shot from the field before fouling out with 2:30 remaining. He finished with seven points, far below the 19 he had in the teams' previous meeting last year.
Bryce James, a 15-year-old freshman for Sierra Canyon, did not play.
Their father did not attend due to playing in his own game Saturday night in Los Angeles.