Russia improved to 7-0 on the strength of a career night by junior Hayden Quinter…and the kind of veteran effort expected from a team with a rising profile in Ohio Division IV basketball.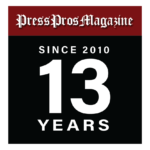 Russia, OH – They were expected to be good, only no one really knew…how good!
The Russia Raiders returned no fewer than seven significant contributors from last year's 15-10 team, and three starters that are still young enough to be called underclassmen.
But there was the cloud…the ominous question of how soon, and how well they would recover from the loss of head coach Dave Borchers, who died from a tragic car crash over the summer.  Devastating hardly describes the impact of such a loss on a community, and school, that doesn't just live for high school basketball, but thrives on it, as well.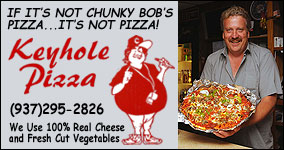 That said, Russia, with former-turned-current coach Spencer Cordonnier, is off to a 5 -0 start, outscoring opponents by an average of 25 points per game, and attracting the attention of area Division IV followers who question at the quarter pole of the season…who will challenge the Raiders?
Many believed the answer was Ray Zawadzki's Troy Christian team, despite losing Friday night to another team of high expectation, undefeated Miami East, 50-45.  But after a 73-46 Russia romp Saturday night that featured an unexpected career scoring performance by junior swing man Hayden Quinter, the question might be…how good could the Raiders really be?
Quinter finished with 32 of Russia's 73 points, exploded for 14 alone in the third quarter to put the game out of reach, and afterwards wanted to talk more about his teammates than himself.  In fact, what he didn't say said more about how good Russia is than what he did say.  If that answers your questions…so be it!
Hayden Quinter was, indeed, good…great…unselfish with those 32 points, and fun to watch.  But Russia, as a team, was even better — sharing the basketball, playing with high energy, and defending every dribble, every pass, and every move of junior point guard Parker Penrod, who makes Troy Christian a threat to win every night, and served notice by scoring a team-high 20 points.  Penrod immediately put Russia's feet to the fire, scoring 11 points in the first eight minutes, and staking the Eagles to a 16-15 lead at the end of the first quarter.
"We've been able to man [defense] everyone we've played so far,"  said Spencer Cordonnier, afterwards.  "But when one of our guys came to the bench during a timeout and said, 'Man, is he (Penrod) quick,' we decided to back up, and just guard.  He's the best guard we'll play this year, and I don't even know that it's close.  There are some good ones in the area, but for speed and quickness, he's at the top of the list."
Penrod would score just 9 points over the next three quarters.
But despite the energy, the defense, and the maturity of team basketball, the story of the night was Hayden Quinter, who at 6-1 has never been a great basketball player…just an all-around good athlete and one of the hardest-working basketball players — one of the most capable — you can name.  He does a lot of things well, plays beyond his years, and he is, despite sounding cliche'…the ultimate teammate.  He may never have another night like Saturday, and it doesn't matter.  Afterwards he said, "I just had fun."
"I believe he could do that again,"  said Troy Christian coach Ray Zawadzki.  "He's gifted, and he just represents what Russia is.  They're hard-working kids that give 100% effort.  They compete.  And when you do that, good things are going to happen."
And well that they did because the Raiders needed an instant answer to the challenge of Parker Penrod in the first quarter.  Quinter responded with a three-pointer from the wing, followed by a pair of slashing baskets for 7 first quarter points.  Then, after Cordonnier's defensive adjustment, Quinter followed with 6 more points in the second quarter, pushing the Raiders out to a 38-28 halftime lead.
"I was just thinking…keep shooting the ball, but share it with my teammates,"  he later said.  "We really don't care about who scores.  Someone has a good game one night, and someone else has a good game on a different night.  Whoever scores…if we win that's all that matters."
Actually, Russia's defense began to matter after the first quarter, limiting Penrod to just 2 points in the second…and 7 points for the second half.  He would finish with 20 points, but that was lost in the sparkle of what Quinter was doing, that and an increasing lead that by the end of the third quarter was approaching 25 points…60-37.
Quinter exploded in the third, scoring 14 points with an array of long-range, medium-range, and slashing drives to the rim, and left the floor at one point after reaching the 27-point mark.
"It wasn't like we were running a bunch of sets for him,"  said Cordonnier in the post-game locker room.  "We ran a few after he got going, but mostly we just shared the ball and Hayden made plays on his own.  After he came out, the light kinda' came on, and we said, 'Hey, let's get him 30', and he went back in."
Quinter scored his final five, to reach 32, in the fourth quarter by making a couple of plays — a drive along the baseline to the rim and scoring over TC post man Alex Free, and a spin move down the lane for another easy lay-in.  That, and a free throw!
So, any doubts about Russia?
Well, it could have more size, and one can always nitpick.  But the daunting thing about them is their experience – they've played together for three full seasons, and yet Quinter, Brayden Monnin, and Braylon Cordonnier are still underclassmen.  Zane Shappie and Xavier Phlipot are seniors, as is 6-3 post player Colby Monnin.  As a unit, they know how to play together, even the role players, and exhibit a willingness to do it unselfishly.
And Saturday's game was a rare opportunity to play against a talent the likes of which you cannot imitate in practice.  Parker Penrod got 20 points, but Russia made sure he didn't get the game.
"And we're tough to guard,"  adds Cordonnier.  "We've got six, seven, eight kids that can all score.  That, and they've got some obvious motivation."
The Raiders' uniforms features a patch in honor of their fallen coach.
"They're playing for that patch on their shoulder, and they love being around each other.  Dave cared a great deal about them, they knew that, and they play with the character and example he taught them.  They're unselfish and willing to give 100%, because they know if they don't, there's guys on the bench that will."
Pausing for a moment, Cordonnier concluded.  "I can't say enough about how much work these guys have put in, how hard they go in practice every day, and how willing they are to share."
Russia improved to 6-0, shooting 52% from the floor, and with five other players following Quinter's 32 points.  Zane Shappie had 8, Felix Francis had 7, Brayden Monnin had 12, Braylon Cordonnier had 10, and Colby Monnin finished with 4.
Troy Christian dropped to 3-2, shooting 40% from the floor, with Parker Penrod's 20 points, Kyle Sebor had 11, Frank Rupnik had 10, and Alex Free finished with 5 points.
"It was a good thing,"  Hayden Quinter said as he ducked out of the locker room for home.  "I had a blast."
No doubt!