UD's Flyers built an early lead, as they usually do, but this time didn't permit the opponent to stage a big comeback to win. They stopped a early second half charge by Wyoming and won, 66-49. their first road win after five losses.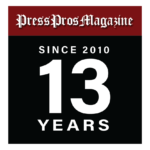 Chicago, Ill. — The University of Dayton seems to have a script they follow nearly every game, a script the Flyers should toss in an incinerator.
Hire somebody to write one with a different plot
While the Flyers beat Wyoming, 66-49, Saturday night at the United Center, it wasn't easy.
It was the Flyers first win on the road after five losses, but it seemed like a home game. UD wore its home white uniforms, the pep band and cheerleaders were there and a large segment of the Flyer Faithful was in the stands.
The script: Construct a huge early lead, then permit the opposition to creep back into the game and sometimes steal the win.
Too often, the Flyers find themselves up Cripple Creek.
That was the scenario Saturday in this Legends of Basketball Showcase.
The Flyers made their first seven shots, three of them three-pointers, and shot to a 17-8 lead. That was the beginning of a 15-0 run that netted a 25-8 lead.
Was a rout in the making?
Not quite. Wyoming put on a run of its own and scrambled within nine, 27-18. The Flyers regrouped for a 35-21 halftime lead.
Was a rout in the making?
Not quite. A kid named Noah Reynolds, who comes off Wyoming's bench, put on an incredible shooting display to start the second half.
He scored Wyoming's first 12 points of the second half while the Flyers committed four straight turnovers to start the half and missed three straight shots.
Suddenly, the scoreboard read Dayton 37, Wyoming 33. Another fold up the tents and slink home?
Not this time. The Flyers showed growth and maturity by regrouping, especially on defense, to pull away after the Cowboys pulled to within 37-35 on Reynolds 12th second-half points.
"That's obviously something. . .we've gotta fix that," said UD coach Anthony Grant on his post-game interview with broadcaster Larry Hansgen. He was referring to Wyoming's quick start in the second half and his team's turtle start.
"I told our guys that Wyoming is a good basketball team (5-6). They have good players and are really well-coached.
"Every team you play is going to go on a run and how you respond says who you are from a character standpoint. Where we were a couple of weeks ago, we would not have responded the way we responded today."
The big responders were Koby Brea, Daron Holmes II and Toumani Camara.
Brea and Holmes took over offensively and Camara was a defensive demon. He has the handsome features of a soap opera doctor, but opponents fear his house calls.
Brea entered the game early and took over the point after Mike Sharavjamts picked up two quick fouls.
The Flyers embarked on an 11-2 run to grab an 11-point lead, 48-37, and steadily pulled away.
It began with two baskets by DaRon Holmes II, a spin move and left handed hook and a dunk on his way to 24 points, his fifth game this season with 20 or more points.
Brea scored eight of the next 12 UD points for a 51-44 lead, igniting a game-finishing 15-5 spurt that did turn the game into a rout.
"I thought Koby Brea did an excellent job today after Mike picked up those fouls," said Grant. "He went out there and executed the game plan and that was really impressive. With all the injuries we've had, we haven't had a whole lot of time to develop.
"So to see him go out there with poise and confidence and with his basketball IQ. . .to see him go out and do that was really impressive."
Brea played 28 minutes and contributed 12 points (4 for 7 and 2 for 5 on threes), four assists and only one turnover.

The Flyers had 19 assists on their 26 baskets but turnovers, like the four straight to start the second half, are still a problem. . .14 in this game.
Camara added 17 points and nine rebounds, but his main asset was defense. He held Wyoming's leading scorer, Hunter Maldonado (13.6 a game) to six points on 2 for 11 shooting.
"If Toumani Camara isn't in the running for one of the best defensive players in the country, I don't know," said Grant. "What he is able to do at his position on the floor. . .what he brings doesn't show up in shooting percentages or points or any of those stats. The impact he has on the game in winning is one of the best I've been around.
"There are not a lot of guys who can guard all five positions on the floor," added Grant. "I want to give him his flowers. That's really huge and something that doesn't get a lot of recognition or notice."
And it was a big reason Wyoming, averaging 76 points a game, scored only 49. The Cowboys hit only 19 of 54 shots (34.5%). And they came in as three-point snipers, they had 10 in their previous game. But they hit only 7 of 24 (29.2%) Saturday.
The Flyers hit 26 of 45 (57.8%) and are fast shedding their three-point doldrums with 7 of 16 (43.8%).
Holmes was 10 for 16 and Camara was 6 for 10.
Of the support from the Flyers pep band — it played the National Anthem — the cheerleaders and the large Flyer Faithful contingent, Grant said, "It was unbelievable. I didn't expect that. I knew we had a great fan base here in Chicago and it was like a home game."