There's no sugar-coating it…Ohio State choked away what should have been a signature victory Saturday against North Carolina; and as painful as that is in the short-term, the long-term implications are even more disturbing.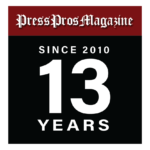 New York, N.Y. – The temptation arises to dismiss an 89-84 overtime loss to North Carolina on Saturday as a tough loss in a game No. 23 Ohio State never realistically expected to win because of its inexperience relative to the reigning national runner-up Tar Heels.
After all, UNC has four starters back, and added a headline transfer in 6-11 Pete Nance, while OSU is awash in inexperience and waiting to combine its star-studded freshman class with another highly-ranked group next season.
Then, and only then, will it be fair to expect big things from the Buckeyes.
You'll certainly hear that.
And when you do, you can be absolutely certain the person saying it will be lying to your face.
As Yogi Berra once said of left-field in the original Yankee Stadium, "It gets late early out there."
The same assessment applies to where Ohio State sits in mid-December of what is head coach Chris Holtmann's sixth season…it's getting late early, with the Buckeyes at 7-3 overall, barely in the Top 25 (although perhaps not for long after this loss) and 1-0 in the Big Ten thanks to a win over Rutgers on a last-second shot that should not have counted.
The autumn shadows that once befuddled Berra as he chased fly balls at twilight have nothing to do with what's casting a pall ahead of the Buckeyes as they return home for likely blowouts of Maine and Alabama A&M before Big Ten play resumes on New Year's Day.
Instead, the dark clouds have to do with OSU continuing to shrink and surrender when the opposition exerts either physical or mental pressure, as Carolina did with a full-court press midway through the second half.
Ohio State promptly turned it over three times in four possessions, repeatedly and foolishing picking up its dribble after one or two bounces, most often when hemmed in by the sideline and baseline.
Those turnovers gave North Carolina hope, but they weren't the only example of OSU's weak will.
Up five with under five minutes to play, the Buckeyes allowed Carolina four shots on one possession, which ended with center Zed Key fouling a guard on a drive for a three-point play.
Ultimately, OSU ended up gagging away what could have been, and should have been, a signature victory in a game it led by 14 in the first half, nine at halftime and 11 with seven minutes left.
That qualifies this loss as the second-worst of Holtmann's tenure, behind only the first-round NCAA upset against 15th-seeded Oral Roberts two seasons ago.
I defended Holtmann then because, while OSU had never suffered an NCAA upset like that, it's what makes the tournament riveting over the first weekend and nothing exempts the Buckeyes' program from the same post-season heartbreak other teams have suffered.
I also didn't believe that loss would have happened had fans been allowed to attend the game in Purdue's Mackey Arena during what we now know, or should know, were stupidly overzealous COVID protocols that were pure terror-based virtue-signaling.
But the way OSU gave away the game against unranked Carolina (8-4) in Madison Square Garden was not only inexcusable in the moment, it's alarming for what looms on the horizon.
Youth had very little to do with Ohio State sparing the Tar Heels a fourth straight loss to a ranked opponent. It was, instead, the Buckeyes' most-experienced players who got outplayed and – far worse – out-toughed in the game's biggest moments.
North Carolina's Armando Bacot dominated Key, who is developing the maddening habit of alternately playing well and playing poorly every other game. Far too often, Holtmann and the coaching staff have to challenge Key to awaken him at halftime, something no junior in their second season as a starter should require.
There is very little hope for Ohio State being anything more than a .500 team in the Big Ten this season (and next?) if Key is the best the Buckeyes have in the post. 
Teams with a backup center like Key win NCAA championships.
Teams with a starting center as inconsistent as Key scrape to get into the NCAA Tournament and rarely reach the second round.
Bacot did not score his first field goal Saturday until eight minutes passed in the first half. He finished with 28 points and 15 rebounds, scoring everything at the rim, where a center should set up shop.
Key finished with 11 points (on 4-of-11 shooting) and four rebounds, with more than half his points coming on a three-pointer to start the game and one with 30 seconds left that gave OSU a 77-75 lead.
Then, trailing by three with 12 seconds left in overtime, Key took a pass in the left corner, in front of the Ohio State bench, and had an open look at tying the game. He rose to shoot, changed his mind, and traveled, after which Carolina closed out the win with two free throws.
That turnover is a panic-in-the-moment mistake no upper-classman should make, particularly one who's made two of three three-point attempts to that juncture.
But Key wasn't the only veteran who let Ohio State down.
Junior transfer Sean McNeil shot 3-for-10, including 1-for-5 from three-point range, and committed three turnovers, the biggest one coming with 2:40 left and OSU down by one.
McNeil blew a simple catch out front, chased the ball to the sideline, took his eyes off it instead of focusing on the most important aspect – catching it – and lost possession out of bounds.
Sixth-year senior Justice Sueing's 1-for-4 free throw shooting didn't help, either, given that it included a miss on the front end of a one-and-one. Sure, Sueing finished with 16 points and nine rebounds, but for long stretches of the second half was all but invisible offensively. 
Perhaps that was due to Carolina devoting more defensive attention to him in the second half. Sometimes, the opponent does deserve credit for forcing bad plays or causing poor performances.
But the Tar Heels, nor their head coach, had anything to do with the way Holtmann and his staff botched the last two seconds of regulation after Brice Sensabaugh nearly saved them with a jumper in the lane for a 79-77 lead.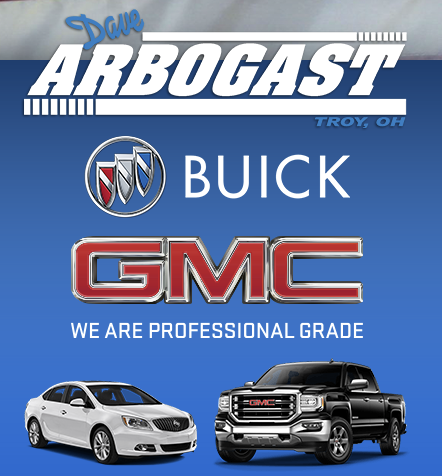 After a timeout, with Carolina needing to go 94 feet to tie, OSU chose not to guard the inbounds pass from the backcourt. That allowed a free pass to midcourt for another timeout with 1.2 seconds left.
From there, by rule, the Heels advanced the ball to the hash mark in front of their bench, where Sueing guarded the inbounds. Across the court, the 6-6 Sensabaugh – easily OSU's worst defender one-on-one – set up to cover Nance.
Sitting on the bench through all of this was 6-11 Felix Okpara, who'd been a disruptive force with four steals, two blocks and three rebounds to that point.
Carolina looped its inbounds pass over Sueing to the far side, where Nance easily and comfortably caught, turned and shot over Sensabaugh, who raised his arms but never jumped.
The shot swished to force overtime.
Inexcusable.
The loss ruined a 22-point effort from Sensabaugh and 17-point game by Bruce Thornton, despite foul trouble that sidelined him most of the first half.
Each of them made mistakes, as freshmen will often do in big games on big stages. But when it's the team's most-experienced players who wilt under pressure, and when the coaching staff blows not just one, but two inbounds defensive alignments in the last two seconds, it's hard to be optimistic about this team's future.