Down eleven points at the end of the third quarter, Fort Recovery outscored Versailles 26-13 over the final eight minutes to hand the Tigers their second loss of the season.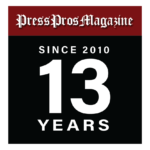 Versailles, OH – Fort Recovery basketball coach Bob Leverette got his Christmas wish, come early, Friday – a surprise win over host Versailles in an interesting early MAC matchup between teams with two of the league's marquee players.
Versailles coach Travis Swank got a lump of coal as it turned out – might have figured that a 12-point halftime lead and an 11-point third quarter lead would be enough to wrap it up, put a bow on it, and tuck it under the tree.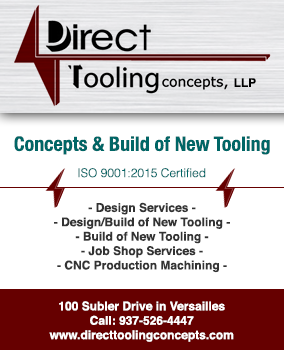 But then, you see…there really is a Grinch.  And in this case, one that stole that 11-point lead in the final quarter as the Fort Recovery Indians (5-1) outscored Versailles (3-2) 26-13 over the final eight minutes to stun a near-capacity crowd, flummox Swank and the Tigers, and send the Indians to the bus for the trip back to Mercer County with a 50-48 win, their fifth of the season.
As a sidebar, those two marquee players – Recovery's Cale Rammel and Versailles' Connor Stonebraker – each scored 27 points and shone like the North Star.  Stonebraker did everything he could over the final eight minutes, scoring 13 of his 27 in the fourth quarter;  but Rammel was equal, scoring 9 in the fourth and 19 for the half, and just enough to overtake the Tigers and win…by two points!
"We got a gritty bunch of kids,"  said Leverette, his voice raspy after four quarters of larynx abuse.  "We knew we had to keep Connor in check, that he was gonna' get his…and he did.  But we felt that Cale Rammel is right there with him as a player of the year candidate.  And tonight you saw what Cale can do.  Just a fun atmosphere, and a bunch of gritty kids that don't quit."
It wasn't exactly a going concern at the beginning.  The highlight of the first quarter was the slashing play of Versailles freshman guard Drake Ahrens, who slashed to the rim a couple of times for four points, helping his team to a modest 10-6 start.
The second quarter wasn't exactly the northern lights, either – Joe Ruhenkamp and Stonebraker hitting a pair of three-pointers, and scored all the points to push Versailles to a 22-10 halftime lead.  The Pop Rockets, from Troy, performed at halftime and by contrast it was like ten minutes of the Harlem Globetrotters.
Fort Recovery had nothing going for them, offensively, despite Rammel's eight points in the first half…because he had no help!  Teammate Landon Post was the only other Indian that scored…on a pair of free throws!
Versailles heated up a bit in the third, scoring 13 points;  but was outscored by Recovery's 14, ten of those from…you guessed it….Rammel.  But still, they trailed going into the fourth, 35-24.
Then…Grinch time!  Rammel and the Indians burst out to start the fourth on a 7-0 run, closing the margin to 35-31.  Fort was feeling it now, closing it to 35-33, then 37-35, and at 4:14 of the quarter they finally tied the score, 37-37.  Connor Stonebraker scored on the ensuing possession to reclaim the lead at 39-37…but Recovery's Alex Dues came down and canned a three pointer to go back ahead, 42-41.
Again, Stonebraker scored on a shot from the lane to retake the lead, 43-42, but that was the last lead that Versailles would enjoy, at the 2:12 mark of the game.
The Indians retook the lead on a Rammel bucket, 44-43;  and moments later Landon Post hit a pair of free throws to extend the lead, 46-43, with 55 seconds remaining.
Trailing 48-43 with twenty seconds remaining, Stonebraker was fouled behind the three-point line on a shot attempt, hit all three of his foul shots, and closed the deficit again, to 48-46.
Forced to foul, Versailles sent Rammel to the foul line with 18 seconds left.  He connected twice to push the lead back to four points…50-46.
One more time…Connor Stonebraker scored on a runner from the lane at 12 seconds to cut the lead…give his team a chance…at 50-48.
After a timeout, Recovery attempted to throw over the top of Versailles' full-court press to get the ball inbounds.  Post fell down trying to catch the lob at midcourt, and Versailles recovered and called timeout.
But on the inbounds Versailles' Lucas Stammen was whistled for a player-control foul, turning the ball back to Recovery with just 4 seconds remaining.  Versailles immediately fouled Alex Dues, sending him to the line with a chance to ice the game with a pair of free throws.
Dues missed both, Stonebraker got the ball, put up a mid-court heave at the buzzer…but his shot went wide.  'Whoville' went quiet, while Fort Recovery's bench, and fans, whooped it up over the unexpected comeback, and win.
"We don't have any all-stars,"  said Cale Rammel, afterwards.  "We all know our role.  We all know how to play together, and that's how we did it.  We did it as a team, and our defense is our identity – been pretty solid all year.  We try to get stops, because there's no guarantee the ball's going to go in the hoop."
He finished with 27 points, on 10 of 18 shooting, and 19 of those points came in the second half…right when they needed them most.
"Our kids are resilient,"  added Leverette.  "They're blue-collar kids, they just grind it out, and you saw that at the end when Riggs Tobe took that charge.
"We had nothing going for us, offensively.  But I think Cale's three-pointer at the end of the third quarter gave us a spark.  He got a couple of 'and ones' to start the fourth, and then we spread them out a little and got our driving lanes, like we wanted to in the first half – we were pretty passive in the first half.  We started driving on them and got to the basket."
They got to the basket, and got to the line, hitting 11 of 13 from the line in the final eight minutes.  Overall, Fort Recovery finished shooting 44% for the game, and that defense that Cale Rammel spoke of held Versailles to 41%, unofficially.
Travis Swank took his time in talking about the fourth quarter collapse, his words measured – objective.
"I think tonight you saw a little bit of our inexperience,"  he began.
"We're starting a freshman and a sophomore and the game kinda' got to us a little bit there at the end.  And when you have a good player like Rammel, and he got hot in the fourth quarter, it became an avalanche of things that happened to us."
Rammel finished with 27, the only Indians player to score in double figures.  Landon Post finished with 8, Troy Homan had 6, Rex Leverette had 4, Alex Dues had 3, and Riggs Tobe had 2.
For Versailles, Stonebraker claimed co-game-high honors with his 27, but like Rammel…he didn't have nearly enough help.  Jace Watren had 6, Joe Ruhenkamp had 5, AJ Griesdorn and Drake Ahrens each had 4, and Lucas Stammen chipped in a 2.
"We've got to do a much better job of taking care of the ball,"  Swank added.  The Tigers turned it over 16 times, compared to 12 for Fort Recovery.
"And we have to do a better job of operating our offense.  Like I said, our inexperience showed tonight at the guard spots.  They're talented, but they just need a little more seasoning."
Time is on their side, as it is with most teams in the area.  We're only two weeks removed from football, and Connor Stonebraker's been in the gym for a month.  Imagine them all getting a little more seasoning.
And how easy it is…to forget that lump of coal.