Talented and deep, Rick Hartings' 2022-'23 Coldwater bowling team aims to atone for a disappointing state runner-up finish last spring…and set a few records along the way.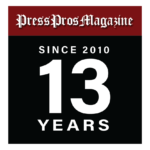 New Bremen, OH – Coldwater coach Rick Hartings did his best to stifle his enthusiasm, his optimism, this week when he previewed his 2022-'23 boys bowling team.
"We're off to a good start,"  he said.  "And we've got three who are averaging 220 or better – Austin Burden (242), Keaton Bruns (229), and Drew Eyink (223).  We've got some studs."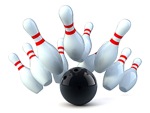 Anchored by senior Keaton Bruns, whose two-hand delivery has made him a strike-throwing machine for three seasons and a mercurial figure among Ohio high school bowlers.
They'll need 'em, because the goal is, as always, to qualify for the OHSAA state bowling tourney in Columbus, come February, where the Cavaliers have made a habit of finishing first, or runner-up.  They'll seek their fifth boys state title this year, having previously won in 2007, 2012, 2015, and 2020.  They've also finished second three times, including last year (to Mechanicsburg), when one of those days that comes with bowling came at the worst possible time.
But while that may serve as motivation, the disappointment of not being at your best when you really want it is little more than a distant reminder…to get back up, dust yourself off, and get better.  And his roster of Burden, Bruns, Eyink, Brandon Hammons, Hayden Beougher, Carter Bertke, and Garrett Bruns made the most of their time in the off-season.
Saturday morning, in week two of MAC league bowling, Coldwater came into fickle Speedway Lanes, in New Bremen, and coolly posted five 200 games in their opening match, bowling head-to-head with Parkway.  Brandon Hammons' 231 was tops, but collectively, no one else in the house came close to having all five over the magical 200 mark.
You don't hear the term 'studs' often, used in regards to bowlers.  But when asked about it, Hartings didn't back away from his statement.
"Yeah, I meant it,"  he said Saturday.  "I mean, we've got depth, and our JV team is loaded, as well.  The nice thing….we've got a lot of veterans with experience.  That's exciting because it's fun to coach, even on days when you don't bowl that well.  We weren't great today, but our confidence level is high.  Right now we're just trying to feel things out and see who deserves those varsity spots."
One of those would be senior Brandon Hammons, who opened Saturday's competition with Parkway with a team-high 231.  And if you don't think titles are important to non-revenue sports, like bowling, just ask.
"Last year makes you want to work even harder,"  he says.  "We're up 2-0 going into the third game (against Mechanicsburg), and everybody thinks we've got this.  Then you go down in the first Baker game, the momentum completely shifts, and it ended up ending how it did.  That has made me want to work harder every day."
Additional motivation?  Hammons' girlfriend, Brooklyn Wyerick, who bowls for the girls at Fort Recovery, shared that she beat Hannons' 231 Saturday with a 232 of her own last week practice last week.
"Yeah, she did,"  he nodded with a grin.  "I can't be losing to her."
Or anyone between now and the MAC tournament, and district competition for the state tournament, in February.  But can you look that far forward in a sport like bowling, given the factors of luck and sudden momentum swings?
"Absolutely,"  adds Hartings, who owns Pla-Mor Lanes in Coldwater, besides his duties as coach.  "With the talent we have, and the kids who have been through it before, they understand what it's going to be like.  The regular season is fun, the MAC conference is awesome, but these guys just can't wait to get to post-season, the sectional, district, and try to get back to state.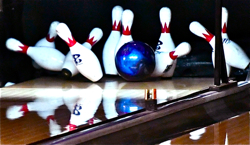 "Then you get to state and you try to qualify for the top eight, and then there is a little bit of luck involved.  We're up 2-0 last year against Mechanicsburg and we just got in our own way.  We didn't finish things off.  But yes, you can look  towards that time of the year.  You just have to sort through some things, figure out who's going to be your starters…we've got a lot to pick from.  But you've got to bowl.  Right now there's a lot of teams that are bowling well."
So the memory – the motivation – is fresh as Hartings and the Cavaliers go through the process of sorting things out, finding those five starters, and establishing roles…and goals.  Get back to Columbus!
In Brandon Hammons' case, there's the issue of beating Brooklyn's 232, as well.
But the point is, you gotta' get there.  And this time…finish!