In a game of ties and lead changes, Marion Local used a comeback clutch three-pointer from Avae Unrast to force overtime, and then beat St. Henry in down the stretch, 52-49.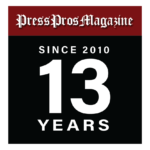 St. Henry, OH – Marion Local girls coach Beth Streib would admit afterwards that her team's 52-49 overtime win over rival St. Henry Thursday night was not a thing of beauty.
"Just a slugfest, scrappy, typical MAC slugfest,"  said Streib, who while it was not stylish, was nonetheless thrilled to get out of town with a win.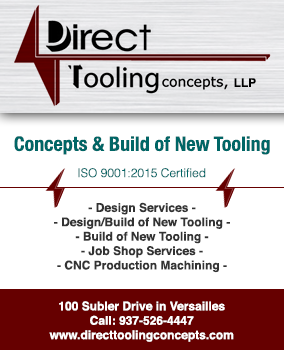 "Hey, this is high school basketball and kids are going to make some mistakes.  But a win is a win."
Yes, but it came within 30 seconds of not being a win, as St. Henry's young Redskins – that start a pair of freshmen – held a 42-36 lead with a half minute to play in regulation.
That's when Marion sophomore Avae Unrast took over, attacking the rim for five points in the final moments (10 points in the fourth quarter), including a clutch three-pointer to wipe out a 44-41 lead with 8 seconds left, to force the overtime period and the ultimate 52-49 win.
"We knew they were young, scrappy, and we knew they'd come to play.  I won't say that we didn't play hard, but we didn't come out with our best,"  added Streib.
It was almost – almost – enough!  St. Henry (4-3), behind 10 first half points by Jalynn Everman, and five from freshman Morgan Baumer, led 12-11 at the end of the first period…and 25-22 at halftime.
More, their 'scrappy' man-to-man defense visibly made Marion Local (7-1) uncomfortable, tentative, and prone to mistakes of both the forced and unforced variety.  It was, as Streib, conceded, not their best half of basketball.
And thanks to Baumer, whose 9 points in the second half, along with 5 from sophomore Lauren Thieman, that kept Marion from making any kind of concerted run.  The game was tied four times, with a lead change, as both teams looked for that opening that might provide some life and a lead of more than six points.
That didn't happen, either, as every time Marion would creep up St. Henry's Molly Wendel, or Baumer, or Leah Lefeld would hit a shot – or free throws – that kept the Flyers at bay.
While the scoring wasn't impressive, the defense was.  St. Henry is a young team, starting a pair of freshmen in Wendel and Baumer, and a sophomore in Lefeld.  And players that young aren't supposed to be committed to playing defense this young in their varsity career.  Nobody told those three, however, as combined they held Marion Local's senior post player, Lindsey Koening to just 6 points, senior wing Stella Huelsman to 6, and came ever so close…30 seconds, in fact…to making that eight mile trip back to Maria Stein seem like an Agatha Christie 'who done it' ride.
Marion and Unrast closed that late six point deficit to 42-41, before Lauren Thieman was fouled in the backcourt with 9 seconds remaining to shoot a one-and-bonus foul.  She coolly hit both, extending the lead to 44-41 with 7 ticks left on the clock.  Marion needed a three to tie, and that wasn't likely as the Flyers had shot just 22% from behind the arc in the previous 31 minutes and 52 seconds.
But Unrast, who scored just 6 points in the first half, had found her confidence in the final 16 minutes.  Crossing the time line with the ball, she ducked behind a screen, got to the right of the foul line and just outside the 3-point line before launching a do-or-die shot in the face of St. Henry defender Leah Lefeld.  As you might guess…it found all net, perfect, to tie the score at 44-44 with no time remaining, and sent momentum clearly on the side of the Flyers.
"Avae's a sophomore, but she started last year as a freshman,"  said Streib.  "With Chloe Ronnebaum being out tonight we told her she was going to have to step it up a little bit.  She definitely did on the offensive end…she and Jenna Knapke (12 pts).  She wanted the ball in her hands in that situation.  She plays a lot of basketball, shoots a lot, and that's the kind of player you want to take that kind of shot."
The two teams traded points at the outset of the overtime period, but Marion kept attacking the rim, drawing fouls and getting to the line.  Jenna Knapke would score the only field goal in the final four minutes, as Koeing and Huelsman combined to hit a perfect six-for-six from the foul line.
St. Henry could not keep pace.  Morgan Baumer had the 'Skins' only field goal, plus a free throw, and Molly Wendel added a pair from the line for their only 5 points.
Baumer would lead St. Henry with 17 points, while Jalynn Everman, after scoring 10 in the first half, was held scoreless in the second.  Leah Lefeld finished with 9, and Molly Wendel fouled out during the overtime period with 8 points.
For Marion, Avae Unrast led all scorers with her 19 points, while Jenna Knapke add 12, Huelsman had 6, Koenig had 6, and Hanna Rose added 5 points.
For their youth, if Thursday was any kind of omen Nate Uhlenhake's young Redskins could easily make a habit of making opposing offense uncomfortable, given their hard play and commitment to defense.

"The girls did play hard tonight.  They played their butts off,"  said Uhlenhake.  "It's too bad they couldn't come out on top.
"Credit to them (Marion).  They made that run in the fourth quarter and their experience definitely helped them.  We played hard, but we just came up a little short.  We talk about it in practice every day…it takes every single person to win games, and we want to win as a team.  That's our goal."
4-3 after seven games, every game is a learning experience;  and they've yet to win a league game.  But one goal at a time.
It's not that far away!