Despite returning only starter from last season, Olentangy Liberty showed its depth, balance, chemistry and mettle in a convincing win over Hilliard Bradley in a battle of Ohio Capital Conference Central Division frontrunners.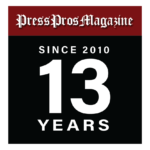 Powell, OH – Greg Nossaman's golf habit finally caught up with him.
The 28th-year coach, the past 15 of which have been spent at Olentangy Liberty, hopped on to his home court for an early-season Ohio Capital Conference Central Division showdown against Hilliard Bradley Thursday using crutches. He either sat or stood in a specially designed high chair during the game, several times resisting the urge to step on to the court and scream at his players or the officials.
Kur
"They cut me (in the left knee) to replace torn meniscus and the doctor says I'm going to be like this for several more weeks," said Nossaman, who through the years has earned a reputation for being one of the more animated coaches in central Ohio. "When I'm not coaching, I'm usually playing golf. I'm pretty competitive and play in a lot of tournaments. I guess all the turning on my pivot knee took its toll."
His Liberty team, however, looks to be in fabulous form through the first few weeks of the season.
In an impressive all-around performance, the Patriots took apart undefeated perennial power Hilliard Bradley 61-42 to secure a half-game lead over intra-district rival Olentangy Orange atop the ultra-competitive Central Division.
This score is certain to raise a few eyebrows among area fans, given that Bradley (4-1, 2-1) is considered a district title and Liberty (5-1, 3-0) lost its top players in guards Cooper Davis and Trey Majidzadeh to graduation. Davis, who is redshirting at Toledo, was only the third 1,000-point scorer in program history.
"The players probably wouldn't agree with that," senior forward Jackson Mikola said, referring to the idea of a rebuilding season. "Even though we lost our top two scorers, we've got a lot of quality players through our system and our chemistry is much better. The (six) seniors have played together with each other for like eight years and we're all close friends on and off the floor. I think that cohesiveness has carried over."
Running their patented Princeton offense effectively, the Patriots continually made the extra pass with shooters bouncing off screens for open looks on the baseline or at the three-point line. More than half of their field goals were assisted. Bradley came in allowing just 38.3 points per game.
"This group has a lot of things going for them," Nossaman said. "Although we have no true post presence right now with (6-8 sophomore center) Tyler Kropp sidelined with a knee injury, I feel like we've got an nice eight-man rotation and I can put five guys on the floor who can make threes.
"(Alex) Okuley may be the only full-time starter I had coming back, but these guys worked hard over the summer and I was certain the seniors would take ownership of the team and keep things running smoothly. I like our toughness a lot. These are guys who will fight for everything and their chemistry is outstanding."
Liberty got off to an 0-5 start last season before closing strong and reaching a Division I district final. The Patriots blew a nine-point lead in the final two minutes and fell to eventual state champion Pickerington Central 54-49.
On Thursday, Mikola and James Hummell scored 16 points each and Okuley added 12 for Liberty, which broke open a close game with a 23-14 third quarter. Even with its subs in much of the fourth quarter, Liberty's lead bulged to much as 20 points on three different occasions.
Although Cade Norris finished with a game-high 18 points for Bradley, nothing came easy. The 6-4 junior guard, who is destined to become the third Norris brother to play Division I college ball (Braden plays for Loyola-Chicago and Keaton for Wright State), was face-guarded when handling the ball and Liberty slid a second defender on him when driving.
"We were trying to deny him from making plays when he had the ball and we doubled him when he got in the post area," said Okuley, a second-team All-Ohio receiver in football who drew the primary assignment. "He got his points in the end because he's a great player but we kept the other guys from hitting shots."
Added Nossaman, who gained his 424th career win spanning three schools, "Like everyone else, we work hard to identify and take away our opponents' strengths and I thought we did a great job of that tonight."
Bradley coach Brett Norris, who has won 421 games in a 25-year career with three programs, was understandably perturbed by his team's atypically poor performance.
"There was not a single aspect in the game in which they weren't way better than us tonight," Norris said. "Our passing and catching of the ball were not sharp. We were sloppy and soft. We had a tough time communicating out there. Liberty got the ball in good spots and got the shots they wanted. They drove it wherever they wanted. It's one thing to play poorly, but another to not compete. Hopefully, this will be a wakeup call. We'll see how they respond."