Some points to make at the end of the year about high school football…about Ohio State baseball and the coaching change…and why the same teams continue to dominate the football playoffs.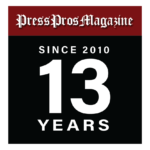 There have been lots of emails since the end of the high school football season, and with just two weeks left before Christmas and the end of the year there won't be time, or opportunity, to appreciate them all with an edition of The Reader Speaks.  The next three weeks are among the busiest of the year.
But pertaining to a few, in particular, I'll share some thoughts of my own about some of those missives, thought-provoking points that are neither right or wrong…just something there for everyone to see and at least think about – recurring topics that deserve at least some time, while we have it.
1) I don't know how many people keep count of things like this, but when those 14 teams that played in the OHSAA state finals concluded their season two weeks ago it marked the 16th football game played by adolescent participants, ages 15 through 18, give or take.
It used to be fifteen games, but when they expanded the regions to include 16 teams it added a game to those fourteen fortunate enough to survive to the end.
Now I don't know if this registers with many of you, but 16 football games is equivalent to an NFL season, where the game is just as physical and violent, proportionately, only it's played by men (not boys) who have reached physical maturity in terms of their ability to withstand that much contact and abuse.  And if you look around among area schools, you'll find some teenage boys who will miss part, or all of basketball because of a season-ending injury to a knee, shoulder, or ankle received as a result of football.
Don't get me wrong.  I love football.  It's a wonderful sport and cultural experience.  And I both admire and congratulate area teams on achieving the ultimate prize of claiming a state championship this year, surviving to be the last man standing after sixteen games.
I understand that the OHSAA and member schools need to make money.  We all do.  But there's also nothing wrong with taking a moment during the process to ask,  "At what price?"  Understanding, of course, that injuries are inevitable with any sport.
And to those old football buffaloes out there who will read this as just another vestige of "the pussification of America', I acknowledge your right to believe that there's no such thing as too much football, for one reason or another.
But you don't have to look long and hard to find medical professionals who are quick to question that sixteen-year-old bodies aren't ready for sixteen football games.  Not like men who're a decade removed and at the peak of their physical strength and flexibility.
Again, I'm all for football.  I'm all for schools supplementing their athletic budgets.  But I also wonder how many others watch and wonder if there is a point beyond which…it's just sheer wear and tear?  And do we think enough about those who miss parts, or all of the rest of the school sports year as a result of too much, too soon?  Those who may never be the same…may never reach their athletic peak.
2) Since summer I've heard numerous questions about Ohio State baseball and the coaching change back in June that saw twelve-year coach Greg Beals depart…and TCU assistant Bill Mosiello take over the Buckeye program, promising to make the Buckeyes not just Big Ten dominant, but a consistent national power, as well.
Surprisingly, there are a lot of Ohio State baseball followers around the state's 88 counties.  Actually, about 200 thousand unique IPs that have at least one time logged on to read about Buckeyes baseball on Press Pros – alums, high school coaches, high school players, and just those who declare loyalty to anything in scarlet and gray.
I'm asked:  Was it a good move?…Did Beals get the shaft?…And will the new guy make that much difference?
Officially, yes, I'm sure Greg Beals was surprised at the move, but at the same time he was first to admit that, post-Covid, the program underachieved.  In an interview with our Mark Znidar in May, he said:  "There comes a time when you have to produce in all walks of life.  I have zero regrets about my time at Ohio State. I wish we had won more baseball games.''
Was it a good move?  Well if you take Associate Athletic Director Shaun Richard at his word – the man who fired Beals and hired Mosiello – the move was made to facilitate a new step towards Ohio State becoming the consistent Big Ten leader, and national brand that Bill Mosiello has promised in his first six months.  Mosiello uses the term "sustainability" frequently to define his immediate goals as coach.
Personally, I'm excited to see if Mosiello can do it – how he does it.  He promised to hit the ground running, and he has, combing the state, the nation, and the transfer portal for the exclusive talent necessary to compete immediately for the Big Ten regular-season title, and more.  He's high energy, and had high recognition as one of the NCAA's best assistants at TCU, where he helped the Horned Frogs to four consecutive College World Series appearances.
Change is always good, properly timed and facilitated, and Mosiello has facilitated to the point of assembling one of the nation's best coaching staffs – Sean Allen (Pitching Coach, from Texas), Andrew See (Assoc. Pitching Coach, Recruiting, from Clemson), Buck Taylor (Hitting Coach, Kansas State), Damon Lessler (Operations and Player Development, from Cal Berkeley).
And the change will be good for Greg Beals, who was quickly hired as the new head coach at Mid-American Conference Akron in June, where his roots as a player and coach at Kent State, and head coach at Ball State, will serve him well.  Beals is a good baseball man, a popular figure with Ohio high school coaches, and he'll quickly rebuild the Zips program.
If Shaun Richard wanted a new standard, I expect Bill Mosiello to hold his feet to the fire in terms of commitment to baseball at Ohio State, and across the Big Ten.  That said, this change may only be a ripple in the pond of those yet to come within NCAA baseball, nationwide.  The pieces are already on the table.
It remains to be seen…who makes the first move.
3) Several of the responses we got since the state football tournament point to the fact that in Ohio high school football, the rich do, in fact, continue to get richer…despite the OHSAA's attempt to extend the experience of playoff football by adding more teams to the tournament.
Paraphrasing here, what most have said in either very few, or very many words is just this.  People don't see it.  One playoff game does not make a difference.
"It's still the same teams every year – Marion Local, Lakewood St. Ed., Akron Hoban, and Kirtland,"  writes a reader from Fayette County.
In truth, it's a little more than that.  Perception is not always reality.   Canfield and South Range were both first-time winners in 2022.
But if you count those 14 'finalists' each year as the rich among Ohio football, here, in part, is how the 'rich' do seem to get richer in their ability to repeat as champions, or contenders, as Marion Local has done, 13 times.
Each of those 14 schools got the benefit of an added six weeks of practice this fall during the playoff process – half a season of additional work.  That, while other teams that either didn't make the playoff field, or were eliminated early, went home and started playing basketball.
"It's had a huge impact on our program,"  says Marion Local coach Tim Goodwin.  "Because we get more weeks of practice and reps for young players that we'll depend on to step in and play next year.  Where else can you get that kind of meaningful experience?"
There probably is more to it than that, owing to the conditions and inequities that some cite…of culture, finances, enrollment, and priority.  But some of those objections are hard to prove, and subjective.
In the case of practice makes perfect – and more practice makes more perfect – there's no doubt about that.