After rebounding last Saturday with a 79-56 win over UNC Asheville as atonement for their worst loss in coach Anthony Grant's regime, 77-49 at Virginia Tech, the UD Flyers are taking a week off for academic exams. When those are completed, the Flyers travel to Chicago Saturday to play Wyoming in the United Center.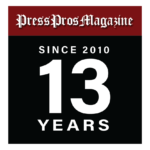 Dayton, OH — There are parts around Laramie, Wyoming that may not be the middle of nowhere, but you can see it from where you are standing.
And it appears that the state tree is a telephone pole.
There is one four-year college in the entire state, the University of Wyoming, and the tallest building in the state is the 12-story White Hall on the school's campus.
The population of the entire state is 577,000, not counting the bison, mountain lions, bobcats and wolverines.
All this is background material about the University of Dayton's next basketball opponent — and there isn't much positive to say about the Wyoming basketball team.
The Flyers play the 5-and-5 Cowboys Saturday night at the United Center in Chicago.
Wyoming has won its last two games, scoring 91 and 92 points, but the opponents were Texas A&M-Commerce and Louisiana Tech.
The Cowboys have lost to Grand Canyon, Santa Clara and Southeastern Louisiana, 76-72, a team UD recently beat, 80-74.
After absorbing the worst defeat in the coach Anthony Grant era, 77-49, at Virginia Tech, the Flyers rebounded three days later. They played their best game of the season Saturday, a 79-56 romp over a decent UNC Asheville team in UD Arena.
After passing that test, the Flyers are taking a week off for academic exams.
"It is always good to come back home and get a win like that," said Koby Brea, who scored a season-high 11 points against Asheville with three three-pointers. "Something we talked about when we got back from Virginia Tech was how important it was for us to come with an attitude and get the win."
Nobody came with a bigger attitude than DeRon Holmes II, who was a man among sheep en route to 27 points and 12 rebounds, his fourth straight double-double.
"That's something we should be able to do every game. . .just lock in, focus, and that can happen every game," said Holmes.
Holmes was appreciative of Brea's breakout game after a slow start caused mostly by injury and illness. Before Saturday, Brea was 3 for 14 on threes and shooting treys is a Brea specialty. He hit 3 of 5 against Asheville.
"We need that, every game," said Holmes. "I always tell him, I already knew this day was coming. I know there will be even more. He is back in rhythm. He's dangerous. That's what he does."
During his illness that prevented him from making the trip to The Bahamas for the Battle 4 Atlantis, Brea lost 12 pounds.
"I lost a lot of weight and I'm trying to get it back and I know it will be a process," he said.
While the team was in The Bahamas, Brea's father joined him in Dayton, coming from Washington Heights, N.Y. They watched the games together on TV and when Brea began feeling better they went to the gym and worked out together.
"It is always good to have your family around, especially my father," he said. "Just to have that emotional support around and him, more than anybody, knew how tough it was for me, being in that situation, not being able to be with my team. He's my rock, same as with my mother."
On Saturday, the Flyers made it a mission to get the ball to Holmes because he is a pain in the paint offensively and a paint protector on defense. He blocked four Asheville shots.
"We all know when the ball goes down there he is a great decision-maker," said Brea. "He is gonna get a bucket for himself or he is going to find somebody (with a pass). We give him the ball with a load of confidence because we know he is going to make the right play every time."
Holmes was asked if the team felt embarrassed, angry or frustrated by the whipping they took from Virginia Tech.

"It brought us closer together as a team," he said. "We understand all the stuff that is going on with the injuries with Malichi Smith and Kobe Elvis out.
"It has been difficult overall and it brings us all together because that's the adversity we need to be better as a program," he added. "We know we've got each other and we trust our circle and we just lock in. We know we could have played better overall, hit some more shots, but it really brought us together after that game."
When the Flyers meet Wyoming in Chicago, they will be trying for their first victory away from UD Arena. They are 6-0 at home and 0-5 away.
With the small population and only 135 high schools, least number of any state, there are no Wyoming natives on the Cowboys' roster.
They have four players averaging in double figures, led by 6-foot-7 senior guard Hunter Maldonado from Colorado Springs, Colo. at 13.6.
And they have a three-point sniper shooting 50 % (19 for 38) in 6-foot-7 junior guard Brendan Wenzel. He is a transfer from Utah and a native of San Antonio, Tex., averaging 10 points a game.
The week's break gives the Flyers a chance to catch their collective breaths and perhaps hit the reboot and reset buttons.
"It gives our staff a chance to look at some things," said Grant. "Again, we're still not whole and we have no timetable as to when that's going to happen. We need to see what we need to do offensively and defensively to put us in the best position for the remainder of the non-conference schedule."
Asked how important the Wyoming game is, Grant said, "Honestly, they are all important. Obviously, this one is important. I look at one game. After tomorrow I won't know who we played yesterday."
It certainly will be good for Grant and all the Flyers to erase Virginia Tech from the memory bank, but remember the details of the Asheville game.