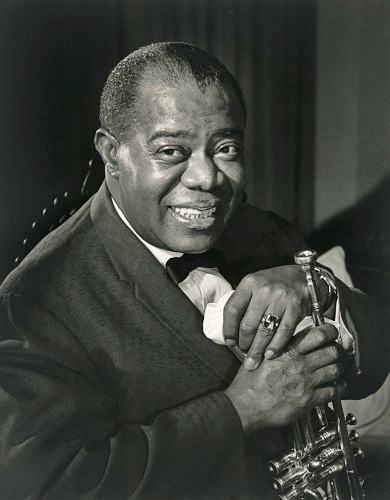 While not technically a song with holiday meaning, this long-time favorite from 1968 overcame a rocky beginning to become jazz artist Louis Armstrong's legacy to the music world.  No one who's ever heard it doesn't like…What A Wonderful World.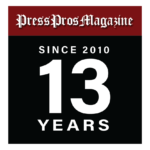 For a loyal Tipp City reader who wrote last week:  "It's been a long time since you've written a story behind the story of a holiday song.  Just a suggestion."
Well, it's been a long time between motivations, but when I was sitting in the Minneapolis airport last week I heard the perfect inspiration for your request.  In the Delta lounge they were playing the old Louis Armstrong recording of What A Wonderful World, and in a room packed with people checking flights and constant chatter…you could hear a pin drop.  Everyone seemed to stop –  listen – appreciate – and enjoy.
He was 70 years old when he died on July 6, 1971, and jazz icon Louis Armstrong had had a notable, if not sensational career, in music for the fact of his personality, more than his virtuosity on his instrument of note, the trumpet.  Born impoverished, deserted, and without resource in New Orleans on August 4, 1901, Armstrong was sent to live in what was called the Colored Waif's Home, a shelter for deserted children of the streets.  To earn a meal a day and a bed to sleep in he did odd jobs, and eventually began singing in the home's choir.  By age twelve he learned to crudely play a beat-up cornet that someone gifted him.  He became proficient enough, and quickly, that within two years a noted musician named King Oliver, the city's leading cornetist, took him on as a student and protege'.
By age 20 Armstrong's ambition to perform, along with his engaging personality, had attracted attention on local street corners and in neighborhood bars.  Someone once remarked, "He wasn't that good, it's just that his music made you happy, contented."  By age 25 he was well on his way to bigger towns, bigger gigs, and eventually a recognized personality in the genre of jazz music.  By age 30 he was that good – Louis Armstrong was a famous American musician, performing in the biggest cities, in front of big audiences, with admirers no less than presidents and heads of state.  What he lacked in virtuosity was suddenly looked upon as his style, which included that big broad smile and an unmistakable rasping voice that was impossible to imitate.  Louis Armstrong, affectionately known as 'Satchmo', was a star.
Yet, the field of jazz was one with a very narrow, if not niche, audience.  And while a recognized icon in his field by age 60, Armstrong really didn't have that one tune that defined his stardom beyond a murky genre without broad appeal.  That is, until 1967.
A pair of writers, Bob Thiele and George David Weiss, penned the lyrics and tune of a song they believed perfect for popular crooner Tony Bennett…only Bennett, at the height of his popularity and demand, turned it down.  That part of the story is disputed, but Weiss eventually took the song to Armstrong because of his popularity and ability to appeal to mixed audiences.  Armstrong listened, liked what he heard, and decided to record the song for ABC Records, coming into the studio at 2 am in the morning after his midnight show at the Tropicana Hotel, in Las Vegas.
But ABC president Larry Newton didn't like the song…wanted something more upbeat, like Armstrong's recording of Hello Dolly, and refused to promote the recording, released in 1968.  The record got no traction whatsoever in the United States.  However, it got a raving reception in Great Britain, reaching #1 on the UK singles chart, forcing the rest of the world to listen, and respond.  Not to be cliche', but the rest is history.
A Wonderful World never reached #1 on the American charts, but its steady popularity has made it a world-wide standard of hope and optimism since Armstrong's death from heart disease in 1971.  Others since have recorded it, and failed miserably to achieve the kind of personality that 'Satchmo' brought through his performance…with that big, broad grin, and a personality that seemed to make the world a happier, better place.  If you doubt, click the above link and enjoy for yourself.
Though it has nothing to do with the Christmas season, it has everything to do with the Christmas spirit.  A critic once wrote that it's one of the few songs you hear on radio…that you wish would never end!
"…I hear babies crying, I watch them grow.  They'll learn much more…than I'll ever know."  –  Louis Armstrong