Head coach Ryan Day and his players have practiced with urgency since the 22-point loss to Michigan for a second chance at a national championship.  And now the holidays will take a back seat in priority in order to prepare for Georgia.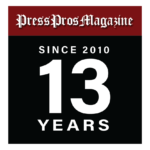 Columbus, OH – Ryan Day was smiling and sitting on some steps while Peach Bowl CEO and president Gary Stokan was at the lectern Tuesday spewing about how pumped he and his people were to have Ohio State playing Georgia in their game.
There he was, the head coach of the No. 4-ranked team in the nation and a College Football Playoff semifinalist on New Year's Eve in Mercedes-Benz Stadium in Atlanta looking like some media guy unable to find a seat.
That, though, might turn out to be Day's only moment of true relaxation the rest of the week and beyond.
After Day spoke about the big game and posed for pictures and videos with Stokan and athletic director Gene Smith, he would conduct practice in the afternoon, then hop a jet to recruit the following two days before returning to The Woody for more practice.
He also must deal with tailback TreVeyon Henderson not being able to play in the bowl. He told The Columbus Dispatch that he'll have surgery on a broken bone and torn ligament in his left foot.
"Just don't sleep, that's it. You just don't get a lot of sleep,'' Day said. "That's December. I was laughing with somebody about growing up, and you hear the month of December and Christmas and holiday times and everything else. When I think of December I think about bowl practice, I think about recruiting, I think about home visits, I think about the transfer portal, I think about all these different things.''
The same thing goes for the players, assistant coaches and support staff.
Really, would any of the above want to be getting on Amazon or other merchant sites ordering gifts instead of living football? Would any of them want to be walking the aisles of Target, Macy's, et. cetera? Would any of them want to be watching the CFP in a bar on the flat screen?
"That's December in big-time football, and our guys are working really, really hard,'' Day went on. "They don't get a chance to see family much at this time of the year, but that's part of it. That's what you want. You want to be in the CFP at this time of the year, you want to be with great recruits, and you want to have all this stuff going on. That's exciting. It's energizing because obviously you are relevant at this time of year. You are involved with some great recruits and swinging as hard as you can. Sometimes you are waking up without a lot of sleep.''
That was no slight toward wife, Nina, and the children.
This is why the athletic department is paying Day north of $9 million this season. He just banked a $250,000 bonus for getting the Buckeyes into college football's version of the Final Four.
His task of defeating the 2021 national champion and No. 1-seeded Bulldogs in the shadow of their campus is enormous.
Ohio State has exactly two victories over the SEC in bowls, and the one over Arkansas in the 2011 Sugar Bowl was vacated because of "Tattoo-gate.''
What makes these maddening times is that this happens to be a week out from the early national signing day and just when players in the transfer portal are about to choose teams.
This week, Ohio State lost out on five-star defensive end Keon Keeley to Alabama. He broke his commitment to Notre Dame, and for a long time it looked as though Day and line coach Larry Johnson really had a shot.
You can be sure that Day will be visiting the next-up defensive end targets, Damon Wilson and Matayo Uiagalelei this week, and also emailing, texting and calling after that.
Also, redshirt freshman Jantzen Dunn announced that he was entering the transfer portal with fellow safety Jaylen Johnson and linebacker Teradja Mitchell.
That's two safeties in the portal and Ronnie Hickman and Tanner McAlister heading to the NFL and Lathan Ransom and Josh Proctor possibly joining them.
Oh, and offensive coordinator Kevin Wilson was hired as Tulsa's head coach last week. He's staying, but there have got to be complications.
The new man at OC is Keenan Bailey, a long-time behind-the-scenes staffer.
An internet reporter said this period would be like the NFL conducting its playoffs, free agency and draft in the same span.
"I can tell you that I've asked that question a few times over the last couple of weeks,'' Day said. "There is a lot going on. There has been so much change that we really don't know what the ramifications are two or three years out. The early signing period certainly made a lot of sense for a lot of folks. It certainly saves a lot of time and energy in January, but it makes for a hectic December. With the portal opening up it made it even more hectic. In a perfect world you want to be with your team at this time of year, for sure. That's not the way it is, but those are the rules and we're going to make it work.''
The early signing period was designed so universities that fire or lose their head coaches have a fighting chance to hold together their recruiting classes. Let's be honest, too, and write that it is now less painful for them to make earlier coaching changes.
This transfer portal window was designed so players can't come and go as they please.
So, let's finally talk some Peach Bowl. This will be Ohio State's first appearance in the game and only the second time it will play Georgia.
"It's a place we've wanted to go," Smith said.
Stokan said Buckeye Nation gobbled its allotment of 13,000 tickets in a little more than 48 hours.
"I haven't seen this in my 25 years (with the Peach Bowl),'' he said.
There will be an additional 2,000 seats added to Mercedes-Benz Stadium, and the crowd count will be between 78,000 and 79,000.
"I'm a bad guy right now,'' Stokan said. "I have a list of (ticket) rejections as long as my arm.''
The Peach Bowl, by the way, has raised almost $61 million for charity since it began 55 years ago.
The game will designate $100,000 in scholarship money for lucky Georgia high school students who enroll at Ohio State.
What's in this for the Buckeyes besides a chase for a trophy?
They will split $2 million with Big Ten universities and receive $2 million in expense money and another $2 million for travel.
And there will be gifts, go kart races and basketball skills competition with Georgia players and visits to Ebenezer Baptist Church, hospitals and the College Football Hall of Fame. There will be free food, too.
"It's an honor to be invited to go to the Peach Bowl and our team is extremely excited about the opportunity as you could imagine,'' Day said. "I can't even imagine what the atmosphere is going to be like at 8 o'clock when foot hits the ball against the Bulldogs.''
This is semester finals week for the players, but practice has gone on.
"We've come out of it with a refocus,'' Day said. "Our practices have been spirited so far. I think the guys really have an urgency about them. I think they have a good feel for what this is going to be like, just the electricity and how every play in this game is going to be important.''