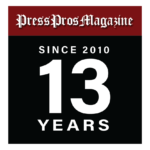 Columbus, OH – They're not kings of the jungle quite yet, but everyone around the Ohio State wrestling program assumes that day is coming a year or more down the road.
Sure, it might arrive faster for true freshman Jesse Mendez, the most-acclaimed member of the Buckeyes' top-ranked recruiting class, who's already a member of the No. 3 OSU's starting lineup at this early juncture of what may be a national championship season.
But aside from Mendez's immediate pursuit of titles like those he won every year of his high school career, it's not like rest of the highly-touted Buckeyes are simply biding their time without serving a useful purpose.
Instead, their contributions played out both on the mat and more subliminally Sunday in OSU's 32-9 domination of Kent State at the Covelli Center.
Freshman Nic Bouzakis, the No. 2 rated recruit in the nation last spring, filled in at 133-pounds for the injured Mendez and registered his first victory of what will be a redshirt season, barring a change in plans.
Likewise, redshirt freshman heavyweight Mike Misita stepped in for starter Tate Orndorff, who is also not fully healthy right now.
That's one thing the young guys give OSU – talented backups in case starters need rest or can't go.
Their other contribution traces to the freshmen's boundless enthusiasm, which has a purpose on a roster long on fifth and sixth-year competitors whose careers were extended by a bonus COVID season from the NCAA.
"Those guys are knuckleheads," said sixth-year senior Ethan Smith, who dominated his match against Kent, 21-6. "They're great. I've been here for awhile, and maybe a little bit, I felt like my fire was dying low.
"Seeing those young guys come in here…their energy in the room is absolutely incredible. It kinda livens things up, and kinda makes me a little bit hungrier than I was. They just want it right away so bad, it's contagious."
Mendez, the country's top recruit last spring, is expected back this coming weekend at the National Duals in New Orleans, where OSU (4-0) is scheduled to wrestle Lockhaven, then Northern Iowa and then the North Carolina State-Lehigh winner.
Ohio State scheduled Kent as a competitive tune-up to keep the lineup sharp between the Cliff Keen Nationals in Las Vegas last weekend and the National Duals, not knowing injuries would intrude significantly to sideline Mendez at 133 pounds and 157-pounder Paddy Gallagher going into Vegas, where three more starters suffered injuries over that weekend.
Smith was one of those, so he wasn't scheduled to go against Kent until the Flashes' Ryan Boyle came back from a 3-0 deficit to surprise OSU's Isaac Wilcox, 6-3, in the preceding match at 157 pounds.
The win was popular with Olentangy Orange wrestlers in the crowd, since Boyle wrestled for the Pioneers during his high school career that ended last spring.
Smith then went out on the mat to re-assert OSU's dominance and did so, repeatedly registering takedowns after escapes to score a technical fall.
That greatly pleased OSU coach Tom Ryan, as did similar wins by Sammy Sasso at 149 (19-3), Kaleb Romero at 184 (25-10) and Gavin Hoffman at 197 (25-6), because of what the extra points from technical falls could mean for OSU in March at the NCAA Championships.
"We need bonus points," Ryan said. "Going into the national tournament, anyone who follows the sport closely knows the way points work. In a wrestle-back match at the national championships, an eight-point win is worth twice the win.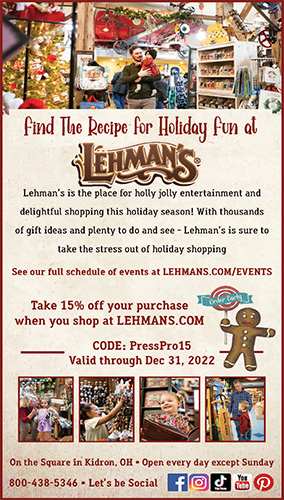 "If you win by eight, you get a point. If you win the match, you get half a point. If you get a pin, it's four times your win. It's a little bizarre, but that's the way it works. So bonus points are critically important. The more times you do that in competition, the more times you trust that you can do it."
Getting the technical fall is often as much a matter of discipline as it is dominance, requiring a wrestler who clearly has a match in hand to continue pressing through the fatigue that could force them to settle for a comfortable winning margin.
"We know it's going to end in seven minutes, right?," Ryan said. "It's not like I'm throwing you in the woods and you don't know when I'll be back."
"Kaleb did a great job. He was starting to settle into an eight-point win, I thought, and then he stopped. He flipped his mindset. He ended up scoring 24 points.
"It's just sometimes you get caught in the mindset of playing it safe. 'I'm up 10. The match is over. If I go in, something bad could happen.' "
Romero ran his record to 8-0 this season with his third technical fall.
"I've been dealing with a pretty bad cold all week," Romero said. "There were a few days I didn't wrestle. I was definitely feeling the lung burn, but when your coach is in your corner and you trust him, and he's telling you, 'Cut him. Two more. Get more.' That's what you do.
You see it all the time at Nationals, teams that win by one point, or a half a point. Bonus points make a huge difference, so when you can tech fall or major (decision) your opponent, you do it, no matter what the situation is."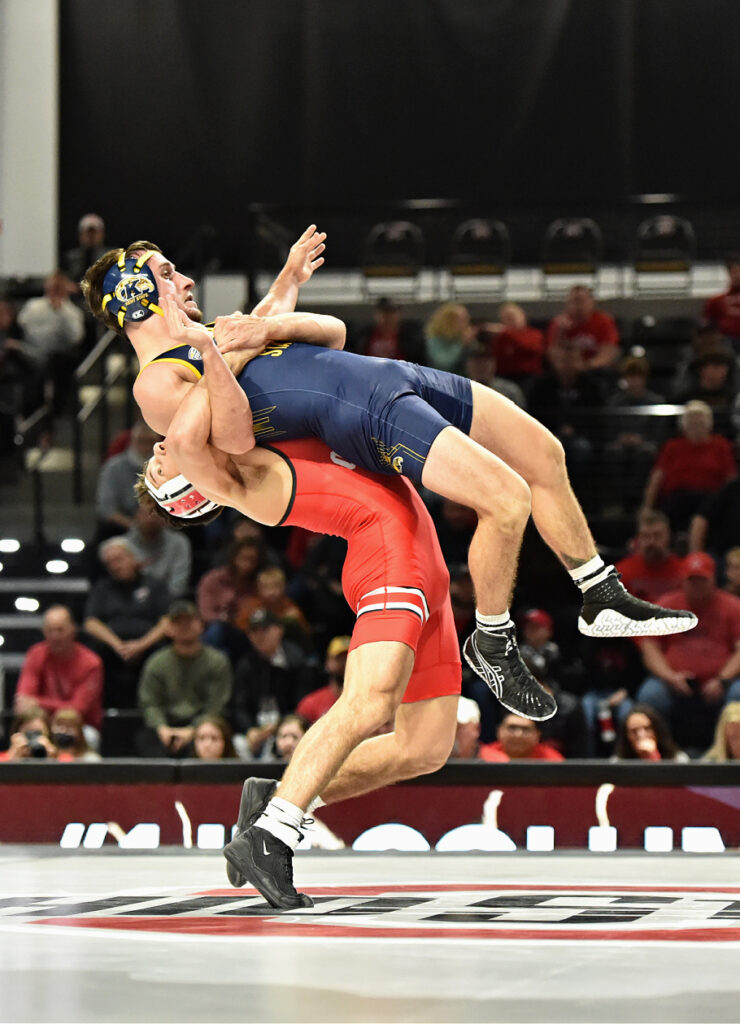 Nic Bouzakis showed OSU faithful why he's so highly regarded at 133 pounds with this spectacular takedown of Brendon Fenton in a 5-0 win.