After taking an embarrassing 28-point beating Wednesday at Virginia Tech, the UD Flyers returned to the creature comforts of UD Arena and hung a 79-56 beatdown on UNC Asheville.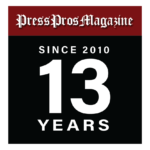 Dayton, OH — The University of Dayton basketball team continues right on script — beat up the little guys and cower in the corner against the big guys.
And that's just the way it is and will be until the Flyers get totally healthy, if they ever do, until they find some bench players to fit in, until they tighten the defense and until they find a way to make three-pointers.
They did all of the above except find a witch doctor to quickly heal their walking wounded.
The Flyers took care of business against a so-called little guy, University of North Carolina Asheville, Saturday afternoon in UD Arena, 79-56.
It was a public mugging from start to finish as UD's DaRon Holmes II grabbed the game by the scruff of the neck and never let go.

He had a double-double by halftime and finished with 27 points, 12 rebounds, four blocked shots, three assists and five dunks. …everything but a partridge in a pear tree.
That pushed UD's record to 6-5. The wins, all at home, are against Lindenwood (4-6), SMU (3-6), Robert Morris (4-6), Western Michigan (3-4), Southeastern Louisiana (5-5) and UNC-Asheville (6-4).
The defeats, all on the road, are against UNLV (9-0), Wisconsin (7-2), North Carolina State (8-2), Brigham Young (5-5) and Virginia Tech (9-1).
The teams UD has beaten are a combined 25-31 and the teams UD has lost to are a combined 38-10.
After an embarrassing kick in their collective posteriors at Virginia Tech, 77-49, some were wary of Asheville.
They have an NBA prospect, Drew Pember, who was averaging 21.8 points, 8.2 rebounds and owned 26 blocked shots in Asheville's first nine games. He scored 40 in his team's first game, a 98-95 double overtime win over Central Florida.
So the Flyers made Pember, a 6-10 senior transfer from Tennessee, a priority. And they can paste five gold stars on the foreheads of Toumani Camara and R.J. Blakney.
They alternated defending Pember and he was a no-show in the first half when the Flyers put the game away, 34-19.
He was 1 for 7, snagged only three rebounds and had one blocked shot. If there were any NBA scouts lurking about to watch Pember, Holmes diverted their attention.
By halftime, Holmes had 15 points and 11 rebounds and made the rim a frightened piece of steel with his thunder dunks.
It was evident early what Holmes was all about on this day. At one point, he blocked a shot and four seconds later was at the other end slamming home a dunk off a pass from Mike Sharavjamts.
After a mediocre start to the season, Holmes has come on with a rush — four double-doubles in his last five games. And it is no accident.
"I've been telling myself I have to play with more energy," he said. "At first, I wasn't playing as hard as I should have. I'm trying to play harder. I have to hustle and play with more energy. I'm trying to play hard. Run as hard as I can."
His sudden appetite for gobbling rebounds came after teammate Toumani Camara gave him some tough love a few games ago.
"Early in the season I was not as focused on rebounding as I am now," said Holmes. "Camara is a great leader and he has been telling me I need to rebound. I'm 6-foot-10 and athletic so why should I only be gettin three rebounds a game?
"He thinks I can do a better job of that and I've been focusing on that," Holmes added.
And Camara performs exactly what he lectures. He snagged 11 rebounds — the ones Holmes didn't capture — and went 6 for 7 from the field to score 13 points.
The brightness that lit the floor for the Flyer Faithful was the shooting of slump-ridden Koby Brea. He is a long-range marksman with perfect form, but illness and injury knocked him off his game.
He was limited to four games before Saturday and was 3 for 14 from three. He matched those three treys Saturday, coming off the bench and burying three three-pointers in five attempts en route to 11 points.
And with point guards Malachi Smith and Kobe Elvis out with injuries, when current point guard Saravjamts needed a rest. Brea was out front handling the basketball.

"I'm just trying to accept a new role for the coach because we're short-handed right now," said Brea. "With the limited amount of bodies we have, we're going to need everybody available to play different roles. And everybody is accepting it."
And how about seeing those treys nestle in the bottom of the nets?
"It's a great feeling because I haven't had my super powers in a while," he said. "You just have to see that first one go in. Once the first one goes in, it opens up. Definitely a good feeling."
Asheville came in averaging 84 points a game and were one of the best in the country from beyond the three-point line — 84 made (9 per game) and a Top Ten shooting percentage on threes at 41%.
The Flyers held the Bulldogs to five three-points on 22 tries, 22.7%
"This team came in averaging 84 points a game a Top Ten in shooting percentage," said UD coach Anthony Grant. "And they had a couple of talented guys on their team scoring at a high clip.
"The urgency was to be able to take some of those strengths away from them," he added. "Both sides of the ball, defensively and offensively, we had growth. And that's what you want to see."
Offensively, the Flyers jack hammered the ball inside to Holmes and Camara, outscoring Asheville in the paint, 52-28. . .that's 52 of 79 points were produced with UD hands within inches of the rim.
It enabled the Flyers to make 32 of 58 shots (55.2%). And thanks to the 3 for 5 sniping by Brea and 2 for 4 by Mustapha Amzil (10 points), UD shook its penchant for missed threes by hitting 6 of 14 (42.9%).
And one of those threes came with 11 1/2 minutes left in the first half and it provoked a rafter-rattling explosion from the fans.
It was a three-pointer from the left corner by walk-on Brady Uhl, the first points of his career.
As is evident, for once it was a good day had by all wearing UD whites.