It's been a long haul for Olentangy Berlin's fifth-year program, but a 59-45 win over previously unbeaten Hilliard Darby sparked optimism for a first-ever winning season, and perhaps even a run at an OCC Cardinal title.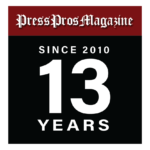 Delaware, OH – Rome wasn't built in a day, and for that matter neither was Berlin. Donovon Barrett was keenly aware of that when he took over the boys basketball program at the burgeoning Olentangy district's fourth high school in the fall of 2018.
"I heard all about what it was like starting a program from Todd Minney at Westerville Central," said Barrett, who succeeded Minney after a 10-year-run there from 2004 to 2013. Barrett spent five seasons at Westerville's third high school before coming to Berlin to kick off its program.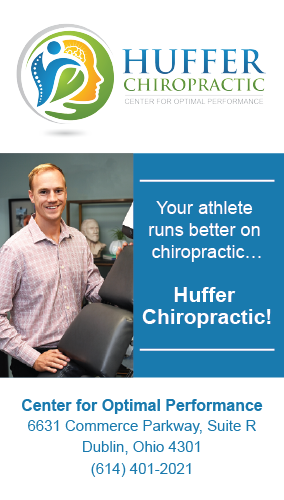 "No question, I knew coming here it was going to be a process," said Barrett, who previously spent 14 seasons at Buckeye Valley. "We were behind the 8-ball more than Westerville Central or anybody in '18-'19. We started with a team completely made up of freshmen and sophomores, and we were put right in the hive's nest in the OCC. From being put in that spot, we've never put much stock in wins and losses. Our emphasis has been trying to do things that lead to success, like building toughness, character, chemistry and those types of traits."
Indeed, the season is just two weeks old, but early signs seem to indicate that Barrett's patience may finally be paying dividends and the win/loss column.
Featuring a nice blend of scoring balance, perimeter shooting and defensive tenacity, Berlin used a strong finishing kick to pull away from visiting Hilliard Darby 59-45 in an Ohio Capital Conference Cardinal Division contest Friday.
After finishing 3-19 in each of its first two seasons and 8-13 in 2021, Berlin went 9-15 with its first Division I tournament win last March, buoying optimism for another step forward this season.
"We've been a very young team the past several seasons and we really feel like now we've got the experience, talent and chemistry to make a run at the OCC," 6-foot-3 junior third-year starter Derek Goodman said. "We started seeing this toward the end of last season and it continued through the spring and summer in our open gyms. This team is really connected and we've all been super excited since summer to show how much we've improved."
Six-four senior forward Mathios Abenet said that while the players have bought in to Barrett's one-practice-at-a-time, one-game-at-a-time emphasis, longer-term goals are enticing to think about.
"It really would be nice to be the first team here to have a winning record or to win a league championship," he said. "Our expectations are higher than they've ever been, that's for sure."
The two up-and-coming programs exchanged leads eight times through the middle of the third quarter before Berlin (3-1, 2-0) gradually took command.
Moments after being replaced for committing a third personal foul, Jason Inbody returned and scored three straight baskets, the latter a three-pointer, to fuel the surge.
In one stretch of the fourth quarter, the Bears scored on 11 of 12 possessions to push a one-point lead to 14. Goodman made perhaps the key play, turning a steal in the backcourt into a driving, spinning layup to make it 49-41 with 2:02 left. The hole was too big for Darby (4-1, 1-1) to climb out of.
"We changed some things defensively to kind of get us going," Barrett said, pointing to a half-court trap that caused issues all night for the Panthers. "They've got some really good athletes and competitors and we wanted to slow them down."
Added Abenet, "A lot of those defensive changes we were making on the fly. That's a tribute to the way we've been able to communicate. We can shoot the ball really well at times, but our defense is something we've been focusing a lot on."
Goodman scored 17 points, Abenet 16 and Noah Gamble 11 to pace the Bears, whose only defeat came to perennial power Newark 52-49 on a last-second three-point shot.
Javi Quimba had 11 points for Darby, which also has been an early-season surprise. Ravaged by graduation losses, the Panthers returned only two varsity players from a breakthrough 15-9 campaign, but came into the showdown shooting 51.2 percent from the field and limiting opponents to just 47 points per game and 38.7 percent field shooting.
Berlin's defense limited Wright State-bound pitcher, 6-foot-3 Cam Gilkerson, to eight points, some 11 off his average. He is a two-time first-team All-OCC Cardinal choice.
"Sure, our expectations were a little higher coming into the season," Barrett said, "but you just never know. I've been around the game long enough to know things don't always materialize the way you want so I try to keep things even-keeled. It's a long, long season but we can't help to feel good about the way things have started."