Olentangy Orange has plenty of headlines to give opponents pause, but it's the Pioneers' depth that proved significant in the key stretch that decided its victory at Dublin Coffman.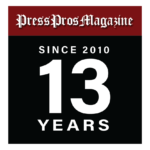 Dublin, OH – The hip injury that's knocked leading scorer Mikey McCollum out of Olentangy Orange's lineup until mid-January figures to throw more weight onto the shoulders of teammates Jordan Edwards and Elias Lewis until the Pioneers' talented trio is reunited.
That expectation may make logical sense, but it didn't make practical sense Friday night in Orange's 67-53 victory at Dublin Coffman.
While Lewis and Edwards did their parts, neither had to shoulder an additional load with McCollum out because of the timely contributions of head coach Anthony Calo's supporting cast.
"We say this all the time, 'Our role players can play, and our best players have to trust our role players,' " Calo said. "We have a complete team. We're more than just three players."
Proof of that played out over the final two minutes of the third quarter, during which Orange unleashed a 12-2 spurt that broke open a tie game and essentially decided the outcome.
Seniors Nick Chapman and Will Butler made key contributions at both ends during the Pioneers' getaway, starting with Chapman's three-pointer from the right wing at 2:16 that broke a 37-37 tie.
He went inside on Orange's next trip, leaving his defender in the corner with a back cut that freed him for a layup and a 42-37 margin.
The Shamrocks tried cutting into that with drives to the basket on their next two trips, both of which the 6-4 Chapman rejected with blocked shots.
The second of those fed a Pioneers' possession that ended with Butler alone in the left corner, where he buried a three that sent the lead to eight.
Soon after that, Chapman nuked Coffman's attempted response by drawing a charge in the lane, allowing Orange to work for a final shot that Chapman cashed in close at the buzzer.
The resultant 49-39 edge provided significant separation in what had been a tight affair, after which Coffman could not get the deficit under 10 the rest of the way.
"I thought that, on top of their two best players playing well, their other guys made so many good plays for them," Shamrocks coach Jamey Collins said. "That's really what made the difference, particularly there at the end of the third quarter. That was all the margin they needed."
Lewis started like he might carry the Pioneers on his back the entire night, scoring five in the first quarter and 12 in the second for 17 by the half.
Orange led only 33-30 at that point, however, and had anyone said Lewis would go scoreless thereafter, the smart money might have landed on Coffman (2-2) as the likely winner.
But Edwards, a powerful, 6-3 guard, used his strength and maneuverability to get the basket repeatedly in the second half, scoring 12 of his 17 after the break.
Chapman finished with 12 and Butler five, timing their contributions offensively and defensively to coincide with the game's decisive minutes.
"Our coaches and our top three guys are always telling us we can make those plays," Butler said. "We're role players, obviously, but they trust us, and that's a big factor in our success, that trust."
That balance has kept Orange (4-0) unbeaten without McCollum, who was averaging 18 points before his injury.
"Losing him for awhile is tough, but with him out we all have to step up until he comes back," Chapman said. "The rest of us all know our roles. I know that I'm a defensive guy. Everyone has to play well for us to play well as a team and the way we all understand that is playing into our success."
Calo wasn't surprised both Chapman and Butler hit big three-pointers, citing their better-than-50% accuracy in a beyond-the-arc shooting drill the Pioneers engage in several times each week.
"We trust our role players," Calo said. "Those are shots we know they can make. Coffman might not have expected that, but we know they can do that because we've seen them do it in practice."
Collins and the 'Rocks made the necessary halftime adjustments to slow Lewis in the final two quarters, only to have Edwards power his way inside and suffer that crucial lapse in the third quarter's final two minutes.
"Sure, there are some things we could have done better, but at the same time you have to give credit to those guys," Collins said. "They played a little better than what I thought they would. They knocked us off kilter a little bit and did a lot more of the little things well than we did. When that happens, you're not going to win."