UD Flyers traveled to Blacksburg, Va. and took a heavy beating from Virginia Tech, 77-49, as grad student Grant Basile, formerly of Wright State, scores 20 in the first half to help drop UD to 5-5 on the season, 0-5 on the road.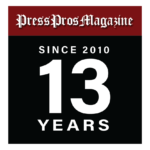 BLACKSBURG, Va. — When the University of Dayton Flyer stop in this small college town to play basketball, they'd be better served hiding inside the historic Sinking Creek Covered Bridge.
Before playing Virginia Tech Wednesday night, the Flyers were 0-and-5 in five visits to Cassell Coliseum.
Make it 0-and-6.
And before Wednesday, during the coach Anthony Grant era, the Flyers were 0-and-6 in true non-conference road games, games not played on neutral sites.
Make it 0-and-7.
This was an ugly one, a 77-49 Virginia Tech beatdown, a game that was over midway through the first half. And the Flyers fumbled and stumbled in the second half like a a senior citizen's team at the YMCA.
The Flyers started fast, building a quick 10-4 lead as the Hokies missed six of their first eight shots.
Then Grant Basile happened. He went off like a short-fused M80 firecracker. He scored 20 points in the first half and at one point he led the Flyers by himself, 20-18.
If the name sounds familiar, the 6-9 Basile is a graduate student after playing the previous four years 10 miles from the UD campus at Wright State University. He scored 1,228 points during his four years as a Raider.
When the Flyers led, 10-4, Basile scored his first basket. And he kept pouring in baskets like a waiter fills water glasses.
He hit three straight threes and with 4 1/2 minutes left in the half the Hokies led 29-18. At that point Basile was 6 for 6, 3 for 3 from the three-point line.
After their 2 for 8 start, the Hokies made 16 of 24 the rest of the half and finished the first 20 minutes on a 22-4 run. The Flyers missed 14 of their last 17 shots in the first half, many of them at point blank range.
Basile made 8 of 10 first-half shots, 4 of 6 from three. . .and it is no surprise. Entering Wednesday's game he was shooting 52.9% from the field, 42.9% on threes — 20 for 47.
Just to make it Basile Day for the Hokies, he had six rebounds and two blocked shots in the first half. And he harassed DaRon Holmes II on defense.
Matters did not improve for the Flyers in the second half as they fell to 5-and-5 while Virginia Tech climbed to 9-and-1. Just four days prior to whipping Dayton, the Hokies beat North Carolina, a team that began the season as No. 1 in the country.
Basile disappeared in the second half like Jimmy Hoffa, only three more points for 23, but the Hokies didn't need him as they methodically increased the distance between them and UD.

Nor did they need star player Justyn Mutts, averaging 14.4 points. He encountered early foul trouble, but played 21 minutes. Not only did he not score, he never took a shot.
"In the first half, Basile really got it going from the three-point line," said Grant on his post-game radio show with Larry Hansgen. "He had 20 points and if you had told me going in that Mutts would have two fouls and he would be a non-factor I thought we would defend better than we did.
"We needed to defend (Basile) better than we did, but give them credit," he added. "They were able to run action and a lot of those other guys require so much attention he (Basile) was able to get good looks. Sometimes when you see the ball go in, you feel like you can't miss."
In the first half, he didn't miss. He hit everything but the floor.
The Flyers are the pre-season pick to win the Atlantic 10 championship, but their stumbling start has not impressed the NCAA Evaluation Tool (NET). UD is ranked seventh in the A-10 behind Saint Louis, UMass, Fordham, VCU, Duquesne and George Mason.
Right now, though, the injury-riddled Flyers are out of synch, playing as if games are played on old-fashioned Victrola record players. They are playing at 33 1/3 while the opposition is playing at 78.
The Hokies swarmed DaRon Holmes II like a hive of buzzing bees. He took a physical pummeling to score 13, but he was 5 for 15 shooting. He had 10 rebounds in the first half and seven were offensive, three after his own misses to score baskets.
His frustration showed midway through the second half. He was whistled for a flagrant one foul for unnecessary roughness as he tried to protect himself under the basket.
Holmes was the only Flyer in double digits and the five UD starters scored 38 points.
Toumani Camara was 2 for 9 en route to nine points. When he made a pair of free throws early in the game, it gave him 1,0001 combined points for his career at Georgia and Dayton.
Mustapha Amzil scored only five, while the other starters, R.J. Blakney and Mike Sharavjamts (3 for 12) scored five and six points. UD's starting five combined for 38 points.
"In the first half, our offense hurt us," said Grant. "Our offense led to opportunities for them. We knew coming in that this was one of the most explosive teams in the country, a top 20 offensive team.
"We needed to be better defensively," Grant added. "For us, when we got down we needed to understand who we are from an offensive standpoint. We tried to do things out of character that led to opportunities for them in transition. Now you go from eight to 12 points down to a 20-point lead. That's hard to overcome.
Grant said his team needs to understand who they are. Right now, though, they aren't the team everybody thought they would be.