Having struggled to adjust to the physical nature of Big Ten basketball through his first eight games, Tanner Holden came through in a big way for the Buckeyes with a game-winning three-pointer at the buzzer of their conference opener.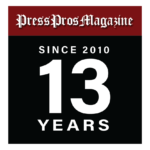 Columbus, OH – Tanner Holden had one job upon his insertion late in Thursday's Big Ten opener, and he didn't even get to try accomplishing it.
That's been the story for Holden early in his first season at Ohio State, where his adjustment after transferring from Wright State hasn't exactly gone swimmingly.
Maybe that will change now that Holden reacted instinctively and swished a 28-footer at the buzzer that delivered a 67-66 victory over Rutgers.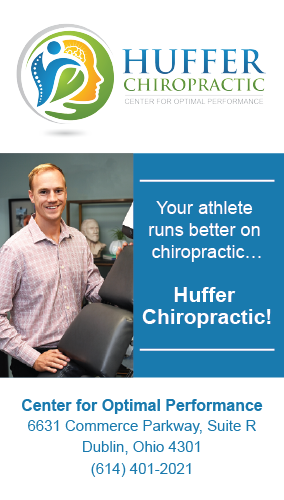 "I couldn't really see it go in," Holden said. "No. 3 was in my way, but I heard the crowd go crazy."
Inserted with five seconds left to throw a court-length inbounds pass that never materialized, Holden's saving triple came off a Rutgers missed free throw on the back half of a one-and-one.
His only points of the night scripted a pulsating finish to an affair in which neither team led by more than two points over the last 14:38 until Rutgers nosed in front, 65-62, with 7.7 seconds remaining.
Immediately after that, Rutgers fouled OSU's Bruce Thornton on the inbounds to prevent a tying three-point attempt, and his two free throws at 5.8 brought the Buckeyes within one.
Ohio State then fouled Caleb McConnell at 5.0, and he hit only the first of the one-and-one before rolling the second off the left of the rim.
Brice Sensabaugh rebounded for OSU and quickly dished to Thornton, who muscled around McConnell and approached the midcourt strip, where Mawot Mag cut him off and nearly forced him out of bounds.
Thornton, however, was able to shovel a pass to Holden, standing just inside the hash mark on the court near the Ohio State bench.
When the ball left Thornton's hand, Holden was scrambling to get in bounds, and did so just as he gathered the pass and launched ahead of the arriving defense of Rutgers' Paul Mulcahey.
"I think I might have seen it go through, but I heard the crowd reaction more than anything," Holden said. "That re-assured me it went in."
The escape keeps No. 25 OSU (7-2, 1-0) unbeaten in Value City Arena in seven tries against Rutgers (6-3, 1-1) since it joined the conference in 2015 and serves as a pleasant send-off into a prolonged break before the Buckeyes' next game Dec. 17 against North Carolina at Madison Square Garden.
Zed Key's 22 points and 14 rebounds led the Ohio State, which got 13 from Sensabaugh and 10 from Thornton.
Thornton did a lot more than that, however, drawing a crucial charging call with 3:54 to play in a tie game, stealing a possession off a double-down in the post with Rutgers up two at the 56-second mark and preserving an Ohio State possession by diving on the floor to corral a rebound and call timeout with 23.7 seconds left.
"I forget Bruce is a freshman," Key said. "He plays so much like an older player. He's a really tough-minded guard. He's a great player."
Thornton toiled 38:30 against a stifling Rutgers' defense that ranks in the nation's Top 10 in points allowed, field goal percentage and three-point field goal percentage.
He offset his three turnovers with five assists and two steals.
"He's really tough, guys," OSU coach Chris Holtmann said. "The plays he made defensively, the loose-ball recovery rebound, the charging call he drew, those were as good a game-changing plays by a freshman as I've seen or I've coached.
"You're talking about plays in the guts of the game. He really does have great poise."
Thornton needed it on the final play, speeding up court and tight-roping his way along the sideline to find Holden just in time.
Or…maybe not.
A still photograph from behind the play appears to show Thornton's right foot on the white sideline, which would have placed him out of bounds as he approached mid-court.
An official directly on the play, however, did not make the call and Holden clearly got the shot off in time, even though he wasn't aware afterward how close he came to not getting in bounds in time.
"I was in," Holden said, smiling. "There's no changing it now."
After his 37-point game in Wright State's opening NCAA Tournament win last March, Holden came to OSU as a coveted transfer who fans expected to contribute immediately.
Instead, he's been slow to make much of an impact, failing to score in two of the Buckeyes' three previous games until connecting to defeat Rutgers.
"I haven't been frustrated," Holden said. "Before I ever entered the (transfer) portal, I wrote down a list of the pros and cons. One of them was, I might play less. I just had to bite the bullet on that.
"Tonight is a perfect example. I just want to stay ready. I don't think I played any in the last four minutes until Coach Holtmann called my name, but I sprinted up there and I was ready."