The CFP selection committee went with the Buckeyes over Alabama, despite that open wound of a 45-23 loss to Michigan in the final game of the season.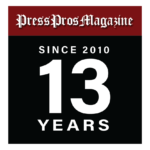 Columbus, OH – The Ohio State football team has been in this position before, and we're not talking about just being the lucky holder of one of the four lottery-winning tickets into the College Football Playoff.
By virtue of Southern Cal getting pounded 47-24 by Utah in the Pac-12 championship game, the Buckeyes moved from No. 5 to No. 4 in the final rankings that were released Sunday afternoon.
Ohio State (11-1) will face 2021 national champion and top-seeded Georgia (13-0) at 8 pm or so on New Year's Eve in the Peach Bowl inside Mercedes-Benz Stadium in Atlanta.
Someone said that will be similar to playing Notre Dame in Vatican City on Christmas Eve.
The only time the teams met was in the 1993 Citrus Bowl that the Bulldogs won 21-14.
This time, Georgia is a seven-point favorite.  It's the fifth appearance in the CFP for the Buckeyes since 2014.
The uncomfortable position the Buckeyes find themselves in is being shamed into being apologetic for being picked.
Two weeks ago, they were belted 45-23 by Michigan at Ohio Stadium. No team has ever lost by that wide a margin and made the CFP.
Head coach Ryan Day was not sheepish about getting in.
"This is our third CFP appearance in the last four years, and so there is certainly a lot of energy and life in The Woody today,'' Day said. "We can't wait to get it going this month.''
The players held a selection show watch party, and you could imagine the bedlam when Ohio State popped on to the screen.
Until they got help from Utah, the feeling was blah despite the fact the destination would have been a January 2 bowl, most probably in Florida.
"When we saw the name come up, it was just a shot of adrenaline in the whole building,'' Day said. "The goal was to be in the CFP at this point. That was it when we started the season. And here we are. It was a strange way to get here, but that's it. It's a new season. Now, it's maximizing this month (in practice).''
He went on:
"I think this whole thing is an unbelievable opportunity. You just never how these years are going to go, and here we are. This opportunity wasn't available two days ago. It wasn't available yesterday. But it is now. What are we going to do with it?''
No question, the college football mad nation outside of Buckeye Nation probably is perturbed that Ohio State has "backed in'' yet again.
In 2014, which was the first season of the CFP after the Bowl Championship Series was finally sacked, the Buckeyes qualified despite a loss to Virginia Tech. It shut up everyone by taking down Alabama and Oregon to win the national championship.
In 2016, the committee went with Ohio State even though Penn State was the Big Ten champion. The result was an ugly 31-0 loss to Clemson and proof that they didn't belong.
Then in 2020, there was flat-out outrage during the COVID-19 season when Ohio State, despite playing only six regular-season games and the Big Ten rewriting its rules at the 11th hour to allow it into the conference championship game instead of Indiana, was chosen.
It again hushed detractors by blowing out Clemson 49-28 in a semifinal before losing 52-24 to Alabama in the championship game. That Tide team was one of the greatest in the history of the sport.
And now, this. . .
No. 5 Alabama has lost two ballgames, but by a total of four points to Tennessee and its mercurial quarterback Hendon Hooker and to Georgia.
FOX gave Tide coach Nick Saban a platform to pitch his team's playoff chances at halftime of the Big Ten championship game.
"If we played any of those teams that are on the edge of getting in, would we be the underdog or the favorite?'' he said.
Florida coach Dan Mullen said Saban was targeting the Buckeyes.
"Nick's argument, to me, has not been against TCU," Mullen told news outlet Saturday Tradition. "When you listen to his argument, his argument is how you finish, (that) we didn't get blown out in our losses. His argument is against Ohio State."
Fair enough, but Alabama's best victory came against No. 20 Texas in Week 2. His club beat eight-loss Louisiana-Monroe; seven-loss Auburn, Texas A&M and Vanderbilt; six-loss Utah State; and four-loss Austin Peay, Mississippi, LSU and Mississippi State.
CFP committee chairman Boo Corrigan defended the Ohio State pick. By the way, Michigan athletic director Warde Manuel was on the committee.
"I think you look at the big wins as part of this that Ohio State has over Notre Dame and the win they had over Penn State compared with Alabama's win over Texas,'' he said. "The Michigan game did get away from them, but it was a one-score game early in the fourth quarter. As we looked at the total body of work, the committee was comfortable with Ohio State at No. 4 and Alabama at No. 5.''
Why did the committee go with TCU at No. 3 rather than the Buckeyes?
"As a committee, you are looking at the full body of work, and there was a lot of respect for Kansas State in that room,'' Corrigan said of TCU's overtime loss in the Big 12 title game. "That kind of won the day for TCU to be the No. 3 team.''
Corrigan said the committee never discussed an Ohio State-Michigan rematch.
Before the field was announced, Stewart Mandel of The Athletic wrote: "What a weird system we've established when you're better off missing your (conference) championship game than playing in it.''
ESPN selection show host and Alabama graduate Rece Davis said, "No team has gotten the benefit of the doubt as Ohio State'' through the years.
His sidekick Kirk Herbstreit said, "Ohio State will be looked at as a team that backed into this final four.''
This all became possible for Ohio State with Utah's third straight victory over USC on Friday night.
Utes coach Kyle Whittingham said afterward: "Coach Day, you're welcome.''
Minutes later, Buckeyes players were on social media screaming their excitement.
"Let's ball,'' receiver Marvin Harrison Jr. wrote.
Fellow receiver Emeka Egbuka said, "Get back time.''
Other than Ohio State's 42-35 victory over Alabama in a 2014 semifinal, the CFP has been a disaster for the Big Ten against the SEC.
Last season, Georgia mopped up Michigan 34-11 in a semifinal. The season before, Alabama ran over Ohio State 52-24 in the championship game. In 2015, Michigan State went down 38-0 to Alabama.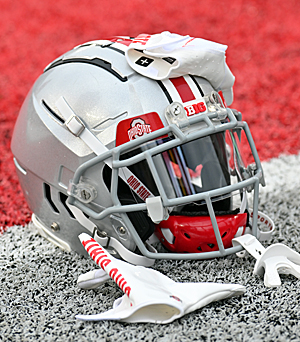 Then there's the Bowl Championship Series. In 2002, Ohio State upset Miami of the ACC 31-24 in overtime, lost to the SEC's Florida 41-14 in 2006 and 38-24 to LSU the following season.
The ugly factoid for the Buckeyes is that they have exactly two victories ever against the SEC, the aforementioned game against Alabama and one against Arkansas that was vacated because of "Tattoo-Gate.''
Herbstreit asked Georgia coach Kirby Smart about how the SEC dominates the Big Ten.
"It's not about the Big Ten or the SEC,'' Smart said. "It boils down to the line of scrimmage. It boils down to turnovers and explosive plays. It's not really about the two conferences in those games. It's who plays better.''
Herbstreit persisted, and Smart wasn't biting.
"I also coached at Alabama when Ohio State absolutely destroyed us in one CFP semifinal game,'' he said. "You know what? They were more explosive and we had more turnovers and they didn't.''