With running back D'Shawntae Jones piling up 195 yards and scoring three touchdowns, Cleveland Glenville overpowered Cincinnati Wyoming's ballyhooed defense for a 26-6 win in the Division IV championship game.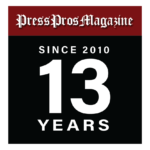 Canton, OH – They did it for former program greats such as Ted Ginn Jr.,Troy Smith, Donte Whitner, Cardale Jones, Christian Bryant, Cobe Bryant, Bryant Browning and Marshon Lattimore who never won a state championship in football.
They did it for the City of Cleveland, Cleveland Public Schools and for inner-city programs throughout Ohio.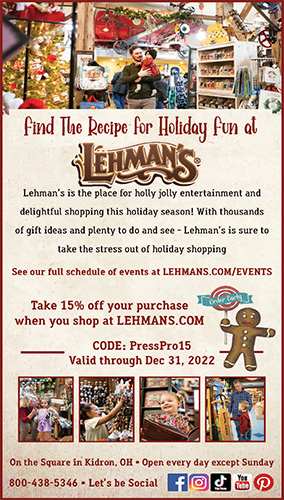 "Of course there was a lot of pressure on us tonight," Glenville 25th-year coach Ted Ginn Sr. said in a near-hush, in reference to the Division IV state championship meeting against Cincinnati Wyoming Saturday at Tom Benson Hall of Fame Stadium.
"We came here feeling like we were representing all the players and coaches and alumni from the last 50 years. There was a lot on the guys' shoulders and a lot of noise out there about the challenge we faced. My main job was just to keep the guys focused on the task ahead."
By beating Wyoming, 26-6, tradition-rich Glenville not only captured its first state title, but also the first ever by a Cleveland public school. Long known as an assembly line for major college and future NFL players, Glenville never could find its way past powers such as Cleveland St. Ignatius, Lakewood St. Edward or Mentor during its glory days in the 1990s and 2000s when Glenville was a Division I school.
The Tarblooders came up short in their previous two title game appearances, falling to Hilliard Davidson, 16-15, in 2009 and Loveland, 41-23, in 2013 when it competed in Division II.
They weren't about to let this opportunity get away, jumping on Wyoming from the get-go.
Ginn was extremely emotional in the aftermath, especially so with his players.
"When I think about all the people who supported us along this journey going back as far as 50 years, it gets to me a little," he said. "I think about how proud all these people are tonight because of what they achieved. This means so much to our people. Hopefully, this will help take away from the stigma of inner-city athletics. I've got so many people to thank for their support, I couldn't possibly do it in just 15 minutes."
Junior running back D'Shawntae Jones, who played a humongous role in the win, looked starstruck when taking questions from the media.
"My emotions are right now, I want to cry," he said. "But there are too many cameras and people around, so I can't do that. You can't imagine how fulfilling this is for us."
Added senior linebacker Arvell Reese, "It's real, real big. It's long overdue. Words can't describe how real this is for us."
Often saddled with a reputation of being uber-talented but lacking in discipline, Glenville played a remarkably poised game against a Wyoming team known for its fundamental prowess, turning two Cowboys turnovers into scores.
On the game's opening series, Wyoming standout running back C.J. Hester fumbled after getting walloped on a screen pass.
Grabbing the opportunity by the throat, quarterback Deonte Rucker went deep on the first play and connected with Damarion Witten on a spectacular leaping 39-yard touchdown.
"The game plan for us was to stay fundamentally sound and not make mistakes offensively, and just keep it simple and do what we do defensively," Ginn said. "We knew their team went through No. 33 (Hester), who is a great player, and we focused heavily on controlling him."
Hester, who rushed 3,074 yards and scored 50 touchdowns to earn runner-up for Ohio's Mr. Football award, took a direct snap and raced down the sideline for an 81-yard TD to tie the game at 6-all. But that's about all Hester did all night, as the Tarblooders hounded him in the backfield for five plays of zero or fewer yards. He finished with 98 yards on 12 carries before leaving in the fourth quarter due to concussion protocol.
Glenville regained the momentum by relying on its running game and huge offensive linemen.
Jones rushed for TDs of 29, 1 and 45 yards as the Tarblooders pulled away and forced Wyoming into unfamiliar territory of playing from behind.
"Our team continued to fight through the adversity we faced," Wyoming coach Aaron Hancock said. "We battled out there defensively, but they've got a huge offensive line, a great running back and a very good quarterback, as well.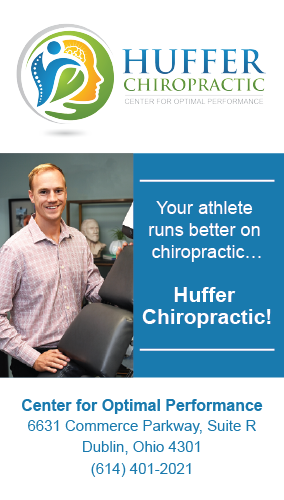 "It was hard for us to get through our gaps and get stops. Because of their speed, we tried to get them running side to side. Credit to them. They found a way."
Both teams came in with highly accomplished defenses. Wyoming had allowed just 55 points with 10 shutouts and Glenville 96 points with seven shutouts.
The Tarblooders outgained the Cowboys, 358-276, with 267 yards of it coming on the ground.
Jones, who is being recruited by Power Five programs, finished with 195 yards on 28 carries, 
"My O-line really moved people out of the way," Jones said. "They made it easy for me. All I had to do was get to the next level and beat their linebackers in space."
Ginn's track teams have won 17 state titles, the most recent coming in June.
"That all goes hand in hand with what we're doing here," Ginn said. "It's mostly the same kids. We've always had a larger plan here. Football is just part of it."