Toledo Central Catholic jumped out to leads of 21-0 and 28-7, but had to hold on for dear life to shut down record-setting running back Lamar Sperling on two key plays late in the fourth quarter and beat Hoban, 28-21, for its fourth state title.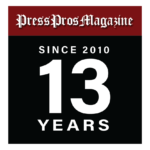 Canton, OH – Years from now, Cody Schuberg will tell his children and grandchildren about the two plays he made that helped Toledo Central Catholic win a state football championship.
He'll rehash how he stuffed Akron Hoban star running back Lamar Sperling – selected earlier in the day by the Ohio Prep Sportswriters Association as Ohio's Mr. Football – on huge third- and fourth-down plays late in the fourth quarter to preserve the 28-21 win.
The legend will grow even larger if Sperling goes on to make a name for himself at the college or, even, NFL level. That wouldn't surprise anyone who watched him run wild in setting a Division II state title game record Thursday at Tom Benson Hall of Fame Stadium.
"I don't know what to say," said the star-struck Schuberg, a 6-foot, 230-pound senior linebacker during a postgame press conference. "They were relying heavily on the run. We knew he was getting it, but that was the story the whole night. Our game plan was geared completely around stopping him. I just tried to hit him backwards."
Sperling ran six straight times on Hoban's last legitimate series of the game. Schubert stopped him for a gain of three on third down, setting up fourth-and-3. Shubert wrestled down Sperling about a half-yard short of the marker with 2:24 left, setting off a huge celebration by the Toledo partisans. Hoban coach Tim Tyrrell asked for and was granted a TV replay of the spot, but the call was upheld.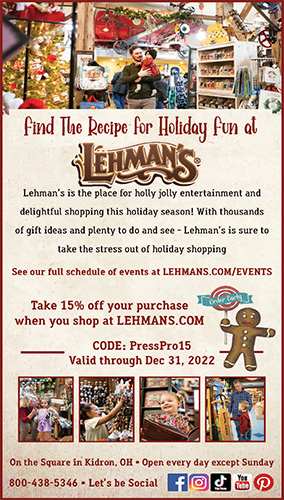 After racing to first-half leads of 21-0 and and 28-7, Central Catholic coach Greg Dempsey was relieved to come away with the program's fourth gold trophy. The others came in 2005, 2012 and 2014.
"In this kind of game, it felt like we were just trying to hold on," Dempsey said. "You hate to say it, but at this level against this kind of opponent, that's all you need to do.
"We knew they were going to battle back. We knew we'd see a lot of (number) 32. He's such a great player and it took a lot of resources to defend him. It was like sitting on a roller-coaster in that front car. But we did what we needed to do in terms of keeping him under control some of the time, controlling the clock and making enough stops to get out of here with the win."
Sperling, a Buffalo commit, finished with 356 yards on 40 carries with three touchdowns (1, 8, 49 yards). His performance broke the previous Division II record of 326 yards by Isreal Green of Trotwood-Madison in 2011. It ranks second in all divisions, trailing only the 393-yard effort by Tony Franklin of Bedford Chanel in the 2001 Division V title game.
Sperling capped his brilliant season with 3,467 yards and 59 TDs.
Hoban (14-2) actually outgained Central Catholic (15-1) in total yardage, 362-243. That's not a typo, folks. The Knights managed just six yards by players not named Lamar Sperling. But Hoban was its own worst enemy with three turnovers and 12 penalties.
The Fighting Irish got its first score five minutes into the game. 
A strip sack by Deandre Ellis and a fumble recovery by Danny Witcher set up the second score, a 24-yard keeper by quarterback Ty'Waun Clark.

On the opening drive of the second quarter, Braden Awls intercepted a tipped pass and returned it 92 yards for a TD to make it 21-0.
"Getting that fast start and building that momentum put us in a great spot," Dempsey said. "I'm no genius, but that pick-six – when they're on the verge of scoring – was probably the key play of the game."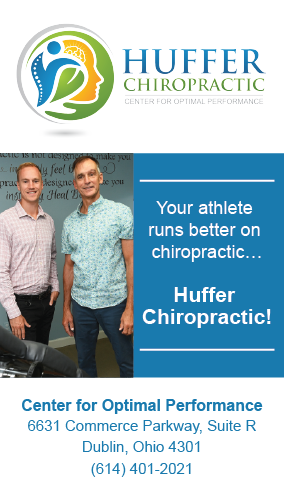 Despite the big hole, Hoban kept feeding Sperling and he, and a rejuvenated defense, ultimately willed the Knights back into the game. His third TD, with 38 seconds left in the third quarter, got it to 28-21. But Central Catholic refused to wilt.
"We put two safeties in the box in hopes of stopping or at least controlling (Sperling)," Dempsey said. "We wanted to make them throw the ball and control the clock with our own ground game."
Chris Edmonds rushed for 104 yards on 22 carries. Clark added 77 yards rushing with two scores, and also threw a TD pass.
"We knew they'd stack the box and try to stop our run game," Clark said, "so I knew I had to step up and spread the ball around."
Hoban was making its seventh final four appearance since 2015, with five titles. But losing the title game in two straight years was a bitter pill to swallow for Tyrrell and his players.
"Our heads are low, but what our seniors accomplished the last three years, other teams don't even dream of," he said.
"The bottom line is you can't spot a great team like that 14 points right off the bat and expect to win. We were a little sloppy with our feet and hands and we came out a little flat. The coaches made just as many mistakes as the players did in the first half. We fought hard but Toledo Central Catholic was the better team tonight and we congratulate them."