Dual-threat Indiana-bound quarterback Broc Lowry accounted for five touchdowns as Canfield used its speed and unpredictability to trump Bloom-Carroll's power-based run game and take home its first title.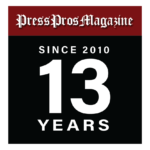 Canton, OH – While steamrolling their way to the Division III state championship game, the Bloom-Carroll Bulldogs imposed their will on opponents with a punishing ground game, dominant offensive line play and a swarming defense that created turnovers at will.
After a 35-14 defeat to Canfield at Tom Benson Hall of Fame Friday, first-year head coach Jeremy McKinney and his players made no excuses for what happened in the first title game appearance.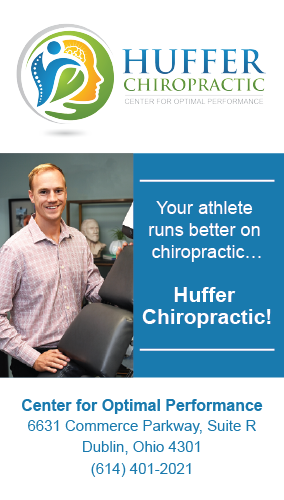 "Their coach said all week in interviews that he wanted to control the clock and they went out and did that," McKinney said. "We struggled to establish what we normally had done, and most of it was because of them. We got behind and had to change what we like to do."
Third-ranked in the final Associated Press poll, Canfield (14-1) established the tempo with its crisply-executed read option game engineered by Indiana-bound dual threat quarterback Broc Lowry. And the Cardinals' speed on both sides of the ball effectively trumped the Bulldogs' perceived edge in physical strength.
"They were really physical in their own way," said Kent State-bound Bloom-Carroll linebacker/running back Andrew Marshall. "They just beat us off the ball and controlled the line of scrimmage. Nobody had been able to do that to us until today."
Added two-way senior lineman Kale Kraner, "They ran the clock and kept us from getting the ball and doing what we do, which is pound on people."
Lowry lived up to his billing as an All-Ohio caliber quarterback. He rushed for 121 yards on 24 carries with three touchdowns (1, 2 and 3 yards), threw a TD pass and even took a flea-flicker pass from Paul Bindas 69 yards to the end zone.
Just as important, Lowry's barrage of effective 4-to-7-yard runs on keepers moved the sticks and gradually fed into Bloom-Carroll's frustrations. The Cardinals converted 9-of-12 third-down opportunities and made their only fourth down try.
"We've been converting those plays all year," Lowry said. "I give all the credit to our offensive line."
McKinney handed kudos to Canfield all the way around.
"Obviously, Broc is the guy," he said. "That's why he's going where he's going. They had a helluva game plan and a helluva scheme to make it work. They blocked it really well so they could run wide on the read option and get to the edge. We were trying to limit their big plays, but they were chunking us all day long."
Canfield got out to a 14-0 lead, but Bloom-Carroll drove 64 yards for a score with just five seconds left in the half to seize the momentum. Quarterback Ethan Thanthanavong completed six passes in the 13-play drive, capped by a three-yard toss to Brodyn Bishop for the TD.
But early in the third quarter, Carroll's Dylan Armentrout fumbled near midfield on a jarring hit, leading to another Canfield score and 21-7 lead.
On the first play of the fourth quarter, the Cardinals executed the flea-flicker to perfection to make it 28-7.
"Paul carried out the fake to perfection and we all know what Broc can do when he gets the ball in the open field," Canfield coach Michael Pavlansky said. "I didn't relax too much all night, but that one might have sealed it for us."
Lowry said it was his favorite moment of the night, "Mostly because Paul was part of it. He messed it up all three times we tried it in practice yesterday. I felt bad for him. He came through at the right time, I'd say."
Canfield outgained Bloom-Carroll 366-233, holding the Bulldogs' vaunted ground game to just 69 yards and a paltry 2.6-yard average. Bloom-Carroll came in averaging 282 yards per game on a healthy 6.6 yards per pop.
Furthermore, the Bulldogs came in at plus-22 in turnover ratio. Both of their miscues turned into Canfield touchdowns.
"Our guys played championship football on offense, defense and special teams," Pavlansky said. "I'm not surprised by what we were able to achieve tonight. I figured if we took away their run game … won the rushing battle, we'd win the game. Plus, we were faster on both sides of the ball."
Canfield was making only its second title game appearance. The Cardinals were runner-ups in 2005. Their title came only a few hours after neighboring South Range, located just seven miles south, took home its first Division V crown.

The Arbogast family of dealerships is pleased to sponsor your favorite sports on Press Pros.
Bloom-Carroll, on the other hand, made its deepest run in history after reaching the Division IV state semifinals in 2020 and 2021.
"Obviously, it didn't turn out the way we hoped, but these seniors set a new standard for Bloom-Carroll football that will never be forgotten," McKinney said.