South Range denied Ironton its third state title with big plays, physicality, and 564 yards of offense to win the Division V state title Friday at Canton.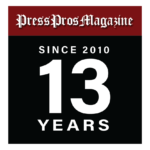 Canton, OH – Ironton was making its 11th appearance in the OHSAA state final game, seeking its third title (1979, '89, prior).
South Range, out of Canfield, Ohio (Mahoning County) was making just its first appearance, seeking its first title, and paid no attention to tradition, or inexperience on the big stage.  In fact, the Raiders played liked they were the ones who had been here for the 13th time, amassing 564 total yards, 225 on the ground and 339 in the air, to claim the 2022 Division V championship in the 51st annual state playoffs, 53-27.
But as good as South Range was, Ironton (15-1), who had stormed through the playoffs, outscoring five previous opponents 203-42, turned out to be its own worst enemy.
They allowed South Range early confidence and momentum through its run game, a physical advantage that Ironton had claimed throughout the year.
They allowed too many big plays, and simply had too few of their own.  The Tigers had 389 yards, but had to throw for all but for 46 of that.
Two costly first half turnovers, a fumble and a blocked punt, gave South Range prime field position and the opportunity to score, and they took advantage of both.
And…too many penalties – 10 of them for 92 yards, including four unsportsmanlike conduct flags that denied Ironton an important score right before the half, and further cost the Tigers valuable field position and momentum.
"I thought there were other elements of the game that had a bigger impact,"  said Ironton coach Trevon Pendleton.  "But obviously you don't want that many penalties, and that kind of penalties, in a game like this."
Amen, and amen!
But first, credit South Range for taking the opening kick and driving 90 yards in six plays (56 coming on a Shane Lindsrom catch and run) to score on a 7-yard run by quarterback Billy Skripac for a 7-0 lead.
Credit, too, Ironton for answering immediately.  On the first play of the ensening possession, Tiger quarterback Tayden Carpenter hooked up with receiver Lincoln Barnes on a 66-yard scoring play at 8:13 of the quarter to tie it, 7-7.
South Range immediately took advantage of one of those Ironton turnovers, a fumble, to score on a 20-yard pass from Skripac to JD Crouse and go up 14-7.
But at 11:14 of the second quarter, South Range's Bailey Ryan blocked an Ironton punt to set up the Raiders in point blank range of the Ironton goal line.  A moment later Skripac ran it in to go up two scores, 20-7, after a missed PAT.
South Range's defense was beginning to find its mojo, stopping Ironton's run game, and all but denied it for the rest of the game – just 46 yards on 21 runs.  Ironton couldn't make a first down, punted it away, and with 8:56 left in the second quarter, Skripac scored his third touchdown on an 8-yard run to put the Raiders ahead, 26-7.
Ironton regrouped, scoring on a 31-yard pass from Carpenter to teammate Ty Perkins at 5:19 to cut the deficit to 26-14, and Ironton had life.
But again, South Range answered Ironton's score with another score of its own, a 31-yard bolt by Blake Ewert (19 carries, 143 yards) to put the Raiders back up by three scores, 32-14, at halftime.
But penalties began to hurt.  Ironton was denied a 58-yard pitch-and-catch touchdown from Carpenter to Shaun Terry with a block in the back.
A Ty Perkins unsportsmanlike penalty gave South Range some of that valuable field position that they quickly turned into a touchdown.
Down 18 at the half, Ironton looked to regroup and score quickly with the second half kickoff.
They moved the ball into South Range territory, but could not score and surrendered possession to South Range, which struck quickly on Skirpac's 65-yard pitch-and-catch touchdown to Shane Lindsrom – his second crushing play of the game – for a 39-14 margin.
Ironton answered two minutes later on a 7-yard pass from Carpenter to Amari Felder, to again give themselves hope…39-21.
But South Range paid no attention to attempts to slow down both the run, or the pass, and scored at 7:47 of the fourth quarter and pushed the deficit back to 46-21.
Time was running out on Ironton when Ty Perkins scored on a beautiful 27 yard reception over a pair of South Range defenders at 3:29;  and again…South Range ran the ball right through the Ironton front on their final possession to kill clock, and the hopes of the Tigers.  Reserve running back Aidan Dominguez rubbed salt in the wound with a 3-yard run with 90 seconds left to conclude the scoring, 53-27.
Afterwards, South Range coach Dan Yeagly (28 years, 242-75 as coach of the Raiders) admitted, "This is going to take a while to sink in," referring to the Raiders' first football title, in just their first appearance.  "I want to thank my seniors,"  he added.
"But hats off to Ironton.  They're very-well coached, and it was a hard-fought battle."
It was long battle, as well, thanks to a total of 61 passes, and television, of course.  The game lasted 3 hours and 6 minutes.
But it wasn't all through the air, as South Range perhaps surprised Ironton with its dominance in the run game — 225 yards, five rushing touchdowns — to just 46 rushing yards for Ironton, and no touchdowns.
"We wanted to establish some balance,"  said Yeagly.  "We wanted to get their defense on their heels, and we were able to get our run game going."
Ironton quarterback Tayden Carpenter gave as game a performance in a losing effort as you could have asked for.  Carpenter, a 6'0″ senior, completed 23 of 36 for three touchdowns, while being harrassed all afternoon and sacked three times.  South Range's physical play was an obvious element in the game.
"Especially with our defense," said quarterback Skripac.  "Looking back at the season now, I'd say we're definitely the most physical Division V team in the state.  And when you look at Ironton, that says something, because they're really big, they pass the vision check, and to have multiple commits to Division I. you know they're physical, as well.  But when the Raiders play as a team, we're the most physical team in the state."
Trevon Pendleton handled the disappointment with class, but was clearly disappointed to come away empty in his third trip to the Final game.
"Well, I'm really proud of our seniors, because some of the things they've battled year after year is so impressive,"  he began.  "Their work, and their example in football and in the classroom has helped make me a better person.  So I'm really grateful for them."
As to the impact of the big plays, and especially the 92 yards in penalties…………
"We dug ourselves a hole, and sometimes stuff happens on the field when you play from behind the whole game,"  he added. "Unfortunately that happened, and ultimately it falls on my shoulders, and I feel really bad that I couldn't get it done for these kids.
"Some of it comes from playing a good opponent.  And a majority of the penalties, especially the ones there at the end, were what we call 'unforced errors', dead-ball penalties.  But yeah, 10 penalties is very hard to overcome in a big game.  There are some stats here that are more indicative of the outcome of the game, but you never want to see that, as well."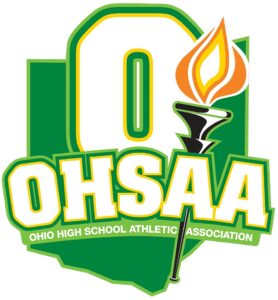 South Range finished the year with a perfect 16-0 record, made galvanized by the state's biggest trophy, and what Dan Yeagly said, "this will mean more to them years from now."
"Right now, today, we had fun.  That's the whole idea of the game is to have fun.  But years from now the meaning of what they accomplished will be even bigger as these young men become better men, husbands, and fathers."
And there's no trophy that big, that good, or that significant!