There's an old saying that goes…if you've got time to spare, go by air.  But flying isn't that glib anymore, that leisurely, and surely isn't a model of consistency for how to run a business.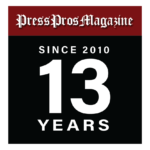 Washington, DC – Barring a miracle Press Pros will not be there to cover the opening game of the 2022 OHSAA state football finals later this evening, in Canton.  Not that we didn't plan to.
No, we won't even be in Stark County until sometime about an hour after kickoff between Akron Hoban and Toledo Central Catholic, due to our being in Durham, North Carolina last night to cover Ohio State and Duke…via American Airlines.
When I say 'via' I do so tongue and cheek, because American was late getting out of Columbus Wednesday morning, late to make our connection in Washington…and had it not been the misfortune of those on the connecting flight out of Washington that made 75 other people late for their day's activities, we probably wouldn't have made tip-off, at all.
Ah, but that's just a freak occurrence, right?  Can't happen two days in a row, you say.
Like a scene from the movie Groundhog Day the very same thing happened when we left Raleigh-Durham airport at 8 am this morning, to connect in Washington, and onto Columbus, scheduled to arrive in Columbus at noon.
The originating flight was almost an hour late due to a repair to the airplane.
It's a 48 minute flight to Washington from Raleigh-Durham, but it took us an hour and twenty minutes because they were busy on the ground (translation:  late) and there was no place to land, or gates to park.  When we did get on the ground we had 20 minutes to make the connection…but we couldn't get to the gate for 42 minutes because another plane at the gate was waiting for two late passengers.
Question:  When have you ever been late for a flight by 40 minutes and they held the plane for you?  Well that's what they told us, apologizing with a smirk, probably.  You can't really tell.  "This couldn't be helped,"  we were told by an American worker when we finally got to the gate, which prompted me to recall George Constanza's famous line from Seinfeld:  "It's not a lie if YOU believe it!"
The litany of lies began to stack up, starting with the one on the originating flight when they said that overhead bags were too big for the overhead bins.  On the connecting flight – same size plane – the same bags were allowed.  Upon inspection, the overhead bins were exactly the same.
"We're really sorry about your inconvenience,"  a representative at American service told us in Washington;  but that's a lie, too.  Because it happens so often, they're accustomed to it.  They're far more concerned about it being a smoke-free facility and using paper straws in the restaurants than efficiency.
For instance, I asked one of the flight attendants on the plane out of Raleigh-Durham if we were circling the airport in Washington.  "No,"  she answered.  "We weren't informed that we're in a holding pattern."  Apparently she's never looked out the window – can't tell when she' flying in a circle.
Again, finally on the ground in Washington we were told by a young man at the service desk that "we've been crazy busy."  Really?  And why would you not anticipate that, knowing it's a holiday season?  He said it with a big, broad grin, further fueling my suspicion that he really didn't care if people got to their destination, their work, or their connection on time.  It's just another day at the office.
"You know, it's really not that funny,"  I advised him.  The big, broad smile disappeared immediately.
By the way, there was no mention of compensation…because times are tough.  They're struggling to make ends meet if you read the post-Covid propaganda – while every seat is filled, and every flight is oversold to ensure profitability.
He told us…"The next flight to Columbus doesn't leave until 3:30 pm."
Which is odd, because you'd think between two cities (a large state capital and the nation's capital) there would be more than two flights a day.  I would imagine there would be ample business, say…if there was a flight available every two hours!
But in the meantime the flights are full, the gates are full, the restaurants are full…the coffers are full.  Just the way they like it, without respect for some poor schmuck who needs to be in Canton at 5 pm – who trusts the professionalism of the airline monopolies to get him there.
So, here sits Bruce Hooley and me, staring at a big colorful ad in the gate area about flying to the Bahamas for that stress-free getaway:  "That no one one deserves more than you."
It's not a lie…if you believe it.