Western Michigan University was the perfect medicine for what ailed the University of Dayton Flyers during a three-game losing streak and UD took advantage of its underwhelming prey for a 67-47 victory Wednesday night in UD Arena.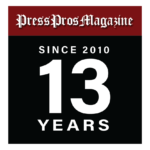 DAYTON — No Malachi Smith? No Kobe Elvis? No problem.
That's because the University of Dayton basketball team, faced with the challenge of expunging a three-game losing streak, were matched against an inferior foe.
And the Flyers took advantage of it, whipping Western Michigan, 67-47, Wednesday night in UD Arena.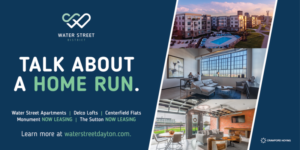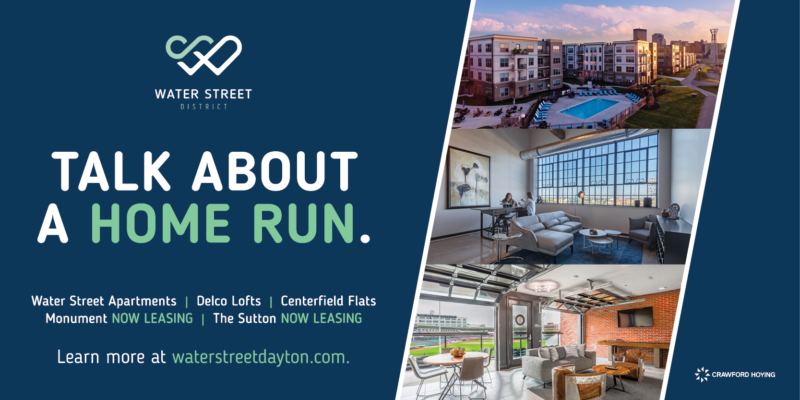 Oh, there were moments.
The Flyers jumped to a 16-3 lead in the first nine minutes. Western Michigan (2-and-6) made only one basket and was afforded only seven shots.
And that lead expanded to 19 points, 27-8 with eight minutes left in the half.
Then it was almost deja vu all over again, a flashback to when the Flyers frittered away first-half double digit leads to UNLV, North Carolina State and Brigham Young.
With eight minutes left, the Broncos crept to within eight at 48-40 and another second half collapse was so close the Flyer Faithful could sniff it.
But this time the Flyers responded positively and with a flair. They went on a 19-4 breakaway and pulled away, 67-44, with 2 1/2 minutes left and coach Anthony Grant emptied his bench. . .what there was of it.
Before the game, point guard Malachi Smith stood at mid-court on crutches with a bulky boot on his left foot as he watched the pre-game lay-up line. And Kobe Elvis stood next to him, leaning on two canes to take the pressure off an injured knee.
With Smith and Elvis out, the Flyers decided to play the inside game, utilize the big boys, DaRon Holmes II and Toumani Camara.
Did it work? Did it ever. The two combined for 41 points, 24 for Holmes and 17 for Camara. They combined for 15 of 20 shooting, 8 for 12 by Holmes and 7 for 8 by Camara.
And Camara, 1 for 15 on three-pointers for the season, buried the two treys he tried Wednesday.

"It was frustrating for me," said Camara of his 14 misses. "It (three-point shooting) is something I work on and it was frustrating to not see them fall early in the season. I still need to work on it."
And the inside game?
"Right now, I think our strength is really going inside," said Camara. "And if we see options, me and Deuce (Holmes) are pretty good passers."
Neither needed to do much passing on this night. They claimed the basket area like squatter's and Holmes spent more time on the foul-line than a Christmas shopper spends in line waiting to get purchases gift wrapped.
The physical Broncos tried everything they could to stop Holmes, including nearly turning him into the Venus de Milo by chopping off his arms. WMU was whistled for 23 fouls, 11 that sent Holmes to the stripe.
He made only 8 of 14 free throws and was asked what it was like creating a path to the foul line.
"It felt good, but a little frustrating, one for two a lot like a coin toss," he said. "I started to figure it out a little towards the end. It is more about locking in. I shoot a lot of 'em in practice. So it is more mental, being able to breathe and take my time."
But you swished your last two, right? Holmes broke into a smile and said, "Yes, sir. I did."
But when he roamed near the basket, the property was his, despite double and triple teams.
"Deuce is seeing a lot of different coverages," said Grant. "When you are the main focus of the scouting report. . .last year when he was a freshman early, a lot of people didn't know who he was and he went through his growing pains early.
"This year, he is in a completely different role where he is the No. 1 guy on every scouting report coming into a game," Grant added. "He has to make those adjustments and I think he is. It is eight games in and with every game he is learning. His growth will be steady and he hasn't scratched the surface of his potential of where he will be."
With Smith and Elvis watching from the sideline chairs, the point guard duties landed in Mongolia, to true freshman Mike Sharavjamts. He made only 2 of 9 shots and missed all five three-point heaves, but he ran the show adequately with eight assists. But he had five turnovers.
"He is progressing really well," said Grant. "For a freshman he has had to play multiple positions for us. He's played three different positions that require different things. For a freshman to be able to do that is really rare.
"He has a really high basketball IQ and he plays the game with really good poise," Grant added. "And that breeds confidence in other guys on the floor because of that poise. I thought today, playing 34 minutes as the primary ball handler against a physical team, he did a really good job. . .and for now he is going to have to assume that role."
Nearly lost in the babble about injuries, play on the blocks and point guard pecking order, was the performance of a guy who played 30 minutes and took one shot. . .and made it.

Shooting was not R.J. Blakney's duty on this night. His assignment was to stop the nation's eighth highest scorer, 6-foot-1 guard Lamar Norman. He came into the game averaging 21.7 points and averaging 3.7 treys a game, sixth best in the U.S.
Blakney stayed close to him, as if they were dancing cheek-to-cheek. Norman scored 10 points, all in the first half, and was 4 for 10, 2 for 8 from three.
"R.J. did a great job on him," said Grant. "He (Norman) is a pretty dynamic scorer, he can get his shots and make them. R.J. made it difficult for him. R.J. did a great job of understanding the assignment on him."