Hoping to score an eye-opening upset on the road, Ohio State instead found that it still has a ways to go before having the poise and precision necessary to knock off a Top 25 opponent on its turf.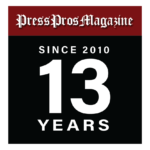 Durham, NC – All the maturity and experience Ohio State squeezed out of a Thanksgiving week gauntlet of games at the Maui Invitational hinted that perhaps the Buckeyes were already ready for prime time.
Paradise, though, is one thing.
Purgatory is another.
That's what Cameron Indoor Stadium has been for everyone from Ralph Sampson to Michael Jordan to Tim Duncan, and enough of that old intimidating magic remained Wednesday for No. 17 Duke to inflict an 81-72 bruise on the newly-ranked No. 25 Buckeyes.
It's a different Duke mojo working now, of course, with legendary coach Mike Krzyzewski's presence limited to an array of banners commemorating his NCAA career record for victories and five national championships.
Whether his successor, and former player, John Scheyer will prove capable of carrying the baton with similar distinction is a long way from being determined.
But Scheyer starts four five-star freshman and had enough size in his lineup and among those who relieved to tilt the outcome away from OSU when it tried to rally from a 10-point halftime deficit.
"Their size was a problem for us," OSU's Justice Sueing said. "They killed us on the boards tonight. Everyone saw it. That's something we have to look at, how to become a better rebounding team."
What Sueing felt, really didn't materialize, at least not if you believe the statistics, which said Duke emerged with only a 34-31 edge on the glass despite 7-1 Derrick Lively and 7-0 Kyle Filipowski playing together all night.
But what Sueing felt was real, because the toll of Duke's size did weigh on the Buckeyes, with Lively and Filipowski combining for 27 points and 12 rebounds and 6-10 Ryan Young coming off the bench to contribute 10 more points and five additional rebounds.
"It made it difficult for us to run offense," OSU coach Chris Holtmann said. "They really pressured us. That was the hard part. We had a really clean offensive game the last time out. This was not nearly as clean an offensive game for us."
No, it wasn't, not with Duke's size retarding advances to the rim early and not with the Cameron Crazies howling at every Ohio State miscue.
Senior transfer Isaac Likekele's airball three-pointer in the first half sent the Duke student section into delirium and made him a target all night, with the rowdies at one point bluntly serenading Likekele, "You can't shoot! You can't shoot!"
The Buckeyes stiff-armed the intimidation at first and broke in front, hanging evenly as Duke found its footing. But late in the first half, the Blue Devils quickly expanded a 29-25 lead to 34-25 when Lively gained a pair of gift free throws off a phantom call and Brice Sensabaugh's turnover fed a transition triple at the other end.
OSU had 10 of its 16 turnovers in the first half, leading to 18 Duke points.
"We had some tough turnovers in the first half that led to some runs," OSU's Zed Key said. "We have to take care of the ball better and rebound better. I take that on me. I wasn't good there."
No OSU player of import struggled more than freshman Brice Sensabaugh, who showed none of the certainly he'd displayed in scoring in double figures each of his first six games
Sensabaugh was pressed into action early when Sueing gained two personals in the first three minutes, and finished with just four points, three turnovers and one rebound.
Sean McNeil, who found his outside shooting stroke in Maui, also struggled, going just 2-of-7 on three-point attempts, with several crushing misses late when OSU was in range of a comeback.
McNeil, though, may have been unnerved by his father, Jeff, suffering a cardiac episode midway through the first half in the bleachers behind the Ohio Sate bench.
Paramedics attended to McNeil and transported him to the Duke Medical Center, where an OSU official said he was resting in stable condition as the game ended.
Sueing scored nine of his 12 points and Key 17 of his 21 in the second half to give the Buckeyes (5-2) hope.
Sueing's three-point play at 9:25 and then assist to Key, when double-teamed on OSU's next trip, cut Duke's lead to 59-54.
But Sueing, scrambling to offer defensive help in the post, was late to close on Jeremy Roach at the other end and his triple blunted the Buckeyes' advance.
OSU stubbornly stayed in range, pulling as close as six three more times over the next five minutes, and got within five when McNeil finally hit from beyond the arc at 3:04.
But Filipowski spun away from Sueing in the post for a three-point play right after that, Duke got three cracks at scoring its next trip when Ohio State couldn't track rebounds or loose balls.
"They had a lot of plays that I felt gave them a boost in the flow of their offense and their game," Sueing said. "The more we can keep teams from having an impact on the boards, the more impact that will have on our season."
That's what Holtmann hopes, that the short-term frustration of a loss to a quality opponent on the road in one of college basketball's most difficult environments will pay dividends later in hornets' nests like Bloomington, East Lansing and Ann Arbor.
"I did not think our decision making was what it needed to be," Holtmann said. "We had turnovers across the board…post-play turnovers, turnovers from some of our young kids. That's obviously something we need to clear up.
"This was a great environment. I love playing on the road at this time of year in hostile environments. I think it gets you better. I think it's going to be really important for us."