As much as we've ever been able to say, this week's state football finals promise compelling matchups that might be as good, as memorable, as any from the past decade.  It starts locally, with Marion Local vs. Kirtland, but it hardly ends there for the die-hard football fan.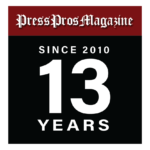 There were a handful of emails to the site on Monday, a couple of texts from out of the area, and even my neighbor walked across the backyard last night to ask, "What are the best football games at the state tournament this weekend?"  Or better, "Who's going to win?"
I love my neighbor Phil, who works as hard as any human I've ever met;  and his weekend revolves around watching football.  He's a big Ohio State and Bengals fan, of course, but also well aware of, and interested in, local teams playing for an OHSAA title this weekend in Canton.
"They're all going to be good…every one of them,"  I shared with him.  And honestly, unlike any recent tournament I can recall, I'm saying the same thing to you as you read.  I expect every one of the seven divisions to have a compelling overtone, and outcome.  I think they'll all be games that people talk about until next football season, and in a couple of cases…for years to come, like the Coldwater-Youngstown Mooney game from 2007 — 28 to 27, Coldwater!
So yes, starting with Marion Local and Kirtland…I think this is the game that highlights the 2022 tournament.  It's one that people have been talking about since it was announced that both Marion and Kirtland would be in Division VI this year, and that both would be loaded, talent-wise, for an anticipated showdown.  Marion has given up only 33 points all year, playing in the state's most competitive football conference, and owns 11 shutouts among its 15 wins.  Kirtland is not far behind, having given up 62 points with six shutouts.  They're both undefeated. They've met three times previously and Kirtland has won twice, but Marion has been competitive in both losses, while winning in 2017 by a 34-11 score.  It's not hard to imagine, too, that since Marion now owns the all-time record for titles won by a team (12), that Kirtland has its sights set on someday taking over that distinction.  The Hornets presently have won six times, and appear this year in the title game for a sixth consecutive year.
A second game that I point to, locally, is the rematch of New Bremen and Warren JFK, who met in 2020 with New Bremen surprising JFK to win its first Division VII title, 31-0.  Saturday's rematch gets high attention because New Bremen simply outplayed JFK in 2020 — the Cardinals were more physical, more athletic, and left the Eagles red-faced when they claimed the runner-up trophy.  Now they meet again with JFK being the state's No. 1 team in D-VII, and New Bremen ranked No. 7.  Looking a bit deeper, it's uncanny how much the two teams resemble what they were back then.  JFK was heavily favored, and had no idea that Bremen would have the kind of impact players that showed up — Mitchell Hays, Daniel Homan, Hunter Schaefer, and a sophomore at the time, David Homan.  Now David Homan and Hunter Schaefer are back, and coming off one of the semi-final round's most talked-about wins, New Bremen's come-from-behind effort against Lima Central Catholic.  Stay tuned for this one.
I saw last year's Division I final between Springfield and Lakewood St. Ed, and while St. Ed won that game by a comfortable margin, the game itself was never that comfortable for the five-time champion Eagles.  After seeing Springfield take down Moeller last Friday, I'm predicting that it won't be comfortable again, either.  St. Ed will be bigger, deeper, and largely more experienced.  They'll run the ball and pound the smaller Springfield interior front.  But Springfield quarterback Bryce Schondelmyer has a bevy of receivers who are as quick and sure-handed as anyone playing in the tournament.  And no one…repeat no one…can defend the forward pass for the entire game without at some point slipping, falling, or blowing a coverage.  This is a rematch of 14-1 Springfield vs. 15-1 Lakewood that Springfield is very hungry for, and has nothing to lose.  They're going to attack from the opening kickoff, and keep the pressure on St Ed's defense all night.  Will they win?  After seeing them play Moeller I'll say…if Springfield does lose, St. Ed will go home with a lot of black and blue as an accent to the trophy.  Springfield is going to hit.  They'll make them earn it.
Another game of extreme interest will be the Ironton vs. South Range game in Division V.  Ironton is undefeated, ranked No. 1, and South Range is undefeated, and ranked No. 2.  Ironton also has the poor distinction of having been to the championship game something like eight times and only winning twice, so there's plenty of motivation.  They take a lot of pride in Ironton football down along the Ohio River, and the 38-0 shellacking the Tigers took against Kirtland in 2020 was a bitter, bitter pill to swallow — their second loss in as many efforts against the Hornets.  South Range is a program that claims some very impressive wins this year over good football teams — not the least of which included Cardinal Mooney, 34-6, and Liberty Center, the team that knocked out Coldwater, 35-0.  We saw them earlier in the fall, and will share that they're as fundamentally sound in all phases of the game as any team we've seen.  Having grown up outside of Ironton, I can assure that a lot of Lawrence County will travel to see this one, and bank on what they believe to be one of the best collection of Tiger football players in the program's history.  And no school has ever wanted it more, believe it.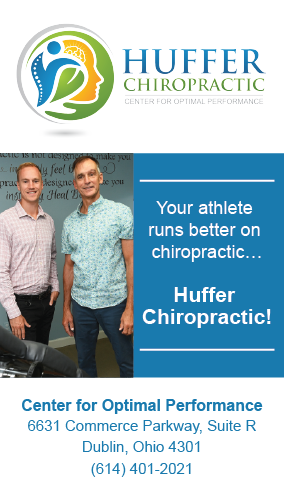 The others…Akron Hoban v. Toledo Central Catholic (Div. II), Bloom Carroll v. Canfield (Div. III), and Glenville v. Wyoming (Div. IV), will be no less competitive for the fact that the athleticism of this year's tournament is simply off the charts.  Every team has superior speed to previous years, and of course we're raising 'em bigger and stronger, as well.  Bloom Carroll, the team that knocked out Tipp City last week, averaged 270 pounds along its offensive line.
We hope you'll follow our written coverage, and some special video posts — the Huddle Show and First Person — produced at the tournament.
As always, the presenting sponsor of the OHSAA state football tournament, since 2012, is The Spot Restaurant, in Sidney;  and our thanks again to owner Michael Jannides and the staff for their continuing support of Press Pros' coverage of the championships.