UD was ranked No. 21 in the country before a loss at UNLV in Las Vegas. The Flyers were favored in all three Battle 4 Atlantis games.  With four losses in their last five games, the Flyers have disappeared from the rankings.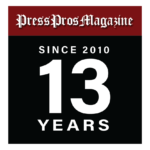 DAYTON — The University of Dayton basketball team is at a fork in the road. And it isn't like Yogi Berra once said, "When you come to a fork in the road, take it."
This two-pronged fork offers the Flyers a road that continues on their current path toward a massively disappointing season or a path to a quick recovery from what ails them.
The first step is Wednesday night when the Flyers return to the friendly and cozy University of Dayton Arena for a game against Western Michigan from the Mid-American Conference.
It should soothe what ails the Flyers. Western Michigan is 2-5 and on a three-game losing streak to Rice (96-88), Georgia Southern (63-57) and Cleveland State (71-48).
WMU's two wins were against a couple of burnt marshmallows, something called Goshen (Ind.) College (90-62) and Houston Christian (90-84).
Goshen College is a 950-student Mennonite Liberal Arts school that competes in the NAIA. Houston Christian, former known as Houston Baptist, is an NCAA Division I school participating in the Southland Conference.
The Flyers, too, are on a three-game losing streak, but their defeats in the Battle 4 Atlantis tournament came against well-known programs — Wisconsin, North Carolina State and Brigham Young.
UD was ranked No. 21 in the country before a loss at UNLV in Las Vegas. After a win at home against Robert Morris, the Flyers were favored in all three Battle 4 Atlantis games.
With four losses in their last five games, the Flyers have disappeared from the rankings.
The Flyers will play Western Michigan with two starters missing, point guard Malachi Smith and forward/guard Kobe Elvis. Smith was carried off after crashing to the floor driving the basket in the last minute of regulation against BYU, a game they lost in overtime after leading by 23 in the first half. Elvis injured a knee early in the second half.
And it most likely will be for more than one game for both.
Coach Anthony Grant, usually tighter than a life vest when talking about injuries, was candid this week on his weekly show with Larry Hansgen.
"I don't know anything in terms of the amount of time or anything yet," said Grant. "As of right now, they're both on crutches and unavailable at this time. Moving forward, we've got to plan to be without them. Hopefully, we'll know more within the next few days."
Smith missed most of the pre-season practices and the first three games of the season with a right ankle injury. This time he injured his left ankle.
So what is throwing a black curtain over the once-promising season.
Start with a long list of injuries and illnesses that have ravaged the Flyers. Then there are turnovers, poor marksmanship from three-point territory, defensive lapses and a penchant for difficulties running the offense that has led to numerous shot clock violations.

With Smith missing so much time, and most likely going to miss more time, the Flyers are susceptible to turning the ball over — 24 against UNLV, 17 against Wisconsin, 16 against NC State and 13 against BYU.
And when the Flyers shoot three-pointers, they go up with a wing on a prayer and the prayers are seldom answered. They were 13 for 58 in The Bahamas. That's 22.4%, fairly close to their season percentage of 26.8%, 304th in the country out of 350 schools playing Division I basketball.
R.J. Blakney is 0 for 11 in his last five games and Smith is 0 for 9 and Toumani Camara is 1 for 15. The only snipers are Mustapha Amzil (12-28, 42.9% and Mike Sharajamts (13-3, 41.9%).
Subtract Amzil and Mongolian Mike and the rest of the team is 16 for 94 for 17%.
As former Miami University coach Charlie Coles once said, "If my guys on my team fell out of a boat, they wouldn't hit water."
As usual, Grant was like the comic strip, 'The Brighter Side,' in his assessment of his team's play in The Bahamas.
"I think we definitely got better," said Grant. "I think we learned a lot about ourselves as a team. We would have liked to have won the tournament, would have liked to have had the chance to go 2-1, but that wasn't our fate."
Their fate was injuries, turnovers, defensive lapses and three-point misfires, all facets the Flyers must clean up to regain some fading faith from The Flyer Faithful.