In the past two decades I've seen some things change with the state tournament, mostly relative to the people you see, as well as those you don't see anymore. And whoever believed that one day it would be so easy not to go at all?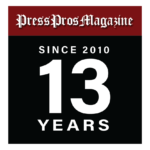 It was in 2000 when I first went to the OHSAA state football tournament…to see Piqua play in the Division II final against Olmsted Falls.
Piqua didn't win that game…lost, in fact, 21-0 to a better football team that outgained them 242 to 84 in total yards.
This will make you feel old, but here's some names from that Piqua team: Jimmie Sherry, Tyler Haines, John Pearson, Scott Foster…and Quinn Pitcock!
In 2006 I went again and saw Piqua win, 26-7, over Pickerington Central. You might say they played a lot better, gaining 246 yards on the ground, thanks to touchdown runs by Brandon Saine of 80, 52, and 29 yards on a cold, snowy night in Massillon.
That was a good Piqua team, maybe the best Piqua team ever…with Saine, Justin Hemm, Pete and David Rolf, Phil Collier, and Dusty Snyder. They finished 13-2 for the year, losing early in the season to Grove City, and in their final regular season game to Northmont. But they caught fire in the playoffs, and that's when you need it.
The state tournament became a yearly habit after 2006, and the list of teams, great games, and great players seen since would take books to list.
And as fate would have it, I've been around for most of the miraculous legacy of the Marion Local Flyers. And while you remember a lot about their 12 titles since 2000 – and their 12-3 record in the title game – what I remember most was meeting a man in 2005 from southern Ohio who had been to every state tournament since its inception back in the 70s.
His name was Jim Massey, and he and a group of friends would hop in a tricked-out conversion van every weekend and travel the state to watch high school football – someone, someplace different every weekend – just for the fun of it. In fact, Massey had somehow met former Bengals assistant Jim Lippincott, who had coached at Marion Local years before, and was the first to tell him about a young coach from Mercer County named Tim Goodwin, after Goodwin had won back-to-back titles in 2000 and '01.
Massey knew Ohio high school football so well that he predicted to me at the regional final in 2006 that Piqua would not only get to Massillon for the Div. II Final, but probably win it, as well.
Because of Jim I began to pay closer attention to the tournament, and the people who were there – those who lived all over Ohio, but still made Canton and Massillon a priority. It was their vacation – their passion. They would hole up four to a room in some $50 hotel for the weekend, eat cheap, drink cheaper, and even take notes on what they saw. Some were coaches, some were ex-coaches. Many were just knowledgeable;  as knowledgeable as a lot of coaches.
But in the twenty years since there have been changes – lots of changes.  You don't see so many of those people at the state tournament anymore.  For one, they belonged to a whole different generation and culture of adult football interest.
Two, there aren't any $50 hotels anymore that allow you to stay four to a room.
Three, it's no longer Massillon and Canton, just Canton; and walk-ups can't buy a ticket now.  You have to go online.
Four, why go at all when you can stay at home and watch the games on television? Back in the day the Division I final at old Fawcett Stadium in Canton would draw 20,000 people. It's half that now on an average year. And when Marion Local won its OHSAA record twelfth title last year the announced attendance was just 4,617.
I don't exactly remember the first year they televised the tournament, but several years ago I asked then-commissioner Dan Ross if he was concerned about television making the event easy to avoid…to just stay home and watch it instead of being there.
He said to me, "If people aren't coming in person we have to find another revenue source. Television is the obvious choice."
That's true, but it's notable to mention that Ross was also concerned about the environment of the tournament when those same people chose not to watch in person. He loved a good show!  To the old question: Is it still an event if no one shows up to watch?  Or even, does a tree in the forest make noise when it falls…if there's no one there to hear it?
Without question the OHSAA has done a marvelous job through the years of making the state tournaments the event of a lifetime for participating athletes. Nothing will ever take the place of 13,000 people in St. John Arena to watch the basketball finals, or the almost-18,000 who jammed the Schott a decade ago to see Upper Sandusky and Jon Diebler play Dunbar.
But this is a different day, and a culture where convenience is the byword; and if something's not a convenient, there's plenty of other options that are.
For instance, when the football finals were moved back to Stark County after three years in Columbus (2014,'15, and '16) a lot of people were unhappy about having to drive the extra miles from the far points of the state to get there. Some have never come back!
The same can be said for the basketball tournament now being played in Dayton, instead of Columbus; or the baseball tournament now played in Akron.
People write to Press Pros all the time and say that every state tournament should be played in Columbus…to make it easier for people to come.
But Columbus never embraced the football tournament in the way people in Stark County did.  Local businesses didn't care, and people from the suburbs didn't come to watch.  It was an Ohio State market, and five thousand people in a place as big as Ohio Stadium looked like a meeting of the ushers, and it didn't justify the expense to the OHSAA.
Six thousand in Value City Arena didn't make for a great tournament environment, either.
Bottom line, a lot of people stay home and watch it on TV now, but the tournaments, in my eyes, are exactly where they should be – where they're appreciated most.
There aren't many Masseys, Roger Burchams, and Dean Blankenships anymore – men who planned their vacation time around three days at the tournament to overload on high school sports.
And there certainly aren't many who make it their hobby to know as much about Ohio football as Jim Massey did.  Ask him about Steubenville, Grove City, Colerain, or Glenville? Jim could tell you something about them all.
Now, it's a more complex world, with a diminishing demand for Friday night lights, centered around family, friends, and the specific school community.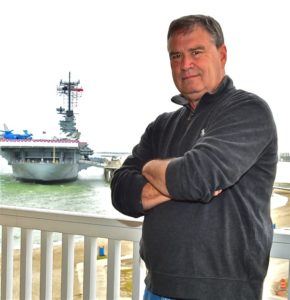 For the most part the people in Stark County still love their football, the state tournament tradition, and do their best to make Canton a special place to be on tournament weekend. The games are still front page in the local paper, and hotels and restaurants still make a lasting impression.
But the crowds are different, smaller, and proprietary to the participating schools. You don't have the walk-up patrons like you had in the days of the Massey gang, who just wanted to watch and come home at the end of the day smelling like football.  Now they watch it on Channel 1.
Which is foreign to me, because I still like an 'event', what former executive director Jerry Snodgrass used to call the 'crown jewel' of the OHSAA.  I still believe it's better to be in the woods when that tree falls.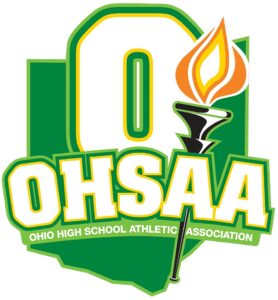 Truthfully, I hate that it's on TV at all, because I equate television with a lot of things that aren't fit for anyone to see.  And I'm not alone.
It's fading – a memory of days gone by to just smile about, but still, there are a few.
A few of us who still believe…..
The State Tournament is better in person!