In a thrilling Division I state semi-final, Arcanum transfer Bryce Schondelmyer threw for 256 yards and four touchdowns to push Springfield past #1-ranked Moeller and on to the Division I title game for a second year in a row.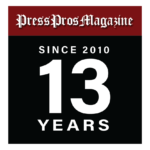 Piqua, OH – Springfield quarterback Bryce Schondelmyer had a look of disbelief afterwards as he talked about the reality of throwing for 256 yards, four touchdowns, and guiding the Springfield Wildcats past Archbishop Moeller in Friday's Division I semi-final game at Piqua's Alexander Stadium…and on to an expected rematch with Lakewood St. Ed next week in the OHSAA Division I final.
"We have a very gritty team,"  he explained.  "And it's been a while since we've been in a tight game like this.  This game was up and down the whole time, like a roller-coaster ride, and our coaching staff had us prepared…told us they were going to make some plays.  That's an unbelievable football team (Moeller), and we just bounced back all night.  It ended up working out for us."
No novelist could have written or said it better than the senior transfer from Arcanum High School, who came to Springfield this past off-season looking for exactly that kind of challenge and opportunity to prove himself on high school football's biggest stage.  His 17 for 28 passing, 256 yards, and four touchdowns Friday left little doubt that he was as big as the task in a 28-24 Springfield win over favored Moeller.
Before a good crowd of nearly 6,500, the two teams slugged it out for four quarters, Springfield relying on the arm of Schondelmyer, while Moeller turned to featured running back Jordan Marshall.  Marshall would get his yards (162 on 28 carries), and score three times.  But in the end when they needed it most, it was Springfield's defense that came up as big as its quarterback, snuffing out an attempted Moeller comeback with 2:31 remaining on an interception by Tawfiq Jabbar.  With no timeouts remaining, Schondelmyer and the Wildcat offense simply ate the clock for the final two minutes before going into victory formation for the game's final two snaps.
Moeller opened the scoring with a ten-play drive on its opening possession, Marshall cashing in with a 1-yard run at 7:05 of the first quarter to give the Crusaders a quick 7-0 lead.
On its ensuing possession, Springfield quickly went three-and-out, then shanked a short punt to give Moeller good field position at the Springfield 48 yard line.  But the Wildcats' defense came up big for the first time in the game by denying  the Crusaders, taking the ball back on a change of possession, and by the start of the second quarter Schondelmyer and the 'Cats passing game was about to find its mojo.
At 7:37 of the second quarter Schondelmyer hooked up with receiver Shawn Thigpen for a highly-contested 17-yard catch in front of Moeller's Karson Hobbs, then spun away after the catch and stepped into the end zone to tie the score at 7-7 after the extra point.
Moeller answered on the next possession, Marshall scoring the second of his three touchdowns on an 8-yard run to retake the lead, 14-7.  It could have been much worse for Springfield!
For on the ensuing kickoff Springfield fumbled the kick on a fair catch attempt, and Moeller recovered in point-blank range of the Wildcats' goal line.  Again the 'Cats' defense stiffened, forcing Moeller to turn the ball over on downs, stopping the Crusaders on 4 and 1.
Schondelmyer went back to work with momentum in his pocket, courtesy of the defense;  and appeared to have struck gold quickly when he hit Thigpen in stride down the right sideline for what looked to be an apparent touchdown.  Thigpen made a miraculous one-hand grab of the ball, tucked it in and headed for the goal line…only to have the ball stripped by a Moeller defender, who recovered the fumble and momentum, for the moment, was lost.
However, Springfield's defense stiffened again for the final 2:30 of the first half and the two teams went to the locker room for the break with Moeller clinging to that 14-7 lead.
That lasted all of two minutes into the third quarter as Schondelmyer hooked up with Anthony Brown down the sideline in front of the Moeller bench for 32 yards and a touchdown to tie the score at 14-14.
With no further scoring in the third, the fourth quarter opened with Moeller punting to Springfield, the kick was fumbled and lost, and again Moeller had the ball inside the red zone at the 13 yard line.  It took Jordan Marshall one play and one carry of 13 yards to put Moeller ahead, again, 21-14, on his third touchdown of the game.
You don't win football games like this when you fumble punts and turn the ball over, but no one told Bryce Schondelmyer…who teamed up with Shawn Thigpen after an 8-play drive on the next possession to score on a ten-yard slant to tie the score again…21-21!
Moeller immediately answered on a following drive that stalled at the Springfield 25 yard line, with kicker Drew Mitchell connecting on a 42-yard field goal to retake the lead, 24-21, at 4:31 left in the game.
Again Schondelmyer and the 'Cats showed their toughness, as he immediately found Anthony Brown again for his second touchdown of the game, a 48-yard strike down the sideline at 4:01 to go ahead, 28-24.
Moeller, forced to speed things up, went to the air, but Jabbar came up with the interception that turned out the Crusaders' lights, and Schondelmyer – with one punctuating first down run by teammate Jayvin Norman – ate up the clock for the final 90 seconds.
As much as questions about the game itself, Bryce Schondelmyer was asked post-game about the decision to transfer, and the miracle journey that now has taken him to the spotlight of the next week's Division I championship game in Canton.
"It was a tough decision for our family to move,"  he said.  "But when they told me we were moving I was excited for it.  I'm kinda' speechless right now, because I've always wanted to play in a state championship, and it's unbelievable that we're going and I'll get that chance.  I can't wait for practice this week and to play next Friday night.  It probably wouldn't have happened without the move, it was a tough, but I just feel blessed – so blessed."
Coach Maurice Douglass couldn't say enough about his team, its resilience, and the cool efficiency of his senior quarterback.
"He's what every school wants in a quarterback,"  said Douglass.  "And I hope there's a Division I school (college) out there that will give this young man an opportunity.  He goes above and beyond, he's a gym rat, and he's a tremendous leader.  He's tough…he took some bad shots tonight, we dropped some balls, but he kept putting it on the numbers."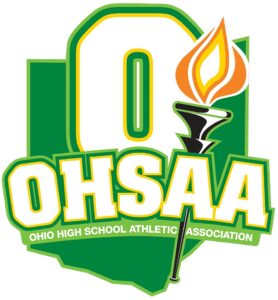 They'll get that anticipated rematch with St. Edward, as the Eagles knocked off Gahanna Lincoln in the other Division I semifinal, 31-7.
"Rematch,"  said Douglass, excitement rising in his voice.  "It's a family thing.  We've got some new members of the family now, kids like Bryce, and throughout the summer we've just built that bond and a brotherhood.  They're not just their brother's keeper, they're each other's brother's brother.  They're locked in, and once we lock in anything is possible."
And on November 25, at about 9:35 pm, nobody in Ohio was more convinced of that than Bryce Schondelmyer.
Nor was anyone more locked in!