Except for one series, the Wolverines played without star tailback Blake Corum.  But sophomore quarterback JJ McCarthy made up for that by throwing for 263 yards and three scores on just 12 completions to blow out Ohio State and cast the season into the dark unknown.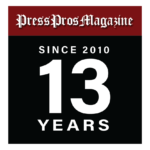 Columbus, OH – It was galling for Ohio State fans when Michigan quarterback JJ McCarthy, with the scoreboard clock ticking off the seconds, mocked them by turning toward the east grandstands by saluting and waving with a grin.
For Buckeye Nation, those awful memories of Tim Biakabutuku, Charles Woodson, Desmond Howard and all the rest of those Wolverines did when they grabbed "The Game'' and ran away with it.
And then they boldly planted their flag in the end zone. No, they really did that.
This wasn't supposed to happen. This was supposed to be a driven, angry and better Buckeyes team.
Instead, Ohio State gave up psyche-cracking touchdowns of 69, 75, 45, 75 and 85 yards and 530 yards in all in getting destroyed 45-23 before 106,787 on Saturday at Ohio Stadium.
It was Michigan's first victory here since 2000 – the toll was nine straight losses – and its most lopsided win here since 1976.
All that happened with the Wolverines playing without all-everything tailback Blake Corum for all but one series because of a balky left knee.
"When you looked at the first half, we were playing really well physically, especially up front,'' Buckeyes head coach Ryan Day said. "They had those two long (touchdown) plays. Then in the second half it was more of the same – too many big plays. I don't have the stats in front of me, but it was just way too many big plays.''
Day was asked what is next. It could be another date at the Rose Bowl.
The real question is what's next, as in 2023. His undefeated team, his program, was blown to smithereens.
"We'll figure out what is next,'' Day said. I don't know exactly what is next, right now. That's life at Ohio State. I certainly know what this game means to everybody. When you lose, it all comes back to me. I'm the head coach. That's what probably hurts the most.''
The joy ride is over for Day.
Social media was rife with posts ripping him. One compared him to John Cooper. Another said bring back Urban Meyer and all of his baggage, for crying out loud.
So, poof went the Buckeyes' plan of going to the Big Ten championship game and, unless every member of the College Football Playoff committee had a cable outage and didn't see this implosion well enough, maybe a chance to play for a national championship.
Quarterback CJ Stroud probably lost his shot of winning a Heisman Trophy. He appeared to be close to tears several times in the interview room with family members standing to his right.
"I don't think one game defines us,'' Stroud said. "I don't think this game defines this team.''
Asked about the CFP, he started out trying to make a case.
"I definitely think there is some opportunity for us to make the playoff, but this is the game, man, this is the one,'' he said. "This is the one that we really wanted during the 365 days of everyone laughing and talking. We started out strong in the first half, but laid an egg in the second half.''
Ohio State's invincibility against Michigan officially has gone away. Last season's pasting in Ann Arbor was not a fluke, after all.
And there's more to this than that. It sure did look like the Buckeyes lost their mojo, their competitiveness, as early as the third quarter.
The body language and results strongly suggested that.
Seventy-five- and 85-yard touchdown runs in the fourth quarterback by UM sophomore tailback Donovan Edwards looked like they came against a scout team that was told take it easy on the ballcarrier.
"We have to go back in and see what we did wrong and face it,'' defensive end JT Tuimoloau said. "We hurt ourselves out there.''
This had to be the very worst day of defensive coordinator Jim Knowles' career. He was hired to solve serious defensive problems and got a $1.9 million per year contract.
"That's just disheartening, obviously,'' Knowles said of the big plays. "I have to take the blame for that, and I should. You just got to do a better job at that. It's a story of explosive plays. We matched plays. Too many explosives. You take responsibility. That's all I can do and say, 'Hey, I didn't do a good enough job and I have to do better.''
Later, he said, "I think we were ready, but we failed – I failed – in the long run.''
Ohio State went into the locker room at halftime having to feel it was in decent shape leading 20-17 despite having given up a 69-yard touchdown to receiver Cornelius Johnson when cornerback Cam Brown whiffed on a tackle and a 75-yarder to Johnson on a blown coverage.
But the Wolverines socked the Buckeyes in the face on the first drive of the third quarter when the backup to the backup tight end Colston Loveland beat safety Lathan Ransom for a 45-yard touchdown to make it 24-20.
A perfect sign that Ohio State had lost focus came on its second possession of the half when a 24-yard reception by tailback Chip Trayanum to the UM 25-yard line was nullified by a holding penalty on guard Donovan Jackson and unsportsmanlike conduct penalty on tight end Gee Scott.
Just like last season, Stroud probably accepted way too much blame. He was 31-for-48 for 349 yards, two touchdowns and two interceptions. He had at least three passes dropped.
If this indeed is his final season, how does he view his legacy?
"That's a great question. Honestly, I don't know,'' he said. "Some people are going to say I never won a game. People are going to say I never won a Big Ten championship. I understand that. I just have to eat that, man. That's life.''
The game turned for good when McCarthy led a 15-play, 80-yard touchdown drive that ate 7 minutes, 51 seconds off the clock.
A pass interference flag on safety Ronnie Hickman put the ball at the 2. After a 1-yard loss, McCarthy ran it in for a 3-yard touchdown that made it 31-20.
In winning 11 games to get to this point, Ohio State always had problems with penalties. Yesterday, the damage was nine flags for 91 yards.
There was more failure on third down when Stroud overthrew tight end Cade Stover at the Michigan 9.
Noah Ruggles kicked a 27-yard field goal with 7:23 left in the quarter.
Eleven seconds later, Michigan showed them how it's done when Edwards turned a simple dive play into a 75-yard bomb of a touchdown.
It was 38-23.
Day was adamant that the Buckeyes were ready for this.
"I thought we had really good preparation,'' he said. "I thought we were building toward playing really well in this game. We were fighting there in the first half and I felt good going into the second half, but we just didn't execute in the second half. I thought we were playing hard and fighting.''
Competitive toughness was at the top of the team's agenda when it came to turning around last season's Michigan game.
"Emotionally, we came into this game swinging, but we came up short,'' he said. "I've got to get my mind wrapped around that and figure out why we didn't finish this the right way.''
Stroud was in another dimension mentally.
"Honestly, I don't know how to feel right now. It happened so fast,'' he said. "I don't know if this is my last game playing in the Shoe, but I've enjoyed every second of it. I've come a long way in my first game in the Shoe from being booed to everyone saying nice things about me. I think I've earned everybody's respect as time has gone on. I think I've fallen in love with Columbus, Ohio, and Buckeye Nation.''