Early turnovers stalled Tippecanoe's momentum and its undersized defense couldn't bear up against Bloom Carroll's massive offensive line in a 35-12 Division III state semifinal defeat.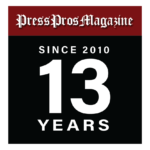 London, OH – The state football championship dream often ends when a team runs into something it hasn't seen before…an offensive style, a defensive scheme, perhaps a star player more talented than any previous opponent.
None of that brought an end to the best football season in Tippecanoe history Friday night at Bowlus Field. Instead, it was more of what Tipp had seen and conquered many times before.
Only this time, there was just way too much of it.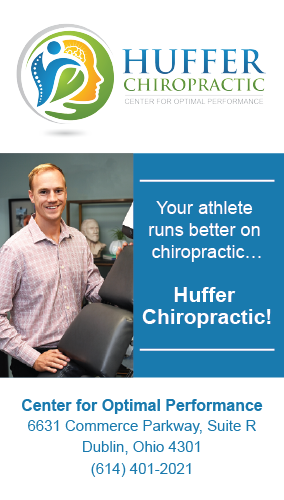 Undersized up front all season, Tipp ran into the gargantuan offensive line and physical run game of Bloom Carroll and could not compensate with the defensive speed and quickness that worked wonders for the Red Devils in winning the Region 12 championship.
The 35-12 loss in a state semifinal at Bowlus Field stops Tipp (13-2) one victory short of playing for the Division III state title next Friday at Tom Benson Hall of Fame Stadium in Canton, where Bloom Carroll (14-1) will play Canfield (14-1).
"They ran the ball on us the whole night and they did it well," said Josh Dietz, Tipp's leading tackler all season at linebacker, and one of just three starters the Devils returned this season. "We tried to find answers the whole night. We just came up short."
Immediate answers are often unavailable when an opposing line goes 265, 280, 250, 305, 330 across the front, with Tipp giving up 50 pounds or more per-man against that unit.
It found a way two weeks ago against Western Brown and last week against Hamilton Badin, both of which also had significant size advantages on both lines. But in those victories over higher-seeded opponents, Tipp was able to get key stops when necessary and give its high-powered offense a chance to counter.
Quarterback Liam Poronsky and his array of play-makers had considerable success against Bloom Carroll, but two early turnovers kept the Devils from scoring and their defense could not hold up.
"Offensively, we stopped ourselves," Poronsky said. "They didn't stop us. The only time they did, there were 20 seconds left in the half and they were sending eight or nine deep. We had no problem moving the ball. It wasn't them, it was us. We turned the ball over."
Bloom Carroll took the first Tipp fumble two yards from the end zone and drove 98 yards in 10 plays – all runs – without facing a third down.
The Devils drove back into Bloom Carroll territory, but fumbled at the 35 to trigger another all-run touchdown drive, this one that took 14 plays.
"We were moving the ball," Tipp coach Matt Burgbacher said. "We were doing exactly what we game-planned to do. And then we have the unfortunate fumble. That was tough. Them going 98 yards, that was tough.
"Then we get the ball back and we fumble again. We kind of shot ourselves in the foot there and put ourselves behind the eight ball. But our kids kept battling."
That's been Tipp's epitaph all season, driving it to a Miami Valley League division title with a comeback win over Piqua, and getting it to the state semifinal with comeback wins in the regional semis and finals.
But Bloom Carroll met that magic with sheer muscle, lining up in double-tight end formations, with two backs flanking quarterback Ethan Thanthanavong in shotgun formation and one of two tailbacks, Andrew Marshall or Dylan Armentrout behind him.
Armentrout ran 30 times for 250 yards and scored touchdowns on runs of eight, seven and 75 yards, while Chase Plantz scored from the two- and seven-yard lines.
"It was a great game plan by them," Burgbacher said. "We knew coming in we were going to have to move our guys. We just couldn't go toe-to-toe with them. Those two turnovers the first two series, against a team like that, you just can't shoot yourself in the foot and we did."
Breaks Tipp had been getting, and making, throughout the post-season didn't materialize this time.
After Bloom Carroll claimed its 14-0 lead, Devils' quarterback Liam Poronsky again led this team on a promising drive and this time got into the end zone on a five-yard run on fourth-and-one.
But Jackson Kleather – a perfect 64-of-64 on point-after kicks on the season – had no chance on the PAT. Bloom Carroll bull-rushed through the center of the line and smothered the kick.
With 4:31 left in the half, there was time for Tipp to hold and score again, winning the end of the half and start of the third quarter as it did in its two previous playoff wins.
Instead, Bloom Carroll drove 55 yards to go in front, 21-6, then took the second-half kickoff and scored again when Armentrout burst through the middle of the line and went the distance from the 25.
"They just came out and ran all over us," Poronsky said. "Being down 7-0, when we could very easily have been up 7-0, it was a killer. We just got manhandled. They were bigger and stronger. They were getting six or seven yards a pop."
Poronsky, though, gave the Devils hope with an 81-yard drive in response to Armentrout's breakaway.
A 32-yard strike to Xavier Jones set up a 34-yard TD throw to Dietz over the middle and Tipp was within 28-12 early in the third quarter.
Again, however, Bloom Carroll collapsed the Devils' protection up the middle and swatted Kleather's PAT to the turf.
"We watched that on film," Burgbacher said. "Their guys come hard from the outside. From the inside is what worried me more, with the bull rush. They got us. That kind of shows how tonight went on those two plays."
Tipp finally held Bloom Carroll on the next possession, stopping a fourth-and-three rush from the Devils' 19, to provide a glimmer.
Poronsky drove his team to the Bulldogs' 41, where a block-in-the-back penalty killed Tipp's advance and forced a third-and-14 throw into coverage.
Armentrout intercepted and Bloom Carroll drove for its final TD, helped in large part by a questionable pass interference call that converted a third-and-10 from the Tipp 40 on the Bulldogs' only pass attempt of the night.
"That was a killer, for sure," Dietz said. "Any momentum we had left, it felt like it died right there."
Poronsky, Tipp's only returning offensive starter, went 23-of-32 for 234 yards, throwing for one score and rushing for another, directing his team to 366 yards total offense.
"This group paved a new road of where Tipp can go," Burgbacher said. "Obviously, we have to take another step. We took a step in the right direction. Now we know what it takes, because we hadn't been here.
"Now we know what it takes to get here and now we know what it takes to get to that next one. And I think that's the biggest thing we're going to take from this season. These kids did everything we asked of them and then some."
Listen to the Bruce Hooley Show from 11 a.m.-1 p.m. Monday-Friday on 94.5 FM in Dayton and 98.9 FM in Columbus.